MARCH MADNESS at BOOKIN' WITH BINGO

The theme for this month on BOOKIN' WITH BINGO is my interpretation of MARCH MADNESS because each week there will be a giveaway based in someway around the letter "M".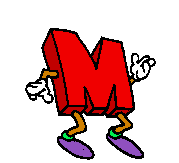 Tracy over at
bookroomreviews.com
is hosting a Book Giveaway Carnival, from March 2nd to 8th... I am so excited to be able to participate, and I hope you like what's in my first
"M" Week Giveaway Bingo Book Bundle
My

"M"

theme this week centers around a wonderful book called

MATRIMONY

by Joshua Henkin. This week my book club will meet to discuss

MATRIMONY

and at Tuesday night's meeting, Joshua will be calling to answer our questions and discuss his best selling novel. I am posting my review here so bloggers can find out a little about

MATRIMONY

, the main part of the this week's giveaway.
Yes, the

first "M" Week Giveaway Bingo Book Bundle

will include:

--a copy of

MATRIMONY

by Joshua Henkin
--an advanced copy of

M

. J. Rose's THE

MEMORIST
--a copy of SCAVENGER by David

M

orrell
--all wrapped up and sent in a

M

ulti-Use Book Tote
I will pick a second place winner who will also receive a copy of MATRIMONY

To be one of the winners this week, here are the simple rules:
1.For ONE entry leave a comment about

MATRIMONY

after reading my review
2.

For a SECOND entry become a follower of my blog, or tell if you already follow


3.For a THIRD entry leave a link about my giveaway in your blog
You MUST leave your email address in one of your comments so I can let you know when you win.
Sorry, entries only from USA and Canada, and no P. O. Boxes PLEASE
This Giveaway starts on

M

onday,

M

arch 2 and ends Sunday,

M

arch 8 at 6 PM

**MATRIMONY Coming Attractions:
**MATRIMONY Review by Bingo today


**

Tuesday an Interview with Joshua Henkin, author of MATRIMONY


**

Wednesday will be Book Club report and photos of MATRIMONY'S

discussion with Joshua Henkin


and now.....finally:
BOOKIN' BINGO'S REVIEW OF

MATRIMONY BY JOSHUA HENKIN
Josh Henkin's Julian Wainwright is the major character in what is a poignant depiction of Mia and Julian Wainwright's marriage and all that entails. All of the emotional upheaval one might expect in a marriage filled with infidelity, suspicion, and loss, is found in Julian's marriage to Mia. Julian's plans for the perfect life change as he finds he must face reality.
He learns what life gives each of us, and how it changes our plans, sometimes rather quickly, but more often than not, rather steadily, determines what really happens next in our well planned existence. These plans can produce positive as well as negative results.
At the age of 13, Julian meets author John Cheever and from that point on, all Julian wants to do is write. He attends Graymont College, known for its excellent writing program, where he becomes one of four freshmen who the story follows for the next few decades. One, of course is Mia Mendelsohn
from Montreal. Theirs is a story book start with instant attraction and falling in love. Also in the group is Carter Heinz, a scholarship student all the way from California, who is probably THE most talented writer in the group, and also the poorest financially. Carter tries, but often just can't control the jealousy he feels toward Julian, because of the wealth Julian is lucky to be born into. These feelings toward Julian cause Carter to almost miss an opportunity for a truly glorious friendship.
Carter's girlfriend, Pilar, completes the foursome. Pilar's parents are lawyers and she wants to follow in their footsteps. The failures and successes of these two couples are chronicled so well by Henkin over the next few years.
While Julian struggles to be the writer he just knows he can be, they find out that Mia's mother is ill. Things are set in motion as decisions seem to be made for them at this point. Mia's mom has breast cancer and Mia decides she really wants to marry Julian before her mother dies. And so, having married right after graduation, Julian moves to follow Mia as she continues her education. Their travels take them from their New England college town to one in the Midwest as Mia's postgraduate work is in the field of psychotherapy.
While Mia is in school, Julian teaches some courses and continues to write.
Eventually, they wind up in New York. With each move, and each year of marriage, Julian and Mia find old secrets coming out and their marriage is tested to the point of destruction.
Julian goes to Berkley to watch Carter graduate from Law School. Carter, who has founded a computer software start-up company, is now worth millions. Carter's wife, and college sweetheart, have split up. So the two friends get together to talk about the good old days and Carter let's a supposedly unintentional secret slip out. At this point, the path this story will take is up for grabs as to whether Julian and Mia will be able to get over this next hurdle. Along with that, Mia finds out she carries the same breast cancer gene that her mother did and the story goes once again in another direction as priorities change.
Henkin's writing makes for a moving account set in just the right atmosphere that keeps readers involved with the story. The characters are real and the reader can relate to them, believe in them, and more importantly, care about them. What happens with the knowledge Julian learned and the battle Mia faces, is what brings this story to its stunning conclusion. MATRIMONY is an enjoyable read and beautifully written, relatable story.
Originally submitted to Curled Up With A Good Book, by K. H. (AKA Bingo)