THE TRUE FAIRY TALE AWARD


Thank you, Bridget at READAHOLIC
!

What a "dreamy" award! How did you know I love anything Disney AND am a Princess at heart! I so appreciate your thinking enough of me to present this to me. I, in turn, will pass it on to 5 Princess Pals of mine!
To my "Princess" friends... I present to you... The True Fairy Tale Award. It is for the hopes that one day all your dreams will come true!! Because we all are still Cinderella's at heart!
1)

Princess Kaye at
Pudgy Penguin Perusals
f0r becoming a friend from my first post!
2)Princess Alyce at At Home with Books for always being there with a positive comment!
3)Princess Kathy at Bermudaonion's Weblog as someone I can always count on to be there to comment, congratulate, and care with most every post!
4)Princess Bev at Merry Weather who gave me my first award and believed in me back then!
5)Princess Drey at Drey's Library who knows when I need help even when I don't!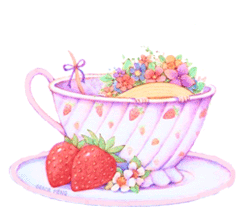 THE HEARTFELT AWARD
My dear friend Kaye at Pudgy Penguin Perusals gave me this adorable, so cute you have to say "ahhh", new award! I love it and thank you SO MUCH! Here is what it is all about.
Do you reach for a cup of cocoa or tea when you're relaxing, seeking comfort, sharing a plate of cookies with family & friends?You know that feeling you get when you drink a yummy cup of cocoa, tea ~ or a hot toddy?That is what the Heartfelt award is all about feeling warm inside, And here is what to do when you get the award:

1) Put the logo on your blog/post
2) Nominate up to 9 blogs which make you feel comfy or warm inside.
3) Be sure to link to your nominees within your post.

4) Let them know that they have been nominated by commenting on their blog.
5) Remember to link to the person from whom you received your award.
And I have decided to bestow with much heartfelt thanks, this award to the following bloggers who always bring comfort to me:

1) Luanne at A Bookworm's World for her sincere comments
2) Jen at Up Close & Personal With Lady Tink for her delightfully positive attitude
3) Monie at Reading With Monie for being a friend early on
4) Amy at Chic Book Chick who is a new but quickly became a loyal friend
5) Kalea at Enroute to Life who is also a fairly new friend who seems like she has been with me much longer


Thank you and congratulations to all of you!
I hope you will all take time and present these
special awards with thought and care as
they are meant to be presented.