GIVEAWAY ENDED!


DOUBLE GIVEAWAY DAY
SECOND BOOK
CLICK HERE TO GET BACK TO THE
FIRST BOOK IN THE DOUBLE
GIVEAWAY DAY BOOK!


THE STORY SISTERS
BY ALICE HOFFMAN
ABOUT THIS BOOK
I
n
her spellbinding novels, Alice Hoffman weaves magic and fairy tales into plots thick with today's gritty realism. This combination is on dazzling display in her twenty-first novel,
The Story Sisters
, a heartbreaking yet redemptive family saga.
Elisabeth (Elv for short), Meg and Claire are the three beautiful, black-haired Story sisters, who live on Long Island with their divorced mother, Annie. Their close bond and happy lives are altered irrevocably one day when Elv and Meg share an encounter with a stranger that will change them forever. They swear themselves to secrecy and attempt to overcome the trauma as best they can. But Elv is more and more drawn into the fairytale world she creates. Annie doesn't understand Elv's suffering and by the time she does realize what is happening with her eldest daughter and tries to help it is too late. Elv will have to live with the choices she has made and the consequences of her actions, some of them tragic, will affect her entire family.
As the girls grow into young women they take separate paths. They turn for help and solace to their beloved grandmother, Natalia, who lives in Paris. It is in her loving home that Claire, rendered mute by the suffering of her family, finally finds her voice and a way to face the future. Slowly, the beauty of Paris, and the love of those closet to them – including a long-legged Frenchman and an innocent little girl – help the Story family find salvation.
Throughout the novel, the shimmering beauty of the natural world to which the girls are so attuned – bees, moths, flowers, trees, storms, birds, heat waves, snow and the night sky – along the rhythm of the changing seasons remind the reader of a realm beyond the human. It is a realm of the senses, of memory, of literature and story-telling, and of the power of true love.
There are few writers who capture the power and redemption of love as Alice Hoffman does. With The Story Sisters she remains in top form, spinning a masterful tale that will leave the reader stunned, yet hopeful and ever more aware of the fragility and beauty of life.
From the Alice Hoffman Official Site
ABOUT THE AUTHOR:
Alice Hoffman was born in New York City on March 16, 1952 and grew up on Long Island. After graduating from high school in 1969, she attended Adelphi University, from which she received a BA, and then received a Mirrellees Fellowship to the Stanford University Creative Writing Center, which she attended


Hoffman's first novel, Property Of, was written at the age of twenty-one, while she was studying at Stanford, and published shortly thereafter by Farrar Straus and Giroux. She credits her mentor, professor and writer Albert J. Guerard, and his wife, the writer Maclin Bocock Guerard, for helping her to publish her first short story in the magazine Fiction. Editor Ted Solotaroff then contacted her to ask if she had a novel, at which point she quickly began to write what was to become Property Of, a section of which was published in Mr. Solotaroff's magazine, American Review.

Since that remarkable beginning, Alice Hoffman has become one of our most distinguished novelists. She has published a total of eighteen novels, two books of short fiction, and eight books for children and young adults. Her novel, Here on Earth, an Oprah Book Club choice, was a modern reworking of some of the themes of Emily Bronte's masterpiece Wuthering Heights. Practical Magic was made into a Warner film starring Sandra Bullock and Nicole Kidman. Her novel, At Risk, which concerns a family dealing with AIDS, can be found on the reading lists of many universities, colleges and secondary schools. Hoffman's advance from Local Girls, a collection of inter-related fictions about love and loss on Long Island, was donated to help create the Hoffman Breast Center at Mt. Auburn Hospital in Cambridge, MA. Blackbird House is a book of stories centering around an old farm on Cape Cod. Hoffman's recent books include Aquamarine and Indigo, novels for pre-teens, and The New York Times bestsellers The River King, Blue Diary, The Probable Future, and The Ice Queen. Green Angel, a post-apocalyptic fairy tale about loss and love, was published by Scholastic and The Foretelling, a book about an Amazon girl in the Bronze Age, was published by Little Brown. In 2007 Little Brown published the teen novel Incantation, a story about hidden Jews during the Spanish Inquisition, which Publishers Weekly has chosen as one of the best books of the year. The Third Angel — winner of the 2008 New England Booksellers' Award for fiction and New York Times bestseller — was recently published in paperback by Three Rivers Press. Her most recent novel is The Story Sisters (2009) published by Share Areheart Books.

Hoffman's work has been published in more than twenty translations and more than one hundred foreign editions. Her novels have received mention as notable books of the year by The New York Times, Entertainment Weekly, The Los Angeles Times, Library Journal, and People Magazine. She has also worked as a screenwriter and is the author of the original screenplay "Independence Day," a film starring Kathleen Quinlan and Diane Wiest. Her short fiction and non-fiction have appeared in The New York Times, The Boston Globe Magazine, Kenyon Review, Redbook, Architectural Digest, Gourmet, Self, and other magazines. Her teen novel Aquamarine was recently made into a film starring Emma Roberts. She currently lives in Boston and New York.
WANT TO WIN?



I have one copy of this exciting book to give away.

Please follow the simple rules and the book

could be yours very soon!
RULES:

--U.S. Residents Only
--No P.O. Boxes, Please

--Email address must be in your comment

--ALL comments must be separate to count
or
they will count as one instead of possibly two.

HOW TO ENTER:
+1 ENTRY: Comment and tell if you have read any other book about "sisters" and which one, OR why you want to read this one!

+1 MORE ENTRY: Blog or Tweet about this giveaway and leave link in your comment!

FOR A CHANCE TO
WIN BOTH BOOKS,


ROADSIDE CROSSES


and


THE STORY SISTERS




GET YOUR COMMENT NUMBERS FROM BOTH
ENTRIES, AND THEN ON THIS POST GO AHEAD
AND LEAVE

ANOTHER

COMMENT WITH
THE NUMBERS OF ALL YOUR ENTRIES

FROM BOTH POSTS AND IF THAT COMMENT
IS CHOSEN, YOU WILL WIN BOTH BOOKS!



ALL NUMBERS

FROM

ALL COMMENTS

ON

BOTH




POSTS

MUST BE INCLUDED IN ORDER
TO QUALIFY TO WIN BOTH BOOKS!!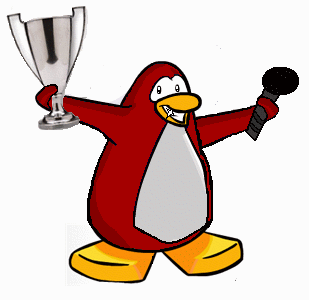 ATTENTION!!!!!



THERE WILL BE ONE WINNER OF EACH BOOK!


IF


A CHOSEN ENTRY QUALIFIES TO WIN
BOTH BOOKS, THEY WILL BE PURCHASED
AND MAILED DIRECTLY TO YOU FROM
BINGO, THUS ALLOWING FOR THE
PUBLISHER'S COPIES TO STILL GO
TO SINGLE WINNERS!

GOOD LUCK!
ALL ENTRIES DUE BY 6PM, EST, JULY 30!