OFFICIAL BIO FOR KATE PERRY:
As a little girl, Kate dreamt of many things. Like becoming a ninja. Dressing up in black and carrying a big sword? Seemed like a no brainer.
However, Fate had other plans for her, and she studied Kung Fu San Soo instead. A seventh degree black belt, Kate now has more weapons than she ever imagined—including several swords.
She lives in San Francisco. Voted by her friends as the woman they'd most want to stroll with down a dark alley, Kate's as likely to be spotted at the opera as she is doing tai chi in Golden Gate Park. Usually wearing black—in both cases.
All the pictures are copyrighted by Candace Hansen
Kate Perry was kind enough to agree to an interview with BOOKIN' WITH BINGO. These are the questions I asked her and she was nice enough to answer for us:

1. What is the next or current book you are working on?
I'm furiously working on the third Guardian of Destiny book right now, tentatively titled TEMPTED BY FATE. It stars Ramirez (the homicide inspector from MARKED and CHOSEN) and Willow Tarata, a Guardian with a conflicted past.
2. What have you just finished reading?
Vampire Academy
by Richelle Mead. I thoroughly enjoyed it, and I'm really picky about vampire stories. Next on my list is
Tattoo Machine
by Jeff Johnson--I've been saving it as a treat for when I finish writing TEMPTED.
3. What books would you say have made the biggest impression on you, especially starting out?
Oddly enough, a vampire book made the biggest impression on me: Christine Feehan's
Dark Prince
. But Elizabeth Lowell's books--all of them--also impacted my decision to write romance.
As far craft books go, Natalie Goldberg's
Writing Down the Bones
was the kick in my pants that got me to sit down every day and write my first book.
4. What gets you started on a new book? A character or story idea or….?
My deadlines get me started on my books. My editor has a whip tucked away in her desk, and she doesn't hesitate to pull it out when she catches me slacking.
Seriously though, I start with a character and build the story around her. Who the heroine is and what she wants defines the plot and conflict.
5. What is something about you that you would want people to know about you that we probably don't know?
Well, it's common knowledge that I love tutus and cupcakes. It's also all over the place that I'm a kung fu master. And everyone knows that I'm a freak magnet.
But I don't think very many people know that I'd like to be a backup singer for a band. With a tambourine. And perhaps a cage. Although I suspect I'm forty years too late for this dream.
6. What is your best advice to anyone, including young people, who want to be writers?
Get a job at McDonalds instead.
Grin. Just kidding. Kind of.
Becoming an author is really hard. But then, so is becoming a lawyer, doctor, teacher... Whatever you decide you want to do, don't let anyone tell you it's impossible. Decide you're going to do it, and focus on it. Nike said it: just do it.
7. What is something you would like to share with us about writing your favorite genre in general?

Do you really want to know more about me and writing? Wouldn't you rather hear--I don't know--other stuff? Like what kind of cupcakes I like most or what music I listen to or what my favorite yoga position is? Don't you wonder if I've ever been arrested? Or (if we have to talk about writing) maybe you'd like to know if I have any writing rituals?
Ask away. I'm at your leisure and will happily take all questions.
Visit Kate at her website:
www.kateperry.com
Kate gave an interesting interview and I think you would enjoy going to her website. I
had a great time finding out all kinds of interesting things about this energetic and talented
author.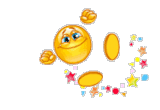 BONUS ENTRY!!!

HERE IS YOUR CHANCE TO GET AN
EXTRA ENTRY FOR THE GIVEAWAY FOR
CHOSEN BY DESIRE!


+1 MORE ENTRY: GO TO THE ORIGINAL POST HERE AND FOLLOW THE NORMAL DIRECTIONS TO ANSWER THIS QUESTION:
"After reading Kate Perry's Interview, tell
me one thing you learned about her that
you didn't know prior to reading it."