GIVEAWAY ENDED


THE FINANCIAL LIVES OF THE POETS
BY JESS WALTER


ABOUT THE BOOK:
The Financial Lives of the Poets
is a comic and heartfelt novel from National Book Award nominee Jess Walter, author of
Citizen Vince
and
The Zero
, about how we get to the edge of ruin—and how we begin to make our way back. Walter tells the story of Matt Prior, who's losing his job, his wife, his house, and his mind—until, all of a sudden, he discovers a way that he might just possibly be able to save it all . . . and have a pretty damn great time doing it.
Meet Matt Prior. He's about to lose his job, his
wife, his house, maybe his mind. Unless . . .
In the winning and utterly original novels Citizen Vince and The Zero, Jess Walter ("a ridiculously talented writer"—New York Times) painted an America all his own: a land of real, flawed, and deeply human characters coping with the anxieties of their times. Now, in his warmest, funniest, and best novel yet, Walter offers a story as real as our own lives: a tale of overstretched accounts, misbegotten schemes, and domestic dreams deferred.
A few years ago, small-time finance journalist Matthew Prior quit his day job to gamble everything on a quixotic notion: a Web site devoted to financial journalism in the form of blank verse. When his big idea—and his wife's eBay resale business— ends with a whimper (and a garage full of unwanted figurines), they borrow and borrow, whistling past the graveyard of their uncertain dreams. One morning Matt wakes up to find himself jobless, hobbled with debt, spying on his wife's online flirtation, and six days away from losing his home. Is this really how things were supposed to end up for me, he wonders: staying up all night worried, driving to 7-Eleven in the middle of the night to get milk for his boys, and falling in with two local degenerates after they offer him a hit of high-grade marijuana?
Or, he thinks, could this be the solution to all my problems?
Following Matt in his week long quest to save his marriage, his sanity, and his dreams, The Financial Lives of the Poets is a hysterical, heartfelt novel about how we can reach the edge of ruin—and how we can begin to make our way back.
ABOUT THE AUTHOR:
Jess Walter is the author of five novels, including
The Zero
, a finalist for the 2006 National Book Award, and
Citizen Vince
, winner of the 2005 Edgar Allan Poe Award for best novel. He has been a finalist for the
L.A. Times
Book Prize and the PEN USA Literary Prize in both fiction and nonfiction. His books have been
New York Times
,
Washington Post,
and NPR best books of the year and have been translated into twenty languages. He lives in Spokane, Washington.
GIVEAWAY
THANKS TO KYLE AT HARPER COLLINS

I HAVE THREE COPIES OF THIS

AMAZING BOOK TO GIVE AWAY.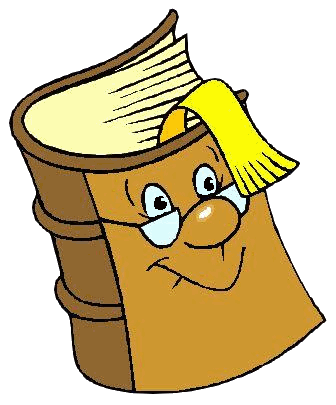 RULES:
--U.S. Residents Only

--No P.O. Boxes, Please

--Email address must be in your comment

--ALL comments

must be separate

to count

or
they will count as one instead of possibly two.

+1 ENTRY:

GO TO JESS WALTER'S WEBSITE HERE AND TELL ME ONE OF HIS "GREAT READS '09" THAT SOUNDS INTERESTING TO YOU BUT YOU HAVEN'T READ

+1 MORE ENTRY:

WHILE YOU ARE AT JESS WALTER'S WEBSITE, NAME ANY BOOK IN HIS "GREAT READS" LIST FROM ANY YEAR THAT YOU HAVE READ. IF YOU HAVEN'T READ ANY OF THEM, NAME ONE YOU DON'T (DO NOT!!!) THINK YOU WOULD LIKE!


+1 MORE ENTRY:

BLOG OR TWEET ABOUT THIS GIVEAWAY AND COME BACK AND LEAVE A LINK I CAN FOLLOW
DEADLINE TO ENTER IS

6 PM, EST, NOVEMBER 9


GOOD LUCK!