FROM EVERY END OF THIS EARTH
13 Families and the New
Lives They Made in America
by STEVEN V. ROBERTS


ABOUT THE BOOK:
New York Times
bestselling author Steven V. Roberts follows the stories of thirteen immigrant families in
From Every End of This Earth
, a poignant and eye-opening look at immigration in America today. He captures the voices of those living the promise of a new land—and the difficulties of starting over among strangers whose suspicions increasingly outweigh their open-armed acceptance.
America is a nation of immigrants. But what does it mean to be an immigrant in the United States today? In some ways, the experience has never changed—all newcomers feel the pain of separation. In other ways, it has changed drastically—families maintain strong business ties to their home countries and speak daily with their relatives on cell phones.
Attitudes about the great melting pot have taken a sharp turn toward insularity in recent years. The 9/11 attacks and recent waves of undocumented workers seem to have eroded America's long-standing belief in the value of immigration. Yet the families in this book conclusively demonstrate that critics are wrong, and that in the age of Barack Obama, the son of an immigrant from Kenya, newcomers "from every end of this earth" continue to renew America's greatness, every day, with their courage and character.
Having shared his own family's story in My Fathers' Houses, distinguished journalist Steven V. Roberts now profiles immigrants from China and Afghanistan, Mexico and Sierra Leone, who have journeyed to our shores in pursuit of the same dream that propelled his own grandparents to leave Russia and Poland a century ago. He combines compelling interviews and meticulous research to produce an engaging, wonderfully clear, and accessible narrative that explores each family's original yet deeply resonant story.
As the political debate rages on, Roberts offers an essential and timely look at today's immigrant accounts, and sheds light on the enormous contributions these individuals continue to make to the fabric and future of America.
ABOUT THE AUTHOR:
Steven V. Roberts is the author of
My Fathers' Houses
and coauthor of the
New York Times
bestseller
From This Day Forward
. He has worked as a journalist for more than forty years, including positions at U.S. News & World Report and at the
New York Times
, where he was a bureau chief in Los Angeles and Athens, and a correspondent to Congress and the White House. Roberts and his wife, television journalist and author Cokie Roberts, write a popular nationally syndicated newspaper column.
A well-known commentator on many Washington-based television shows, Roberts appears regularly as a political analyst on the ABC radio network and National Public Radio. Since 1997 he has been the Shapiro Professor of Media and Public Affairs at George Washington University. A father of two and a grandfather of six, he lives with his wife in Bethesda, Maryland.
GIVEAWAY
THANKS TO KYLE AT HARPER COLLINS

I HAVE THREE COPIES OF THIS

AMAZING BOOK TO GIVE AWAY.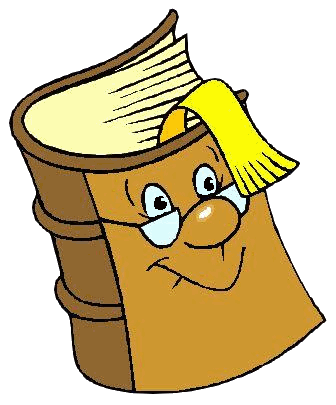 RULES


--U.S. Residents Only
--No P.O. Boxes, Please
--Email address must be in your comment
--ALL comments must be

separate

to count

or
they will count as one instead of possibly two.

+1 ENTRY:

Comment and name a memoir you have read and enjoyed OR someone you wish you could read a memoir about

+1 MORE ENTRY:

Blog or Tweet about this giveaway and leave link in your comment!
+1 MORE ENTRY:

Follow on Google Connect (see left hand sidebar) or tell me how you do follow

+1 MORE ENTRY: Watch for my review and come back an leave a comment for the BONUS ENTRY
DEADLINE TO ENTER IS

6 PM, EST, OCTOBER 28

GOOD LUCK!