GIVEAWAY ENDED


GIRL ON TOP
Your Guide to Turning Dating

Rules into Career Success


by NICOLE WILLIAMS




ABOUT THE BOOK:
Nicole Williams is the tell-it-like-it-is career expert who you wish could fight your work battles for you. But with her ingenious approach-taking the tactics used to land a man and applying them to your career-you'll be able to handle any work situation and come out on top. Here, Nicole introduces twenty tried-and-true dating rules such as "Don't Give Away the Milk for Free" and "Don't Waste the Pretty" and reveals how they can be applied just as effectively in the office. Other strategies include:

· Keep It Brief
· Don't Bash Your Ex
· Have Others Sing Your Praises
· Play Hard to Get
· Keep the Fire Alive
· Be Willing to Walk Away


Among other topics, Nicole dishes on how much to reveal at work as well as what to put up with from your boss (and, more importantly, what not to). She tackles everything from having the money talk to leaving them wanting more on a job interview. And sprinkled throughout GIRL ON TOP is fashion advice ("Top Ten Commandments of Style") and checklists to determine if you need to get a life.


Nicole's keen insight and candid advice will teach you how to recognize the good guys from the bad, win the kudos of those who matter, and create the career of your dreams.


Praise for GIRL ON TOP:

"
Nicole Williams
is both frank and funny. She's full of witty advice that's not only relatable­­-but doable-for the girl who's just getting started or the woman, like me, who's on her second time around in the career game.

Here's my advice to you about GIRL ON TOP: Read it. Laugh. Learn."
-Veronica Webb, model


"Only Nicole can make career this much fun. Sassy, relevant and packed with great advice. It's a must-read for any woman looking to get ahead."
-Liz Lange, founder, Liz Lange Maternity


"
GIRL ON TOP is a sensational book. In the most delightful and hilarious way,
Nicole Williams
serves up loads of excellent advice for anyone wanting to get ahead."
-Dan Jinks and Bruce Cohen, producers,
Milk

ABOUT THE AUTHOR:

Nicole is the best-selling author of
Wildly Sophisticated: A Bold New Attitude for Career Success and Earn What You're Worth
, and the founder of WORKS by Nicole Williams, the first media and content company marketed toward young professional women. Her advice is featured regularly in major media outlets including
Elle
,
Cosmopolitan
,
Glamour
,
Marie Claire
,
The Wall Street Journal
, and
The Financial Times
. Nicole also regularly appears on
The Today Show
, ABC's
Primetime
,
Good Morning America
,
Fox News
, and
CNN
.


Nicole Williams, the original Girl on Top,
is your tell it-like-it-is big sister who happens to be an expert in all things career. As a best selling author and founder of WORKS by Nicole Williams, she has re-defined the world of work—making it glamorous, relevant, and get this—fun!—to modern women who refuse to settle for a less-than-thrilling career. Get more of her advice at
nicolewilliams.com
. Sign up for the
WORKS newsletter
and get your weekly Career Horoscope, Looks For Less, Cubicle Confessions, Celebrity Career Thermometer, and more—delivered right to your inbox (or to your Crackberry when you're on the go)!
GIVEAWAY
THANKS TO VALERIE AND
THE HACHETTE BOOK GROUP,
I HAVE 5 COPIES OF THIS FUN
AND INFORMATIVE BOOK TO
GIVE AWAY TO YOU!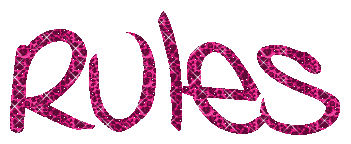 **U.S. AND CANADIAN RESIDENTS ONLY

**NO P.O. BOXES, PLEASE

**MUST INCLUDE EMAIL ADDRESS IN COMMENT

**ALL COMMENTS

MUST BE SEPARATE

TO COUNT

HOW TO ENTER:
+1 ENTRY:

LOOK OVER NICOLE WILLIAMS OCTOBER/NOVEMBER CALENDAR ABOVE. NAME A CITY AND DATE THAT SHE WILL BE MAKING AN APPEARING. GO HERE TO SEE WHO WILL BE SPONSORING THAT APPEARANCE BY CLICKING ON THE CITY BELOW THAT CALENDAR AND NAME THEM.


+1 MORE ENTRY: COMMENT IF YOU ARE A LOYAL FOLLOWER OF ANY KIND AND WHERE
+1 MORE ENTRY:

BLOG OR TWEET ABOUT THIS GIVEAWAY AND COME BACK HERE WITH THE LINK


ALL ENTRIES MUST BE IN

BY 6 PM, EST, NOVEMBER 2