GIVEAWAY ENDED


THE INFORMANT
BY KURT EICHENWALD
ABOUT THE BOOK:
From an award-winning New York Times investigative reporter comes an outrageous story of greed, corruption, and conspiracy—which left the FBI and Justice Department counting on the cooperation of one man . . .
It was one of the FBI's biggest secrets: a senior executive with America's most politically powerful corporation, Archer Daniels Midland, had become a confidential government witness, secretly recording a vast criminal conspiracy spanning five continents. Mark Whitacre, the promising golden boy of ADM, had put his career and family at risk to wear a wire and deceive his friends and colleagues. Using Whitacre and a small team of agents to tap into the secrets at ADM, the FBI discovered the company's scheme to steal millions of dollars from its own customers.

But as the FBI and federal prosecutors closed in on ADM, using stakeouts, wiretaps, and secret recordings of illegal meetings around the world, they suddenly found that everything was not all that it appeared. At the same time Whitacre was cooperating with the Feds while playing the role of loyal company man, he had his own agenda he kept hidden from everyone around him—his wife, his lawyer, even the FBI agents who had come to trust him with the case they had put their careers on the line for. Whitacre became sucked into his own world of James Bond antics, imperiling the criminal case and creating a web of deceit that left the FBI and prosecutors uncertain where the lies stopped and the truth began.

In this gripping account unfolds one of the most captivating and bizarre tales in the history of the FBI and corporate America. Meticulously researched and richly told by New York Times senior writer Kurt Eichenwald, The Informant re-creates the drama of the story, beginning with the secret recordings, stakeouts, and interviews with suspects and witnesses to the power struggles within ADM and its board—including the high-profile chairman Dwayne Andreas, F. Ross Johnson, and Brian Mulroney—to the big-gun Washington lawyers hired by ADM and on up through the ranks of the Justice Department to FBI Director Louis Freeh and Attorney General Janet Reno.

A page-turning real-life thriller that features deadpan FBI agents, crooked executives, idealistic lawyers, and shady witnesses with an addiction to intrigue, The Informant tells an important and compelling story of power and betrayal in America.
ABOUT THE AUTHOR:
KURT EICHENWALD has written for the
New York Times
for more than seventeen years. A two-time winner of the George Polk Award for Excellence in Journalism and a finalist for the 2000 Pulitzer Prize, he has been selected repeatedly for the
TJFR Business News Reporter
as one of the nation's most influential financial journalists. His last book,
The Informant
, is currently in development as a major motion picture. He lives in Dallas with his wife and three children.


REACTION/REVIEW:
THE INFORMANT is not the kind of book I would probably have read as I lean more toward novels. However, this non-fiction thriller reads like a novel a la John Grisham. It is a narrative story that grabs you and you can't put it down. The book tells about corporate crime, which is in the news so much these days, and how our U. S. judicial system deals with it. The system deals with the crime, sadly, not as I, a naive consumer, would like to go along thinking it would be dealt with.

In the beginning I thought the informant was doing his duty as a loyal American and to ease his conscience, but as the book goes on, his motives become muddled to the point that we aren't even sure this man is playing with a full deck. It is often hard to tell after a while who is in the right because of his erratic behavior. When all is said and done, I still was left wondering if our judicial system and government handled all of this properly and as I would like to believe it should have.


The author, Kurt Eichenwald, creates a fascinating, gripping narrative written from what could have been a very dry and boring recounting of white collar unfair business practices. Set in the "oh so exciting" biochemical industry, Eichenwald tells the story of ADM (Archer Daniels Midland) which supplies goods for just about every aspect of a consumer's daily life and yet we really are unaware of the part they play in it as the uninformed buyer. Price fixing and many unfair business practices are revealed through a fascinating group of characters that are well developed and explained so that we can relate to them as the real people they are. Every kind of person involved from FBI to the ADM head honchos to the families and political connections are incorporated in what seems to be a vital part of the story because, oh yeah, they are in true life... a vital part of the story!


Of course, the most interesting of the characters is the title character, The Informant, who was an executive with ADM, and the one who helps the FBI spy by taping exchanges in the company. He does this to help his case and gain some immunity for himself. However, the more you read on, you wonder is he doing it to save himself? Is he helping the federal government due to good intentions and self-preservation or is there a more sinister motive behind his actions? In that the story is told from the point of view of the FBI agents, we find the do-gooder informant harder for them to deal with and one questions his sanity as well. One would think that a mover and shaker, on the fast track, like Mark Whitacre, who worked at ADM, would be the last logical player to come out against this powerful company whose slogan is "Supermarket to the World". He was a top dog and in charge of a billion dollar company but decided to help the FBI by recording meetings he was part of when ADM met with competitors to tie up some bigger international companies in a price-fixing scheme. At first, Whitaker works well with the FBI but when he begins to show questionable behavior, they are forced to change their plans. The battles in all legal aspects are part of what make the story exciting as the twists and turns it takes result from what was expected to happen to what Whitacre did to muddy the waters and wind up involving the Department of Justice antifraud and antitrust divisions.

There is much to be learned from this book as we finally see that for all the money and status the key players have, even they can be treated like the everyday man. They spend so much time believing they are more than what they really are, that they forget they are no less human than the rest of us. And at least in this instance, they are no better than the every day people like us.
GIVEAWAY



THANKS TO JENNIFER AT RANDOM
HOUSE, I HAVE TWO COPIES OF THIS
FASCINATING BOOK TO GIVE AWAY.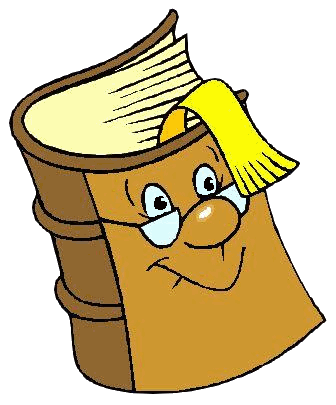 RULES:

--U.S. Residents Only
--No P.O. Boxes, Please
--Email address must be in your comment
--ALL comments must be

separate

to count

or
they will count as one instead of possibly two.

+1 ENTRY: Comment and name a spy or espionage type novel you wish they made into a movie OR a spy movie you wish you could read the book of
+1 MORE ENTRY: Blog or Tweet about this giveaway and leave link in your comment!
+1 MORE ENTRY: Follow on Google Connect (see left hand sidebar) or tell me how you do follow
DEADLINE TO ENTER IS

6 PM, EST, October 29


GOOD LUCK!