LOVE YOU TO DEATH
AN INTERVIEW WITH AUTHOR,
SHANNON K. BUTCHER
BOOKIN' WITH BINGO IS THRILLED THAT SHANNON K. BUTCHER AGREED TO AN INTERVIEW. I ASKED SHANNON WHAT WAS NEXT ON THE HORIZON NOW THAT WE WERE ALL THRILLED ABOUT

LOVE YOU TO DEATH

AND SHE TOLD US THIS:
My next book comes out on 11-3-09 and is entitled FINDING THE LOST. (See the preview at the end of this interview)
What books would you say have made the biggest impression on you, especially starting out?
Julie Garwood, Iris Johansen and Linda Howard were some of the books I started reading when I dove into the romance genre. Not only did they make me fall in love with the genre, they also shaped my own writing.
What gets you started on a new book? A character or story idea or….?

I almost always start with characters, especially when designing a series. I love character-driven plots, and I think starting this way lends itself better to those kinds of stories.
What is something about you that you would want people to know about you that we probably don't know?
Most of my learning books—those awful books in the drawer that will never see the light of day--are historical romances.
What is your best advice to anyone, including young people, who want to be writers?
Write a lot. Every word you type improves your skills. Learn the craft, and then when you have a work that is of publishable quality, get out and meet people in the industry. Become a real person rather than just a name on a query letter.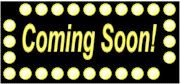 Coming November 2009

FINDING THE LOST
, the second book in
THE SENTINEL WARS series.
They are the Sentinels: three races descended from ancient guardians of mankind, each possessing unique abilities in their battle to protect humanity against their eternal foes--the Synestryn. Now a young woman must put faith in a warrior whose power frightens her even as it draws her in.
Andra Madison knows that monsters are real. She's been fighting them ever since her family was victimized by the Synestryn eight years ago. Now she's devoted to finding children who've been abducted by the Synestryn. When she gets a call about a lost little boy, she tracks him to a warehouse on the outskirts of town, where she's aided by a trio of human men...or so she thinks.
Paul has been searching for centuries for a woman like Andra. To find her, he strikes a bargain with a bloodhunter that could cost him his life. Now his desire for Andra threatens to destroy his much-needed control. Against her wishes, Andra agrees to join Paul on a journey fraught with danger--one that leads directly to the Synestryn.
If you missed the first book, it is BURNING ALIVE.
RUNNING SCARED, the third book in this series, is slated to come out in May 2010.
******************************************************
BONUS ENTRY:
"THE BOOKMARKS"

Click on "THE BOOKMARKS" to go to
the original post and answer the question
below and you can add another entry!


+1 MORE ENTRY: Read the Author Interview above. Then go to the GIVEAWAY and COMMENT and tell me the answers to these two questions all in ONE COMMENT
:
(1) Give the name of one author that influenced Shannon K. Butcher, and
(2) Shannon's new book in November is part of a trilogy. Name that trilogy.