GIVEAWAY ENDED


NINE DRAGONS
BY MICHAEL CONNELLY

ABOUT THE BOOK:
LAPD Detective Harry Bosch is off the chain in the fastest, fiercest, and highest-stakes case of his life.
Fortune Liquors is a small shop in a tough South L.A. neighborhood, a store Bosch has known for years. The murder of John Li, the store's owner, hits Bosch hard, and he promises Li's family that he'll find the killer.
The world Bosch steps into next is unknown territory. He brings in a detective from the Asian Gang Unit for help with translation--not just of languages but also of the cultural norms and expectations that guided Li's life. He uncovers a link to a Hong Kong triad, a lethal and far-reaching crime ring that follows many immigrants to their new lives in the U.S.
And instantly his world explodes. The one good thing in Bosch's life, the person he holds most dear, is taken from him and Bosch travels to Hong Kong in an all-or-nothing bid to regain what he's lost. In a place known as Nine Dragons, as the city's Hungry Ghosts festival burns around him, Bosch puts aside everything he knows and risks everything he has in a desperate bid to outmatch the triad's ferocity.
ABOUT THE AUTHOR:
MICHAEL CONNELLY decided to become a writer after discovering the books of Raymond Chandler while attending the University of Florida. Once he decided on this direction he chose a major in journalism and a minor in creative writing—a curriculum in which one of his teachers was novelist Harry Crews. After graduating in 1980, Connelly worked at newspapers in Daytona Beach and Fort Lauderdale, Florida, primarily specializing in the crime beat. In Fort Lauderdale he wrote about police and crime during the height of the murder and violence wave that rolled over South Florida during the so-called cocaine wars. In 1986, he and two other reporters spent several months interviewing survivors of a major airline crash. They wrote a magazine story on the crash and the survivors which was later short-listed for the Pulitzer Prize for feature writing. You can read this story at the Sun-Sentinel web site. The magazine story also moved Connelly into the upper echelons of journalism, landing him a job as a crime reporter for the Los Angeles Times, one of the largest papers in the country, and landing him in the city about which Chandler, his literary hero, had written.
After three years on the crime beat, Connelly began writing his first novel to feature LAPD Detective Hieronymus Bosch. The novel, The Black Echo, based in part on a true crime that had occurred in Los Angeles, was published in 1992, and later won the Edgar Award for best first novel by the Mystery Writers of America. Connelly followed up with three more Bosch books, The Black Ice, The Concrete Blonde, and The Last Coyote, before publishing The Poet, a thriller with a newspaper reporter as a protagonist, in 1996. In 1997, he went back to Bosch with Trunk Music, and in 1998 another non-series thriller, Blood Work, was published. Blood Work was inspired in part by a friend's receiving of a heart transplant and the attendant "survivor's guilt" the friend experienced, knowing that someone died in order that he have the chance to live. Connelly has been interested and fascinated by those same feelings as expressed by the survivors of the plane crash he wrote about years before. Blood Work is soon to be released as a major motion picture in early fall 2002 starring Clint Eastwood, Anjelica Houston, and Jeff Daniels. Angels Flight was released in 1999 and was another entry in the Harry Bosch series. Void Moon, was released in 2000, and introduced a new character, Cassie Black, a high-stakes Las Vegas thief. His 2001 release, A Darkness More Than Night, united Harry Bosch with Terry McCaleb from Blood Work, and was named one of the Best Books Of 2001 by the Los Angeles Times.
Michael Connelly was also one of the creators, writers, and consulting producers of Level 9, a TV show about a task force fighting cyber crime that ran on UPN in the fall of 2000..
Connelly's books have won the Edgar, Anthony, Macavity, Nero, Maltese Falcon (Japan), .38 Caliber (France), and Grand Prix (France) awards. He lives with his wife and daughter.
- Bio courtesy of www.michaelconnelly.com
GIVEAWAY
THANKS TO MIRIAM AND THE
HACHETTE BOOK GROUP, I HAVE
5 COPIES OF THIS EXCITING BOOK
TO GIVE AWAY. HERE IS WHAT YOU
NEED TO DO TO WIN A COPY!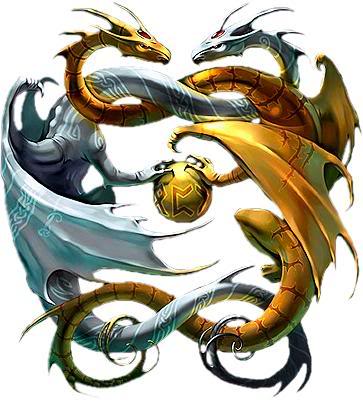 RULES:



***U.S. AND CANADIAN RESIDENTS ONLY
***NO P. O. BOXES
***INCLUDE YOUR EMAIL ADDRESS
IN CASE YOU WIN!
***ALL COMMENTS MUST BE SEPARATE TO
COUNT AS MORE THAN ONE!


HOW TO ENTER:
+1 ENTRY:

COMMENT AND TELL IF YOU HAVE READ ANY MICHAEL CONNELLY BOOK BEFORE AND WHICH ONE IT WAS. YOU CAN CHECK HIS WEBSITE IF YOU NEED HELP HERE.
(PLEASE NOTE THIS MEANS ONE ENTRY, NOT EVERY BOOK YOU READ OR WANT TO READ)
+1 MORE ENTRY:

IF YOU ARE A GOOGLE FRIEND CONNECT FOLLOWER (SEE MY FOLLOWERS IN LEFT HAND COLUMN) AND IF NOT, YOU CAN BECOME ONE TO HELP ME GET TO 500 FOLLOWERS (I LOVE MY OTHER FOLLOWERS BUT YOU CAN'T USE THIS EXTRA ENTRY)


+1 MORE ENTRY:

IF YOU FOLLOW ANYWAY OTHER THAN GOOGLE FRIEND CONNECT TELL ME WHERE AND HOW
+1 MORE ENTRY:

IF YOU BLOG OR TWEET ABOUT THIS GIVEAWAY, LEAVE A LINK I CAN FOLLOW

ALL ENTRIES ARE DUE BY
6 PM, EST, NOVEMBER 3
GOOD LUCK TO ALL!