GIVEAWAY ENDED


THE POSSIBILITY OF EVERYTHING

BY HOPE EDELMAN


ABOUT THE BOOK:
From the bestselling author of
Motherless Daughters
, here is the real-life story of one woman's search for a cure to her family's escalating troubles, and the leap of faith that took her on a journey to an exotic place and a new state of mind.


In the autumn of 2000, Hope Edelman was a woman adrift, questioning her marriage, her profession, and her place in the larger world. Feeling vulnerable and isolated, she was primed for change. Into her stagnant routine dropped Dodo, her three-year-old daughter Maya's curiously disruptive imaginary friend. Confused and worried about how to handle Dodo's apparent hold on their daughter, Edelman and her husband made the unlikely choice to take her to Maya healers in Belize, hoping that a shaman might help them banish Dodo–and, as they came to understand, all he represented–from their lives.


An account of how an otherwise mainstream mother and wife finds herself making an extremely unorthodox choice,
The Possibility of Everything
chronicles the magical week in Central America that transformed Edelman from a person whose past had led her to believe only in the visible and the "proven" to someone open to the idea of larger, unseen forces. This deeply affecting, beautifully written memoir of a family's emotional journey explores what Edelman and her husband went looking for in the jungle and what they ultimately discovered–as parents, as spouses, and as ordinary people–about the things that possess and destroy, or that can heal us all.
Hope Edelman holds a bachelor's degree in journalism from Northwestern University, and a master's degree in English from the University of Iowa. She is the author of five nonfiction books: the international bestseller Motherless Daughters (1994), which was translated into seven languages; Letters from Motherless Daughters (1995), an edited collection of letters from readers; Mother of My Mother (1999), which looks at the depth and influence of the grandmother-granddaughter relationship; Motherless Mothers (2006), about the experience of being a mother when you don't have one, from HarperCollins; and The Possibility of Everything (2009), her first book-length memoir, set in Topanga Canyon, California, and Belize.
Hope has lectured widely on the long-term effects of early parent loss. She has appeared on national and local television throughout the U.S., including the Today show and Good Morning America, and has also appeared on TV and radio in Toronto; Vancouver; London; Sydney; Melbourne, Australia; and Auckland, Wellington, and Christchurch, New Zealand.

She began her journalism career with a part-time job at Outside magazine, and soon after interned for three months at the Salem Statesman-Journal in Salem, Oregon. Her first full-time editorial job was at Whittle Communications in Knoxville, Tennessee. From there, she went on to the University of Iowa, earning a master's degree in creative nonfiction writing in 1992, one of the first of its kind.

Since then, her articles and essays have appeared in numerous publications, such as the New York Times, the Chicago Tribune, the San Francisco Chronicle, the Washington Post, the Dallas Morning News, Glamour, Child, Parenting, Seventeen, Real Simple, Self, The Iowa Review, and The Crab Orchard Review, and many anthologies, including The Bitch in the House, Toddler, Blindsided By a Diaper, and Behind the Bedroom Door.
She is the recipient of a New York Times Notable Book of the Year designation and a Pushcart Prize for creative nonfiction. Nearly every July you can find her at the Iowa Summer Writing Festival in Iowa City, and periodically at other conferences and festivals throughout the U.S.
Hope plays piano and guitar (sort of); cooks a mean French Toast; and has discovered an unexpected aptitude for sixth-grade math. She lives in Topanga, California, with her husband, their two daughters, a fat cat named Timmy ("No, Mom, tell them he's buff!") and their pet tarantula, Billy Bob. Photo by Uzi Eliahou

THANKS TO SUSAN AND MY FRIENDS
AT RANDOM HOUSE PUBLISHING,
I HAVE TWO
COPIES OF THIS
WONDERFUL BOOK TO GIVE AWAY
RULES:
--U.S. RESIDENTS ONLY
--NO P. O. BOXES, PLEASE
--YOU MUST PUT YOUR EMAIL ADDRESS
IN
YOUR COMMENT OR IT WON'T COUNT
--ALL COMMENTS MUST BE ENTERED
THIS TIME IN ONE
COMMENT ONLY!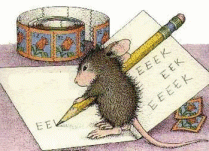 HOW TO ENTER:
+1 ENTRY:

COMMENT ON WHETHER YOU ARE A FOLLOWER OR NOT AND IF YOU ARE TELL ME WHERE OR HOW

+1 MORE ENTRY:

GUESS THE NUMBER OF COMMENTS THAT WILL BE MADE FOR THIS GIVEAWAY. THE PERSON CLOSEST WITHOUT GOING OVER WILL GET A BONUS PRIZE. IF EVERYONE GOES OVER, THEN THE ONE CLOSEST WILL GET THE PRIZE. STRATEGY MAY COME TO PLAY HERE



GIVEAWAY ENDS AT
6PM, EST, NOV.10
GOOD LUCK!