GIVEAWAY ENDED


THE SARI SHOP WIDOW
BY SHOBHAN BANTWAL
ABOUT THE BOOK:
Pungent curry, sweet fried onions, incense, colorful beads, and lush fabrics – THE SARI SHOP WIDOW is a novel set on the streets of Edison, New Jersey's Little India, where a young businesswoman rediscovers the magic of love and family.
When Anjali Kapadia's posh sari boutique in New Jersey is on the verge of financial ruin, her wealthy uncle from India comes to her rescue.
But the wily, dictatorial uncle arrives with some unpleasant surprises—a young Indo-British partner named Rishi Shah for one — and a startling secret that disturbs Anjali.
Falling in love with the mysterious Shah only adds to Anjali's burgeoning list of complications. Torn between her loyalty to her family and her business on the one hand and her growing attraction for a man who could never fit into her life on the other, Anjali turns to her family and cultural roots to make a life-altering decision.

Shobhan Bantwal was born and raised in a small town in India and came to the U.S. as a young bride in an arranged marriage 35 years ago. She took up fiction writing after becoming an empty nester. She calls her writing "

Bollywood in a Book

,"
romantic, colorful, action-packed tales, rich with elements of Indian culture. THE SARI SHOP WIDOW is her third book.
By day Shobhan works for the government. Evenings and weekends are when she flies off to Authorland.

Shobhan's articles and short stories have appeared in a variety of publications including
The Writer
magazine,
Romantic Times,
India Abroad, Little India, U.S. 1, India Currents, and New Woman
. Her short stories have won honors and awards in fiction contests sponsored by
Writer's Digest, New York Stories
and
New Woman magazines
. To read her short stories, articles, favorite recipes, and more, go to her website:
www.shobhanbantwal.com
AUTHOR INTERVIEW:
Welcome to BOOKIN' WITH BINGO and thank you for a lovely book and for agreeing to do this interview. Here are a few questions my readers might be interested in.
What have you just finished reading?
I just finished reading Mary Monroe's "God Ain't Blind," a tender and funny story that is part of a series which has made the New York Times bestselling list.
What books would you say have made the biggest impression on you, especially starting out?
Khaled Hosseini's debut novel "The Kite Runner" made a tremendous impression on me. I was just beginning to write full-length fiction when I read his touching story of friendship and betrayal intricately woven around the Russian occupation of Afghanistan and later followed by the repressive Taliban regime. In fact, the book made such an impact on me that when I started querying agents, I queried Hosseini's, and to my great delight she signed me on. Now an associate agent at that agency handles my contracts and has successfully sold four of my books to Kensington Publishing.
What gets you started on a new book? A character or story idea or….?
For me a new book always starts with a germ of an idea. Once that gels in my mind, I start to create the characters and mold them to that plot. My own Indian culture provides plenty of fodder for story ideas.
What is something about you that you would want people to know about you that we probably don't know?
Despite my old-fashioned Hindu upbringing in small-town India and my 35-year-old arranged marriage, I'm a rebel and feminist at heart. As a child growing up with four sisters, I was the only hellion amongst the little angels. As a grownup I'm still doing things my way. Going against the stereotypical South Asian writer who writes serious literary novels of high intellectual merit, I took the gamble of writing mainstream fiction with romantic elements. I also took up creative writing in my middle age, and as a challenging hobby at first. Later my ambitions grew and I seriously pursued becoming a published author.
What is your best advice to anyone, including young people, who want to be writers?
My best advice would be to understand that there is a lot more to writing than creating a compelling story. Promoting one's book requires a strong commitment in terms of time, money, and effort. I am beginning to realize that aspect of being an author more and more each day. Also, as someone who puts their work out there for public consumption, one needs to grow a skin as thick as an alligator's hide. Agents and editors can be brutally honest. Reviewers can at times be harshly critical, and one has to take all that in stride and still keep going. But if writing is what a young or novice writer wants to do, I would tell them to keep doing it and stay with it.
What is something you would like to share with us about writing your favorite genre in general?
It has been a unique journey to getting published. I always wanted to read the kind of books I craft, so I began to write what I knew and what I would enjoy. My books don't belong in any particular genre. They could be labeled mainstream, popular fiction, multicultural women's fiction, romance, sometimes bordering on mystery, and perhaps even a touch of the literary. But creating them is very gratifying.
Thank you so much for interviewing me on "Bookin' with Bingo."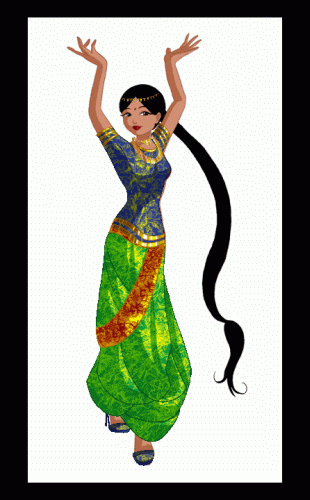 GIVEAWAY

Thanks to Jaime and
PUMP UP YOUR BOOK VIRTUAL TOUR,
I have one copy of this book to give away.
RULES:
--SORRY, U.S. RESIDENTS ONLY

--NO P.O. BOXES PLEASE

--YOUR EMAIL ADDRESS MUST BE IN YOUR COMMENT

--ALL ANSWERS IN

SEPARATE COMMENTS

OR

THEY ONLY COUNT ONE TIME
HOW TO ENTER:
This time is easy!
+1 ENTRY ONLY:
JUST GO TO
SHOBHAN
BANTWAL
'

S WEBSITE HERE
AND LOOK AT THE REVIEWS FOR THIS BOOK, THE SARI SHOP WIDOW, AND NAME ONE PERSON OR ORGANIZATION THAT WROTE A REVIEW ABOUT THE BOOK.
+2 BONUS ENTRIES:
ALSO AT THE SAME WEBSITE, FIND THE RECIPE SECTION. PICK ONE RECIPE AND GIVE THE TITLE AND NAME THE INGREDIENTS! AMOUNTS AREN'T IMPORTANT, JUST WHAT GOES INTO THE RECIPE.

ALL ENTRIES ARE DUE BY
6 PM, EST, NOVEMBER 9



GOOD LUCK!