TRUE BLUE
BY DAVID BALDACCI


MY REVIEW:

A pair of sisters who both started out as police officers, Mace and Beth Perry are the dynamic duo that makes this story tick. Beth has become the Chief of Police in Washington, D. C., while Mace has just gotten out of jail where she spent two years for a crime she never committed. Mace was a police office and is looking to clear her name and get back her badge and her reputation. These sisters are close and they watch over each other so it was extremely frustrating for Beth when she couldn't do anything to help Mace. Together, they become involved in the dangerous underworld in D.C. that is filled with criminals and politicians with their own set of priorities. Murder is at an all time high in both the darker and more dangerous areas of the district, as well as in the high political society world as well.

Mace becomes involved in a case in trying to win back her badge, and winds up working with Roy Kingman, a lawyer, on this double murder. The murder involves Diane Tolliver, who is Roy's colleague in the firm, and Jamie Malden, a U.S. attorney known for his defense of mostly mob bosses and their people. They uncover clues left behind by Diane like an e-mail that was sent to Roy as well as a well hidden key. Soon they become targets themselves due to their involvement and meet up with someone pretending to be Diane's escort---and that can only spell trouble. Things become even more puzzling when a homeless veteran becomes the top suspect while Kingman believes he is innocent and that evidence was planted on him.

Mace works hard and has a quick temper but her character make the book work and move quickly with plot twists along the way. One such roadblock comes when they are told that they are not allowed to investigate Jamie Malden's murder while the reader knows more as we are privy to the villain's spying on Mace and Roy with plans on having them killed. The pieces seem like they will never fit together but through Baldacci's masterful writing, all starts to fall into place. Although we see that criminals and politicians are often able to get around the law (is anyone surprised?), the story comes to a quick and conclusive ending, if not perhaps a totally satisfying one if you are for the right to win out. Not unlike any of the other David Baldacci books, this one is a must read and one you will probably fly though as you won't want to put it down.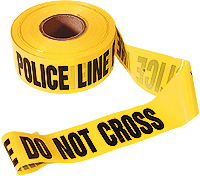 THANKS TO MIRIAM AND THE
HACHETTE BOOK GROUP, I HAVE
5 COPIES OF THIS FABULOUS BOOK
TO GIVE AWAY.

WINNERS HAVE BEEN EMAILED
AND MUST RESPOND BY NOON,
ON
OCTOBER 30!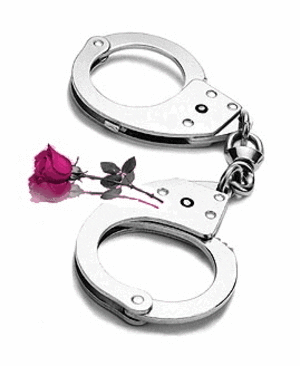 AND THE WINNERS ARE...

#47 Sarah

#58 EM

#77 Belinda M

#81 Cindy

#52 Carol
CONGRATULATIONS!

MANHOOD FOR AMATEURS
The Pleasures and Regrets of
a Husband, Father, and Son
by MICHAEL CHABON
My Review:

MANHOOD FOR AMATEURS
:
The Pleasures and Regrets of
a Husband, Father, and Son

,

by Michael Chabon,

is a group of basically connected essays that make up an interesting autobiography as well as a brilliant look at life in the same way most of us look at life. In the essays strung together,Chabon gives us a look back at his life with some of the good and some of the bad times as well as reexamining each event. He reflects on his current life and how much of it is influenced by his past.
Chabon writes about his childhood and the marriage as well as the divorce of his parents in this unique autobiography. He relates the awkward adolescent time of his life and how he learned from each of these experiences.


He allows readers to realize that the life of the man in the family is not just the cartoonish, sit-com stereotypical father.
Chabon himself is the father of four young children and he tells what it means to be not just a husband, but also a father in modern day, current times. He tells how he, as many fathers, today, are closer to their children than his father and those before ever were. Fathers back then, had a "role" to play and they did but now fathers can and should be every bit as involved and caring as a mother. He is realistic and endearing in his acknowledging that men and women are looked at differently as parents, and somewhat unfairly. In one essay, he talks about how a small interaction with a child in a store is looked upon by strangers as a sign of a good father while the same action by a mother is only considered the norm without any special recognition. This bothers him and he lets you know it, which personally made me like this author a great deal!


People tend to not expect much of a father so in many instances, it is easy for the man to let the woman take over that part of their lives....when what the father really wants is to be more involved than the somewhat standoffish father of yesteryear. He goes back to challenge the role that boys are put into when they are at an age that they could be told the wrong thing about their future role as a father. Learning about cooking and caring for children should not be taken as a sign of a non-masculine guy. Chabon uses dry humor to emotionally involve the reader in how to be involved both physically and emotionally in all aspects of being a father and husband without feeling it is wrong--or not the "masculine thing" to do.

Chabon tells of the pop culture of the past and how it fueled children's imagination while today's entertainment for kids is too over the top and does not foster much imagination, inspiration, or flexibility. He knows that children need time for free play and discovery which gives them a sense of control over their part of the world.

He gets into specifics such as asking somewhat embarrassing questions or looking at the change in responsibility of a man today with his family compared to his father and grandfather. The short essays are made so men can read without getting bogged down and allow them to pick up and leave off as time allows but be able to hold their interest as he talks about their role in today's modern society. It allows a current day father, or about to be married man, to look on a marriage as a partnership and raising children as a duel role between the father and child day care as being a part of being a parent...for both parents. Overall, I found this to be a delightfully easy to read biography with a lot of great advice to men AND women on how a man's life works and how it should work especially in relation to raising children and having a successful marriage.

THANKS TO KYLE AT HARPER COLLINS
I HAVE THREE COPIES OF THIS
AMAZING BOOK TO GIVE AWAY.


ALL WINNERS HAVE BEEN NOTIFIED

VIA EMAIL AND HAVE UNTIL NOON,
OCTOBER 30, TO RESPOND WITH
THEIR MAILING INFORMATION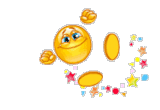 THE WINNERS ARE:



#8 A Bookshelf Monstrosity


#38 Anonymous