GIVEAWAY ENDED


THE CHRISTMAS CLOCK
BY KAT MARTIN
ABOUT THE BOOK:
Sylvia Winters just found a job and an apartment in her hometown of Dreyerville, Michigan, but she is hesitant to return. Eight years ago, she jilted her fiancé, Joe Dixon, telling him that she was moving to Chicago because small-town living was not for her. But she was lying. Syl was headed to Chicago to be treated for cervical cancer. Sadly, Joe never knew the real reason she left him. Confused and distraught, he turned to drinking to heal the pain, until he accidentally killed a man and served years in jail. Now Syl and Joe are both back in town, but it will take a miracle to bring them back into each other's arms. Also in town is Lottie Sparks and her grandson, Teddy. Ever since Lottie's daughter was killed in a drunk-driving accident, Lottie's been in charge of Teddy. He appreciates her love more than she knows, so much so that the industrious eight-year-old hits up Joe's auto body shop, so he can save enough money by Christmas to buy his grandmother a Victorian clock she adores—one that vividly reminds her of her childhood, even as the rest of her memories are slipping away with the onset of advanced Alzheimer's. As spring turns to summer and summer to fall, matters in the Sparks' household take a turn for the worse. And with winter approaching, will a little hope and a big dose of Christmas magic be enough to make everything all right again?
ABOUT THE AUTHOR:
New York Times
bestselling author Kat Martin is a graduate of the University of California at Santa Barbara, where she majored in anthropology and history. Kat has written over forty bestselling novels, including historical, romantic suspense, and contemporary. Over eleven million copies of her books are in print and her novels have been published in seventeen foreign countries. Among her many awards, she has won the prestigious
Romantic Times Magazine
Career Achievement Award. She currently resides with her husband, Larry Jay Martin, in Missoula, Montana.
REVIEW:

Is THE CHRISTMAS CLOCK ticking in your house already? Are you getting ready for the holidays? If you are, then take some time out to get in the mood with the heartwarming holiday story that isn't quite the norm. You won't find everything tied up in the happiest of bows at the end but you will fall in love with the main characters that Kat Martin develops so well, especially Teddy. Teddy is a boy who loves his grandmother so very much and wants to buy her a small Victorian clock she has wanted for Christmas.

However, the story starts out when Teddy is 22 and looks back at a Christmas when he was 8 years old back in 1994. He lived with his Grandmother Lottie and he wanted to get her this special clock that she always looked at in Tremont's Antiques. Teddy wanted this so much for her that lives would change as a result. Grandmother was dealing with dementia and the onset of Alzheimer's disease and it was even starting to effect her every day care and Teddy worried about what would become of her...of them!

It is also the story of Sylvia and Joe and how they find their way back to each other after an 8 year separation. Sylvia returns to town, now a nurse, after lying to Joe as to why she left. Joe is bitter and angry and it won't be a happy reunion, it sounds like, doesn't it? But why did Sylvia leave? Did she have a good reason? Will Joe forgive her and what has his life been like since she left? What will become of Teddy if something happens to his grandmother? Will Lottie get worse or hold her own and make a happy tale for everyone at Christmas? You must read Kat Martin's THE CHRISTMAS CLOCK to find out but believe me when I tell you that the book will take some twists and turns you might never have seen coming. After all, Teddy is grown and looking back at the story so what became of him that he is here now to do this? Read this story of love in many forms and how a community can come together over a common goal. Enjoy!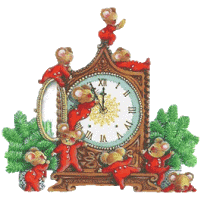 GIVEAWAY



THANKS TO RITA AND KAT, I HAVE THREE
PERSONALLY AUTOGRAPHED COPIES
OF THIS HEARTWARMING HOLIDAY
BOOK TO GIVE AWAY.

RULES:



--U.S. RESIDENTS ONLY
--NO P. O. BOXES, PLEASE
--EMAIL MUST BE IN YOUR COMMENT!!
--EACH ENTRY MUST BE A SEPARATE COMMENT
TO COUNT OR ELSE IT COUNTS AS ONE
HOW TO ENTER
:
+1 ENTRY: GO TO KAT MARTIN'S WEBSITE HERE AND LOOK AROUND. COME BACK AND COMMENT ON SOMETHING YOU SAW THAT WAS INTERESTING...A BOOK OF HERS YOU READ OR WOULD LIKE TO READ, SOMETHING ABOUT HER ADVENTURES..JUST WHAT MIGHT CATCH YOUR EYE!

+1 MORE ENTRY:

BLOG OR TWEET ABOUT THIS GIVEAWAY AND LEAVE A LINK HERE.



DEADLINE TO ENTER IS

6 PM, EST, DECEMBER 5
GOOD LUCK!
AND DONT FORGET...
THE CHRISTMAS CLOCK IS ...
A

BINGLE

BELLS

BOOK

CHOICE
MAKES A GREAT HOLIDAY GIFT!