THANKS TO MIRIAM AND THE
HACHETTE BOOK GROUP,
I HAVE

THREE

"ALEX CROSS" BOOKS

TO GIVE AWAY NEXT WEEK!

THERE WILL BE

THREE

WINNERS
FOR

THREE SETS

OF BOOKS FOR


AN ALL JAMES PATTERSON


BINGLE BELLS BUNDLE!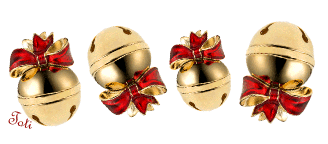 *The following information is taken with great appreciation from James Patterson's website.
ABOUT THE ALEX CROSS SERIES:
I: THE MAN


Who is Alex Cross?

Alex Cross is the hero in a series of "Cross" books by James Patterson that many of you know about but perhaps don't really know much about Alex Cross himself. So....
Alex Cross is six foot three, weighs 200 pounds, and is athletic. He still lives on Fifth Street in D.C., with girlfriend, Brianna (Bree) Stone, Nana Mama, Ali and Jannie, and Rosie the cat. Damon is away at prep school in Massachusetts. He drives a Mercedes Benz R 350.
Education:
PH.D. in psychology from Johns Hopkins University, Baltimore, MD. Special concentration in the field of abnormal psychology and forensic psychology.
Upon graduation Cross worked as a migrant farm worker for a year.
Professional:

Alex Cross went into private practice in D.C. He struggled financially for three years before giving it up.
He joined the Washington, D.C., Police Department as a psychologist, working in Homicide and Major Crimes. Cross is a profiler. He worked with VICAP (Violent Criminal Apprehension Program) as a liaison between the FBI and D.C. police. After his stint as an FBI Senior Agent, Alex returned to private psychology practice and continued to consult for the MPD and the FBI as needed. He rejoined the MPD as a special consultant to the Major Case Squad.
A Washington Post Magazine in-depth article called Cross "The Last Southern Gentleman" and praised him for his work in Homicide. It brought his name to the public's attention.
Articles by Alex Cross on the criminal mind have appeared in Psychiatric Archives and American Journal of Psychiatry. He also wrote a diagnostic profile of psychopathic killer Gary Soneji/Murphy.
Personal:
Alex Cross was born in Winston-Salem, North Carolina. His mother died of lung cancer when he was nine; his father, a heavy drinker, the year after. He was sent to D.C. to live with his grandmother, Regina Cross Hope (Nana Mama), an English teacher and assistant principal. Three brothers, two deceased; not raised by grandmother.
His wife, Maria, a social worker, was killed in a drive-by shooting that was never solved. He was left with their two children; Damon and Janelle.
Alex Cross has another son, Alex Jr. His mother, Christine Johnson, was a principal at the Sojourner Truth School. They never married.
He is romantically involved with a rising star in the MPD, Detective Brianna (Bree) Stone.
Volunteer Work
St. Anthony's Soup Kitchen, where he is called Peanut Butter Man and Black Samaritan. He offers free therapy sessions.
Hobbies
The piano. Loves to play Gershwin and classical music. Avid reader of fiction and nonfiction. Enjoys boxing lessons with his children.
Favorite Food
White bean soup. Least favorite: grape jelly omelette. Enjoys fine wine and beer.
Favorite Vacation Spot
Caribbean.
The Alex Cross Mysteries?
Timeline of Cases Solved:
Detective Alex Cross is pulled out of a family celebration and given the awful news that a beloved relative has been found brutally murdered. Alex vows to hunt down the killer, and soon learns that she was mixed up in one of Washington's wildest scenes. And she was not this killer's only victim.
In over a decade of police work, it is the worst murder scene Alex Cross has ever seen. A family has been butchered in their home. And more killings follow. One after the other. Each more gruesome than the last. The only lead is an elusive trail left by a diabolical African warlord know only as The Tiger. It leads Alex Cross into the dark underbelly of Washington DC and beyond, into a true heart of darkness in Africa herself.
Alex Cross rejoins the DC Police Force to confront two of the most diabolical killers he's ever encountered, a psychotic killer who craves an audience and a murdering mastermind who works alone. Both want Alex dead, and they'll to do anything to get what they want, even if it means plotting together...
Life changes for Deputy Chief of Detectives Alex Cross when he is drawn into a high-profile case. Two nine-year-old children are kidnapped by a teacher, Gary Soneji, from the prestigious Washington Day School. Maggie Rose Dunne is the daughter of an actress, and Michael "Shrimpie" Goldberg is the son of the Secretary of Treasury. A ransom of $10 million is demanded.
ABOUT THE AUTHOR:
Just in case you have been off on another planet, James Patterson is one of our most prolific writers of the day. IF you haven't read the details of just who James Patterson is that I have had in my blog many times before, you can find that information here and also here in

James Patterson's website.
GIVEAWAY
AS STATED ABOVE, THREE PEOPLE
WILL WIN ALL THREE OF THESE
JAMES PATTERSON'S "ALEX CROSS"
BOOKS IN THE BUNDLE!

THE RULES:
--U.S. AND CANADIAN RESIDENTS ONLY
--NO P. O. BOXES, PLEASE
--INCLUDE EMAIL ADDRESS IN COMMENT
--ALL ENTRIES/COMMENTS

MUST BE SEPARATE

IN ORDER TO COUNT AS

MORE THAN ONE ENTRY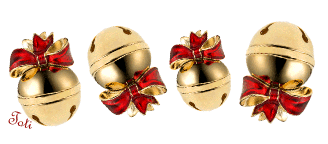 HOW TO ENTER:
+1 ENTRY:

COMMENT AND NAME ONE OF THE ALEX CROSS NOVELS YOU HAVE READ, OR IF NONE, THAT YOU WOULD LIKE TO READ



+1 MORE ENTRY:

COMMENT AND TELL ME SOMETHING ABOUT ALEX CROSS'S LIFE YOU DIDN'T KNOW, FOUND INTERESTING, OR JUST WANT TO TALK ABOUT!



+1 MORE ENTRY:

BLOG OR TWEET ABOUT THIS GIVEAWAY AND LEAVE A LINK I CAN FOLLOW IN THE ENTRY

ALL ENTRIES MUST BE COMPLETED
BY 6 PM, EST, December 19

GOOD LUCK TO ALL!