THE NATIONAL PARKS:

OUR AMERICAN LANDSCAPE



BY IAN SHIVE


foreword by THOMAS C. KIERNAN


WINNERS!!!!



THANKS TO ELIZABETH AT
TERRY HINES ASSOCIATES
I HAVE TWO COPIES OF THIS
MAGNIFICENT BOOK TO GIVE AWAY
TO TWO LUCKY WINNERS!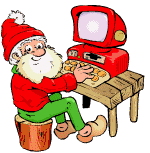 THE WINNERS HAVE

ALL

BEEN NOTIFIED
BY EMAIL AND HAVE UNTIL NOON,
DECEMBER 16, TO SEND ME THEIR
INFORMATION FOR THEIR BOOK
THE WINNERS ARE....

#57 Kaye

#117 (11) g.g.


CONGRATULATIONS!