GIVEAWAY ENDED


PATTON, MONTGOMERY, & ROMMEL
MASTERS OF BATTLE


BY TERRY BRIGHTON




ABOUT THE BOOK:
In
Patton, Montgomery, Rommel
, one of Britain's most accomplished military scholars presents an unprecedented study of the land war in the North African and European theaters, as well as their chief commanders—three men who also happened to be the most compelling dramatis personae of World War II


Beyond spellbinding depictions of pivotal confrontations at El Alamein, Monte Cassino, and the Ardennes forest, author-scholar Terry Brighton illuminates the personal motivations and historical events that propelled the three men's careers: how Patton's, Montgomery's, and Rommel's Great War experiences helped to mold their style of command—and how, exactly, they managed to apply their arguably megalomaniacal personalities (and hitherto unrecognized political acumen and tact) to advance their careers and strategic vision.


Opening new avenues of inquiry into the lives and careers of three men widely profiled by scholars and popular historians alike, Brighton definitively answers numerous lingering and controversial questions: Was Patton really as vainglorious in real life as he was portrayed to be on the silver screen?—and how did his tireless advocacy of "mechanized cavalry" forever change the face of war? Was Monty's dogged publicity-seeking driven by his own need for recognition or by his desire to claim for Britain a leadership role in postwar global order?—and how did this prickly "commoner" manage to earn affection and esteem from enlisted men and nobility alike? How might the war have ended if Rommel had had more tanks?—and what fundamental philosophical difference between him and Hitler made such an outcome virtually impossible?


Abetted by new primary source material and animated by Terry Brighton's incomparable storytelling gifts,
Patton, Montgomery, Rommel
offers critical new interpretations of the Second World War as it was experienced by its three most flamboyant, controversial, and influential commanders—and augments our understanding of each of their perceptions of war and leadership.
ABOUT THE AUTHOR:
TERRY BRIGHTON is a master historian and curator of the Queen's Royal Lancers Regimental Museum. He is also the author of
Hell Riders: The True Story of the Charge of the Light Brigade
. He lives in England.
all contents © Terry Brighton 2009
REVIEW:

I want to thank Terry Brighton for such an amazing book. I will tell you right up front, this is not a genre I normally read. I sought to broaden my horizons and so took a chance and am not sorry. I learned a lot. I had to read a bit slower as military history is not my strength by any means. This book was so well researched that I can't begin to imagine how long it took to write. Brighton writes about the part of WWII in North Africa in 1942 to 1945 when Germany surrendered. He tells the story through these generals who were rivals from American, Great Britain, and Germany. They are all very famous as even I know about them and remember when he writes about their personalities that were probably as famous for that as they were for their ability to lead armies in battle.

They were all, I found out, famous for their ego which I knew about Patton (I saw the movie) and a little I had read about Rommel. I think that Montgomery is the one I knew the least about. Evidently, he is looked upon with honor in England but was very much a pompous sneak who often took credit for others work but was also quick to lie about things when they didn't go right. Ha! Surprised me there for sure.

The 3 generals are written about from their birth to their death even though most of the book focuses on their parts in the battles as well as how well they did in reality, not in their own minds. It is quite interesting how the three of them were different in many ways but alike enough that their lives have been compared quite often.

The main reason I was able to read this book I believe is because Brighton told a lot of interesting little known details and actual things they are quoted as saying. It helped to give depth to the generals and make them come to life for me. He doesn't sugar-coat anything like when he writes about General Patton being relieved of his service after he slapped a wounded soldier--in the hospital even! Well, no wonder! Also included are parts about how Rommel was reported by many to be in with others to try and kill Hitler with a bomb in 1944. Obviously, that endeavor failed and then Rommel committed suicide and that is what is normally reported. Brighton, however, alludes to some evidence that all he did was press for surrender to the American and British in order to keep Russia from taking Berlin. It made me wonder more than about the suicide.

So many details and facts and yet the book really did come off as a narrative to read. Would I read it again or seek out others like it? I doubt it BUT that is only because it doesn't appeal to my interests. People who are war fans and military aficionados will greatly relish this book I am sure as it is REALLY well done. It would make a perfect gift for someone who is interested in that subject matter.


GIVEAWAY


THANKS TO JENNIFER AND
CROWN/RANDOM HOUSE BOOKS,
FOR THIS MILITARY MASTERPIECE.
I HAVE ONE COPY TO GIVE AWAY
TO ONE LUCKY WINNER.

THIS WILL BE A "QUICKIE"
GIVEAWAY SO THE WINNER CAN
HOPEFULLY GET THE BOOK
BEFORE CHRISTMAS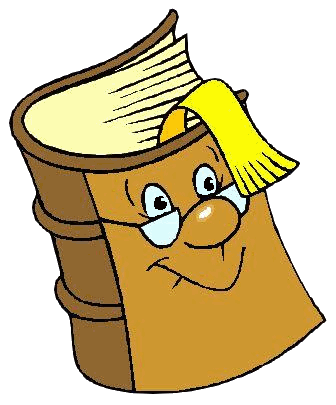 RULES:



--U.S. RESIDENTS ONLY, SORRY
--NO P. O. BOXES, PLEASE
--ALL ENTRIES MUST CONTAIN
YOUR EMAIL ADDRESS
--EACH COMMENT MUST BE MADE SEPARATELY
OR THEY WILL NOT COUNT
AS MORE THAN ONE ENTRY!


HOW TO ENTER:
+1 ENTRY:
COMMENT ON MY REVIEW AND TELL IF YOU ARE A MILITARY BOOK READER AND THIS IS FOR YOU, OR YOU ARE TRYING TO GET IT FOR SOMEONE ELSE
+1 MORE ENTRY:
BLOG OR TWEET ABOUT THIS AND COME BACK AND LEAVE A LINK
DEADLINE TO ENTER IS

6 PM, EST, DECEMBER 14