GIVEAWAY ENDED


THE WEREWOLF'S GUIDE TO LIFE
BY RITCH DUNCAN
AND BOB POWERS


ABOUT THE BOOK:
Have you been attacked by a wolf-like creature in the last 30 days? Was it after the sun had set and under a full moon? If you answered, "yes" to both these questions, there's a very good chance that you were bitten by a werewolf. You now have less than a month before the full moon returns and with it your first transformation into a savage, bloodthirsty beast.

Survival is an option, but first, know this:

* Werewolves are real.


* The majority of lycanthropes who do not have access to this book die during or shortly after their first transformations, generally due to heart failure, gunshot wounds, exposure, drowning or suicide.


* Hollywood horror movies are NOT to be used as guides to living as a werewolf. Their goal is not to educate, but to entertain. As a result, they are largely ignorant of the realities of the condition.

* Ignorance creates monsters; lycanthropy does not.


* You are not a monster.


The Werewolf's Guide to Life
cuts through the fiction and guides you through your first transformation and beyond, offering indispensable advice on how to tell if you're really a werewolf, post-attack etiquette, breaking the news to your spouse, avoiding government abduction, and how to not just survive, but thrive. You cannot afford to
not
read this book. Your very life depends on it.

ABOUT THE AUTHORS:
RITCH DUNCAN and BOB POWERS have devoted their lives to aiding and serving the lycanthrope community. They live in New York City. If you would like more information about them, I will direct you to their website and you can perhaps get to know them better there...or not?! Here it is and good luck!
Official Site: The Werewolf's Guide to Life: A Manual for the Newly Bitten
A REVIEW:
Duncan and Powers must have done extensive research for this handbook. Here a newly bitten werewolf can find out how to handle life and survive as a
lycanthrope...or at the very least learn to spell it. No, sorry, I was adding levity to a serious subject. The book is entertaining but also helps a werewolf to know how to handle life's craving without hurting anyone in the process. It tells of the different stages one will go through and how to chain oneself for three nights a month due to the moon stages. It can help one know who to trust and not to trust or tell about this. The author's even include some real people who say they were werewolves and what it was like. The guidebooks is if nothing else, classic tongue-in-cheek humor and enough sarcasm to please most anyone. Just a bit of fun for most, but perhaps a bit of safe knowledge for those who might feel they need it. I think it is so clever and for the werewolf/vampire set in your life, it would make a great stocking stuffer!

THANKS TO JENNIFER AND
CROWN/RANDOM HOUSE BOOKS,
FOR THIS WEREWOLF MANUAL!
I HAVE ONE COPY TO GIVE AWAY
TO ONE LUCKY WINNER.

THIS WILL BE A "QUICKIE"
GIVEAWAY SO THE WINNER CAN
HOPEFULLY GET THE BOOK
BEFORE CHRISTMAS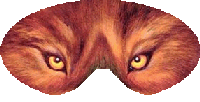 RULES:



--U.S. RESIDENTS ONLY, SORRY
--NO P. O. BOXES, PLEASE
--ALL ENTRIES MUST CONTAIN
YOUR EMAIL ADDRESS
--EACH COMMENT MUST BE MADE SEPARATELY
OR THEY WILL NOT COUNT
AS MORE THAN ONE ENTRY!

HOW TO ENTER:
+1 ENTRY:
COMMENT ON YOUR OPINION ABOUT WEREWOLVES IF YOU HAVE ONE. IF NOT, COMMENT ON SOMETHING ABOVE THAT MADE YOU WANT TO ENTER FOR THIS BOOK
A

BINGLE

BELLS

BOOK

CHOICE

A GREAT GIFT FOR THE
BOOK LOVER ON YOUR LIST!