GIVEAWAY ENDED


THE MURDER OF KING TUT
Audio Book Unabridged


BY JAMES PATTERSON




and MARTIN DUGARD


READ BY JOE BARRETT






ABOUT THE BOOK:
A secret buried for centuries

Thrust onto Egypt's most powerful throne at the age of nine, King Tut's reign was fiercely debated from the outset. Behind the palace's veil of prosperity, bitter rivalries and jealousy flourished among the Boy King's most trusted advisors, and after only nine years, King Tut suddenly perished, his name purged from Egyptian history. To this day, his death remains shrouded in controversy.

The keys to an unsolved mystery

Enchanted by the ruler's tragic story and hoping to unlock the answers to the 3,000 year-old mystery, Howard Carter made it his life's mission to uncover the Pharaoh's hidden tomb. He began his search in 1907, but encountered countless setbacks and dead-ends before he finally, uncovered the long-lost crypt.

The clues point to murder

Now, in
The Murder of King Tut
, James Patterson and Martin Dugard dig through stacks of evidence--X-rays, Carter's files, forensic clues, and stories told through the ages--to arrive at their own account of King Tut's life and death. The result is an exhilarating true crime tale of intrigue, passion, and betrayal that casts fresh light on the oldest mystery of all.

ABOUT THE AUTHORS:
James Patterson published his first thriller in 1976 and since then has become one of the best-known and bestselling writers of all time, with more than 140 million copies of his books sold worldwide. He is the author of the two most popular detective series of the past decade, featuring Alex Cross and the Women's Murder Club, and he has written numerous other #1 bestsellers. He lives in Florida.
Martin Dugard is the
New York Times
bestselling author of such nonfiction titles as
Chasing Lance
,
The Last Voyage of Columbus
,
Farther Than Any Man
,
Knockdown
, and
Into Africa
. He has written for
Esquire, Outside, Sports Illustrated
, and
GQ.
Dugard lives in Orange County, CA, with his wife and three sons.

REVIEW:
Did you know that James Patterson also writes non-fiction? For many people who never knew that fact, this was an awakening! THE MURDER OF KING TUT is touted as a "non-fiction thriller" and it is every bit of that. With the hugely successful and amazing non-fiction book, AGAINST MEDICAL ADVICE: ONE FAMILY'S STRUGGLE WITH AN AGONIZING MEDICAL MYSTERY in 2008, Patterson showed another side to his mystery writing. In that, he researched and told the story of a medical mystery finally solved when the parents of a child eventually receive the correct diagnosis that their son has Tourette's Syndrome and Obsessive Compulsive disorder. With this child's mystery told, Patterson now has moved on to another child's mystery, the death of young King Tutankhamen. Patterson co-authors with Martin Dugard and they present their theory of how Tut, so often known as "the boy king", died and why.

James Patterson writes in the prologue how important research is in ANY kind of book that is written. Martin Dugard makes the trips to London, to Egypt, and to Tut's tomb, while Patterson concentrates more on the books and online references and data in order to get the historical background correct. As he says even in fiction, if the research is correct, the story will be believable and move quickly to a satisfying ending. This book does just that as it moves along quickly and reads like a novel.

The book is cleverly and yet cohesively divided into three time periods and
goes back and forth between the three, and even includes maps to help visualize locations. It sounds like it might be hard to follow but it wasn't because the characters and settings are so well drawn out that you get these visuals in your mind and can be right where they are as you go from one time period to another.

Present day is one of the time periods and is where Patterson explains how he got the idea to do this book. He tells how it became almost all consuming as he learned more and more with the research he and Dugard came up with. The facts they present were interesting to me and not confusing but rather explained so much of what little I already knew about this subject as well as fit in with the other two parts. Their details enabled me to get a mental image of the pyramids, the time periods, and most of all, brought about in me a sympathy for young King Tut. In the end, Patterson does give his idea of what actually happened to the young king but of course you don't think I am going to tell you that, now do you?

The second time period is from 1891 to 1939 and takes place initially in London and moves on to Egypt. This part is the amazing story of Howard Carter and how he started out as a sketch artist in London getting paid to sketch people's pets and was then hired to be a sketch artist on an expedition to Egypt. He was needed to sketch the writings and drawings on the walls as once the pyramids were discovered and opened, the air caused them to start to fade and so he was needed to preserve what was there in his drawings. This is what started Carter's lifelong quest to find the tomb of King Tut. Howard Carter is one of the most famous Egyptologists of the 20th century and the way he started out, with a fascination for Egypt and his drawing skills to become who he was, is so interesting and reads like a really good novel. He spent years excavating tombs in the Valley of the Kings in Egypt until he "struck gold" in November of 1922. It was then that Carter found King Tutankhamen's burial site, with everything inside preserved and the mummy of King Tut inside. This part alone was a fascinating read but then there is the third part of this book.


The third and oldest time period of the book is 1492 BC to 1319 BC (and I had to stop and remember the smaller the number became, the further along we were in BC) where we meet young Tutankhamen. The description of how the tombs were built was interesting to the point that they were so secretive, the slaves who built them were killed upon completion. From that you can see how this part told what it was like living at that time. This part amazed me as it described how the city of Armana had been built by Pharaoh Akhenaten and Queen Nefertiti. Their relationship was detailed down to how the Pharaoh was dying from sand that was eating away the enamel in his teeth allowing disease and decay to poison his body. I had never heard of such a thing but it certainly makes sense.


This oldest part also told how and why Tut married his half sister as well as told how and why the tomb was so hard to find. There seemed to be some reason for people to want to totally erase everything there was about King Tut. He was just beginning to acquire the skill he needed to lead when he died, very mysteriously during the night. After Nefertiti (who was Tut's stepmother) and Tut died, Armana was destroyed by one of the people involved in Tut's murder, if you are to believe the conspiracy, and that seemed such a waste.

The way that Patterson weaves these three parts together was very well done and I found myself thinking I really was just reading a really good mystery. The research that Dugard did is a huge part of what makes this a successful story. Even if you aren't an expert about this subject, and I am not, you have to have that research to make it feasible. AND, if you don't have a master storyteller like Patterson to add his research and then his writing skills to put the pieces together fluently and fabulously, then you wouldn't have THE MURDER OF KING TUT....and a really, very good book.
GIVEAWAY

THANKS TO ANNA AND THE
HACHETTE BOOK GROUP, I HAVE

3 COPIES OF THIS DELIGHTFUL AUDIO

BOOK TO GIVE AWAY. HERE IS WHAT
YOU NEED TO DO TO WIN A COPY!
RULES:



--U.S. AND CANADIAN RESIDENTS ONLY
--NO P. O. BOXES
---INCLUDE YOUR EMAIL ADDRESS
IN CASE YOU WIN!
--ALL COMMENTS

MUST BE SEPARATE

TO
COUNT AS MORE THAN ONE!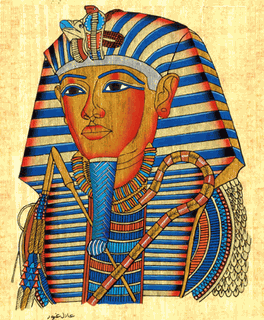 HOW TO ENTER:
+1 ENTRY:
COMMENT ON SOMETHING YOU LEARNED ABOUT KING TUT BY READING ABOUT THE BOOK AND MY REVIEW ABOVE
+1 MORE ENTRIES:
IF YOU BECOME A GOOGLE FRIEND FOLLOWER TODAY, PLEASE LET ME KNOW AS I AM WORKING TO GET TO 600.
+1 MORE ENTRY:

IF YOU ARE ALREADY A FOLLOWER, PLEASE LET ME KNOW HOW OR WHERE YOU FOLLOW.
GIVEAWAY ENDS AT 6 PM, EST,
JANUARY 15 FOR THIS BOOK!
HOWEVER!!!!!!!!!!!!!

ONLY THOSE PEOPLE WHO
ENTERED DURING THE BLOGIVERSARY
WEEKEND ARE ELIGIBLE FOR THE
GRAND PRIZE TO COME ON JANUARY 16...

THAT IS THEY WIN ALL 12 BOOKS!



NOTE:
BLOGIVERSARY WEEKEND
GRAND PRIZE ELIGIBILITY IS OVER!


BUT YOU CAN STILL WIN THIS BOOK!