HACHETTE'S
FATHER'S
DAY
FABULOUS
BOOK

GIVEAWAY!
GIVEAWAY ENDED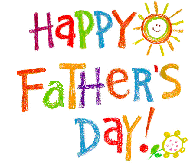 IN
HONOR
OF
ALL
THE
FABULOUS
FATHER'S,

HACHETTE
BOOK
GROUP
HAS
A
SET
OF

ALL



SIX
BOOKS

FOR
A
SPECIAL
FATHER
IN

YOUR
LIFE!
WAR
By
Sebastian Junger
In his breakout bestseller, The Perfect Storm, Sebastian Junger created "a wild ride that brilliantly captures the awesome power of the raging sea and the often futile attempts of humans to withstand it" (Los Angeles Times Book Review). Now, Junger turns his brilliant and empathetic eye to the reality of combat--the fear, the honor, and the trust among men in an extreme situation whose survival depends on their absolute commitment to one another. His on-the-ground account follows a single platoon through a 15-month tour of duty in the most dangerous outpost in Afghanistan's Korengal Valley.
MOMENT OF GLORY

By

John

Feinstein
After winning 6 of the 12 Majors from 2000 to 2002, Tiger Woods struggled in 2003. Four unknown players would seize the day, rising to become champions in his wake. Mike Weir--considered a good golfer but not a great one--triumphed in The Masters, becoming the first Canadian to win a Major.
MIRACLE ON THE 17th GREEN
By
James
Patterson
,
Peter de Jonge
Travis McKinley's life has drifted sideways. His job, his marriage, even his children all feel disconnected and distant. Has he really accomplished nothing of consequence in his life? One Christmas Day, Travis plays a round of golf and finds himself for the first time in the zone--playing like a pro. In astonishingly short order, Travis is catapulted into the PGA Senior Open at Pebble Beach, where he advances to the final round. And while his wife, his children, and a live television audience watch, a miracle takes place that changes Travis, and his family, forever.
INNOCENT
By
Scott Turow
The sequel to the genre-defining, landmark bestseller Presumed Innocent, INNOCENT continues the story of Rusty Sabich and Tommy Molto who are, once again, twenty years later, pitted against each other in a riveting psychological match after the mysterious death of Rusty's wife.
OIL
By
Tom Bower
With unparalleled insight into BP and its safety record leading up to the disaster in the Gulf of Mexico, Tom Bower gives us a groundbreaking, in-depth, and authoritative twenty-year history of the hunt and speculation for our most vital natural resource. OIL Money, Politics, and Power in the 21st Century Twenty years ago oil cost about $7 a barrel. In 2008 the price soared to $148 and then fell to below $40. In the midst of this extraordinary volatility, the major oil conglomerates still spent over a trillion dollars in an increasingly frantic search for more. The story of oil is a story of high stakes and extreme risk.
Audio and Video
BEYOND BELIEF
By
Josh Hamilton
,
Tim Keown
Josh Hamilton was the first player chosen in the first round of the 1999 baseball draft. He was destined to be one of those rare "high-character " superstars. But in 2001, working his way from the minors to the majors, all of the plans for Josh went off the rails in a moment of weakness. What followed was a 4-year nightmare of drugs and alcohol, estrangement from friends and family, and his eventual suspension from baseball.


GIVEAWAY

THANKS TO VALERIE AND MY FRIENDS
AT THE HACHETTE BOOK GROUP,
I HAVE ONE SET OF ALL SIX OF THESE
FABULOUS BOOKS TO GIVEAWAY!
THE RULES:
--U.S. AND CANADIAN RESIDENTS ONLY

--NO P. O. BOXES, PLEASE

--INCLUDE EMAIL ADDRESS IN COMMENT
--ALL ENTRIES/COMMENTS MUST BE
SEPARATE IN ORDER TO COUNT
AS MORE THAN ONE ENTRY

HOW TO ENTER
+1 ENTRY: COMMENT ON WHY YOU WOULD LIKE TO WIN THIS BOOK
+1 MORE ENTRY: BLOG OR TWEET ABOUT THIS GIVEAWAY AND COME BACK AND LEAVE A LINK
+1 MORE ENTRY: COMMENT ON ONE OTHER CURRENT GIVEAWAY YOU HAVE ENTERED FROM MY BLOG. IF YOU HAVE ENTERED MORE THAN ONE, YOU CAN COMMENT SEPARATELY ON EACH FOR MORE ENTRIES

GIVEAWAY ENDS AT
6 PM, EST, JUNE 30!

ONE LUCKY WINNER

WILL WIN ALL SIX BOOKS!