SPECIAL WINNER ANNOUNCEMENT!
THIS IS BEING DONE TODAY TO HOPEFULLY
GET THESE BOOKS TO THE WINNER IN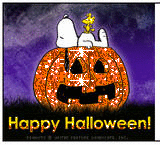 THE WINNERS HAVE BEEN NOTIFIED

BY EMAIL AND HAVE UNTIL NOON,

OCTOBER

26

, TO REPLY WITH THE

INFORMATION OR A NEW WINNER

WILL HAVE TO BE CHOSEN!
************************************
I HAVE ONE SET OF THESE FOUR,
BRAND NEW, FUN HALLOWEEN
BOOKS TO GIVE AWAY MYSELF!
KATIE KAZOO-SWITCHEROO
WITCH SWITCH
BY NANCY KRULIK