AN EXTRA ENTRY TO HOLIDAY BLOG HOP?
HOW ABOUT A PERFECT T-SHIRT?!
GIVEAWAY ENDED
ABOUT COSTUME SQUAD T-SHIRTS:
Also part of the
CRAZY DOG T-SHIRTS family,

COSTUME

SQUAD

.COM says their
"Service goal is simple: We are committed to providing our customers total satisfaction. Every time. Guaranteed. Contact us at or call anytime."
COSTUME SQUAD.COM
not only has some more amazing T-Shirts, but also has a full array of costumes, including costumes for dogs! This is a REALLY fun website store to visit so check it out.
MY REVIEW:
If you were stuck last Halloween, looking for that perfect costume and didn't find it, then you need to know about
COSTUME SQUAD
.COM
...Or perhaps you are looking to surprise someone for Christmas? Santa?...or Santa's Helper?
With so much to choose from, I again, was at a loss. However, I thought, before this gets away from me, I need a cute holiday T-Shirt for myself. I am not a traditional holly, tree, bells person, so I went, of course, for one with holiday food on it! Well, at least Gingerbread Men. It reminded me of that scene from Shrek that I love with the Gingerbread Boy afraid he will be eaten. Here is the shirt I picked out. I have to say, I asked for a really large size and was pleasantly surprised that the XXL was really the right fit. Too often, in bigger sizes, you find they aren't as nice, or very short of the true fit. This not only fit perfectly but the cotton is nice and soft and felt good when I tried it on. I am saving it for when I go see my grandson for Christmas. He is a little young but might still be taken with the cute little cookie guys on it.
COSTUME SQUAD
.COM
has plenty of holiday T-Shirts and since it is their specialty, I checked out the
Halloween T-Shirts
and was pleased to find a "dress shirt" for my husband who hates to dress up so I thought it would make a cute gift for him. I also stopped to look at the
80s T-Shirts
since my son grew up during that time and couldn't resist the
Bobba Fett T-Shirt
. I can remember how hard it was one Christmas for me to find that action figure as it was in such demand.
The costume sections were such fun. They do have a Sexy Costumes Section that might interest you but I found in

New Costume

s

one that may fit in both categories AND went along with my shirt and the theme....it is a Gingerbread Costume. Also, I wondered what I would have to do to get my husband in the Woody Costume what with Toy Story always so popular...No, wearing the Gingerbread Costume wouldn't work, trust me!
But my favorite still has to be the Dog Costumes! Look, Ms. M, costumes for you! You could be "Candy Corn" or "Country Pup" but for now, let's look forward to Easter when you can be "Fluffy Bunny"! OK, OK! I know, you are a prestigious Assistant Blogger and can't be running around like that, but maybe closer to Easter you might change your mind!



Be sure and check out

COSTUME SQUAD

.COM and all the links above. This is the third, and last, of the generous, individual giveaways from Pam and the group at

CRAZY DOG T-SHIRT

S

.

However, be sure and enter all three as you better your odds of winning AND you get Bonus Entries for the Holiday Blog Hop starting tonight at midnight and running from December 1st through December 5th. You will even have a chance at a gift certificate from this wonderful company for the HOP!
I HAVE THE FOLLOWING PRIZE
Winners can choose between receiving one of the following:
Free Mystery Tee (they would need to specify their size (in Mens) and mailing address (US only)
Free $15 Gift Card (they would need to release their email address to us to receive the code via email)
Winners cannot have won a shirt from us or have been sent a shirt for promotional purposes in the last 90 days or own a blog of their own.
--U.S. RESIDENTS ONLY
--NO P. O. BOXES
---INCLUDE YOUR EMAIL ADDRESS
IN CASE YOU WIN!
--ALL COMMENTS
MUST BE SEPARATE
TO
COUNT AS MORE THAN ONE!

+1 ENTRY:
COMMENT ON WHAT T-SHIRT YOU WOULD MAYBE LIKE TO WIN BY GOING TO THE COSTUME SQUAD.COM WEBSITE HERE
AND LOOKING AROUND
+1 MORE ENTRY:
BLOG OR TWEET ABOUT THIS GIVEAWAY AND COME BACK AND LEAVE A LINK THAT I CAN FOLLOW
+1 MORE
ENTRY:
"
Like" OR "Share" ONE OF THE PRODUCTS ON THE WEBSITE. THE BUTTONS FOR THESE ARE ON ALL PRODUCT DETAILS PAGES, ABOVE THE MAIN IMAGE.
+1 MORE ENTRY:
COMMENT IF YOU ENTERED EITHER OF THE OTHER T-SHIRT GIVEAWAYS, CRAZY DOG OR NACHOMAMATEES CURRENTLY RUNNING ON MY BLOG. IF YOU ENTERED BOTH, YOU CAN COMMENT TWICE FOR AN EXTRA ENTRY.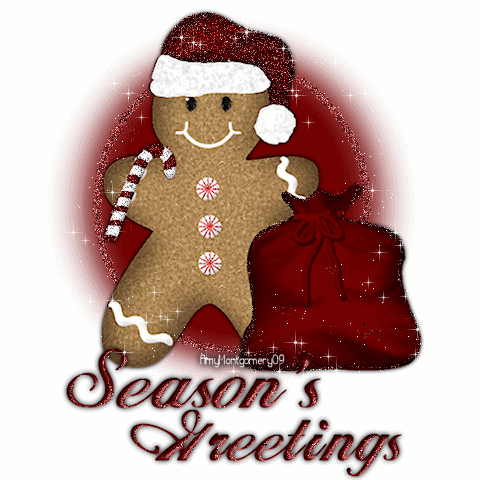 CHECK IT OUT!!!
FOLLOWERS WHO ENTER THIS GIVEAWAY, WILL BE ABLE TO HAVE AN EXTRA ENTRY IN THE UPCOMING HOLIDAY BLOG HOP COMING UP DECEMBER 1-5 ON MY BLOG...FOR LOTS OF GIFTS CARDS TO WIN! YOU WILL BE ASKED TO VERIFY YOUR ENTRY BY NOTING WHAT NUMBER YOUR COMMENT IS ON THIS GIVEAWAY...IT IS EASY!