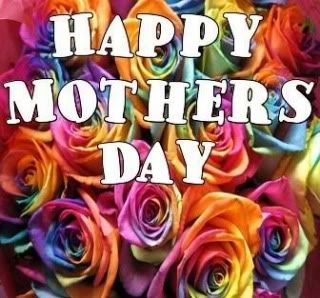 WISHING EVERYONE A PEACEFUL
AND JOYOUS MOTHER'S DAY
TO HELP CELEBRATE, HERE IS A
GREAT BOOK, PERFECT FOR THE DAY!
True Stories of Kids, Career & the Conflict of Modern Motherhood
BY SAMANTHA MALRAVENS
ABOUT THE BOOK:
A military mother serving a year-long tour of duty in Iraq, apart from her 2 little girls...
A stay-at-home mother being forced back to work because of the current economic crisis...
A college-educated, working mother shopping for dinner at a food bank...
A woman facing infertility after putting career first for too long…
A mother cursing Heidi Klum for making the rest of us feel bad about ourselves…
What do these women all have in common?
Their stories illustrate the REAL, and often unspoken, challenges facing women in the U.S. today as they attempt to juggle motherhood, career, marriage and more.
Trying to strike the right balance between career and motherhood is one of the most stressful, heart-wrenching issues facing women today. In
Torn
, forty-six women examine the conflict between the need to nurture and the need to work, and reveal creative solutions for having the best of both worlds. The stories in the collection offer hope and inspiration, but they also reveal the messy realities of modern motherhood and life's inevitable crises, both small and large: from breast pump mishaps to battles with cancer; diaper blowouts to debilitating depression; competitive cupcake baking to coming home from war. In the end, the reader can take comfort in the knowledge that there is no perfect mother; nor is there a perfect balance when it comes to kids and career. The real challenge facing women today is not juggling their many roles, but realigning their expectations of what is possible and accepting that success does not equal "doing it all."
PRAISE FOR THE BOOK:
---
"For those of us who live in a constant state of anxiety about how we've compromised our careers for our kids or the other way around, books about the the work/life balance and how other women have dealt with it remain perennially interesting. [
TORN
] is a welcome addition to this body of work …. The point that nobody actually has it all is made all the more compelling when it is made by a choir of voices.
- Deborah Netburn, Los Angeles Times
---
"
Torn
offers up the finest imaginable gift for today's moms, no matter whether you work or stay at home: the comforting truth that we all juggle life and kids as best we can, and that moms ride this nutty 'mommy wars' roller coaster together. Moms will laugh, cry, identify – and feel an invaluable sense of validation that modern motherhood is more challenging, and more joyful, than anyone ever told us."
- Leslie Morgan Steiner, author of Mommy Wars and the NY Times bestseller, Crazy Love
---
"A fascinating look at Mothering 2.0. How do we do it? In
Torn
, a new generation of moms shows us how with intelligence, wit, and candor."
- Willow Bay, Senior Editor, the Huffington Post
---
"With
Torn
, Samantha Walravens offers a diverse collection of voices making a valuable contribution to our ongoing discussion about trying to maintain a career while raising a family. These writers are sometimes rueful and sometimes quite raw, but always compellingly honest. They insist we set aside guilt and judgment and instead listen to their truths – complicated and difficult as they are – in the hope that someday our children will feel less torn."
- Caroline Grant, Editor-in-Chief, Literary Mama, and co-editor, Mama, PhD: Women Write About Motherhood and Academic Life
---
"A tender, humorous, and sometimes heartbreaking collection of experiences as unique as the women who lived them. For those of us who were guided, and often defined, by the women's movement, these stories resonate in a way that is both sustaining and essential."
- Victoria Zackheim, Editor, He Said What? Women Write About Moments When Everything Changed
---
"Suffice it to say that I started reading the book in the subway and missed my stop! These little essays, often poignant, capture where American mothers find themselves today."
- Joan C. Williams, Distinguished Professor of Law & Founder/Director of the Center for Work-Life Law, University of California, Hastings College of the Law
---
"Torn
speaks a bold, discomfiting truth: there is no easy solution when it comes to balancing career and parenting. These unflinchingly honest stories reveal the unusually high stakes of women's choices about work and family– for their marriage, their children, their career, their financial life, and especially for their own identity. This book is a vital contribution to the conversation about the value of domestic life and the hidden costs of work for women and their families. Offering neither easy solutions nor judgment, its hope lies in its willingness to fully engage the messy realities that so many women face every day."
- Lisa Harper, author of A Double Life, Discovering Motherhood (Winner of the 2010 River Teeth Literary Nonfiction Award)
---
"
Torn
is a poignant look at how a generation of mothers is trying to forge its own identity while honoring the legacy of 60s and 70s feminism. Sometimes freedom can be its own trap, and this book illustrates that principle beautifully."
- Neal Pollack, Vanity Fair columnist and author of Alternadad and Stretch
---
"Finally, a reality-based look at life, love and motherhood
for
real women,
from
real women. No quick fixes or fantasy escapes here. Just good, old-fashioned, in-the-trenches camaraderie that lets you know you are not alone and that the fight is worth it. Really!"
- Allison Glock, author of the award-winning memoir Beauty Before Comfort and mother of two girls she still hugs in public
---
"Sharp, provocative and sometimes funny stories about some very unfunny issues that mothers grapple with daily. If you have a mother, are a mother or know a mother, read this book."
- Catherine Clifford, Founder of Youronramp.com
---
"In a culture that obsesses over every conceivable determinant of woman's identity, from physical appearance to marital status, from mothering skills to career potential, the real women behind the societal images often get lost. In
Torn
, 46 successful, well-educated women have taken on the challenging task of telling it like it is, relaying their stories of how they manage (or not) to balance career and motherhood, professional life with the demands of family. These essays promise to entertain and answer the question asked by every generation of women: is it possible to do it all?"
- Karen Carrera, former Deputy City Attorney, San Francisco, and board member, Equal Rights Advocates
---
"As a therapist who sees many women 'torn' between the conflicting demands of motherhood, marriage and career, I believe that the deep empathy and understanding created by these remarkably honest and moving personal testimonies makes this book a 'must read' both for women struggling to create work-life balance and for men trying to understand the plight of the women in their lives."
- Geraldine Alpert, Ph.D. Licensed Clinical Psychologist and Associate Clinical Professor of Psychiatry, University of California Medical School, San Francisco
ABOUT THE AUTHOR:
Samantha Parent Walravens
is an award-winning journalist, writer and mother of four children. She was an editor for
PC World magazine
, where she wrote on business and technology, before leaving journalism to chase the "Internet dream" in the mid-90s. She has since returned to her true passion, writing, and has authored articles on topics including politics, business, lifestyle and women's issues.
Samantha is a Phi Beta Kappa graduate of Princeton University and has a Masters in Literature and Women's Studies from the University of Virginia.
Walravens has just come out with an anthology of essays,
Torn: True Stories of Kids, Career and the Conflict of Modern Motherhood.
Samantha says about TORN, "
I'm the editor of ....
TORN: True Stories of Kids, Career & the Conflict of Modern Motherhood
(Coffeetown Press, May 1, 2011), which looks at the effect that the Women's Liberation Movement has had on today's generation of educated, professional women as they attempt to balance the competing demands of kids, career & marriage. These are the women who grew up in the wake of Betty Friedan and Gloria Steinem, yet instead of feeling "liberated" by the opportunities available to them, they are feeling overwhelmed and exhausted by the pressure to "do it all."
To read more about TORN and Samantha
Parent Walravens, visit her website HERE.
GIVEAWAY
THANKS TO SAMANTHA PARENT WALRAVENS,
I HAVE ONE COPY OF TORN TO GIVE AWAY
TO ONE LUCKY MOTHER/READER TODAY!
--U.S. RESIDENTS ONLY
--NO P. O. BOXES
---INCLUDE YOUR EMAIL ADDRESS
IN CASE YOU WIN!
--ALL COMMENTS
MUST BE SEPARATE
TO
COUNT AS MORE THAN ONE!

HOW TO ENTER:
+1 ENTRY:
COMMENT ON WHAT YOU READ ABOVE AND SIMPLY TELL ME YOUR EMAIL ADDRESS IF YOU WOULD LIKE A CHANCE TO WIN THIS BOOK
+1 MORE ENTRY:
BLOG OR TWEET ABOUT THIS GIVEAWAY AND COME BACK AND LEAVE A LINK THAT I CAN FOLLOW
+1 MORE ENTRY:
COMMENT ON SOMETHING YOU FIND INTERESTING WHEN VISITING SAMANTHA PARENT WALRAVEN'S WEBSITE HERE.
+1 (or +?) MORE ENTRIES:
COMMENT IF YOU HAVE ENTERED ANY OF MY OTHER CURRENT GIVEAWAYS. IF YOU HAVE ENTERED MORE THAN ONE, COMMENT SEPARATELY AND GAIN AN ENTRY FOR EACH ONE YOU ENTERED AND COMMENT ON
GOOD LUCK!