GIVEAWAY ENDED
AGATHA CHRISTIE
AN AUTOBIOGRAPHY
Agatha Christie died on 12 January 1976, having become the best-selling novelist in history. Her autobiography, published in 1977 a year after her death, tells of her fascinating private life, from early childhood through two marriages and two World Wars, and her experiences both as a writer and on archaeological expeditions with her second husband, Max Mallowan. Not only does the book reveal the true genius of her legendary success, but the story is vividly told and as captivating as one of her novels.
PRAISE FOR AGATHA CHRISTIE: AN AUTOBIOGRAPHY
'Wonderfully easy to read and engrossing.'
--
The Times
'The best thing she has ever written.'
-- Woman's Own
'Agatha Christie's most absorbing mystery – the story of her own unusual life. She has put it all on record: her early romances; a broken (and a happy) marriage; strange events on the path to roaring success.'
--Daily Mail
'A wonderful book – written with a delight in the gradual unfolding of 75 years through the eyes of an exceptional old lady and writer.'
Agatha Mary Clarissa Miller was born on 15 September 1890 in Torquay, England. Her father, Frederick, was an outgoing American with an independent income. Her mother, Clara, was rather shy; Agatha resembled her greatly in personality. There were two other children - Madge and Monty, both older than Agatha.
Although Madge received a formal education, Clara decided Agatha should not. She intended that Agatha be taught to read when she was eight; however, by the age of five Agatha had already taught herself to read.
The rest of her education was through a mixture of tutors, part-time schooling and French finishing schools. She also trained as a singer and pianist and had it not been for her extreme shyness, she had the talent to have made this her career.
...
To finish reading this fascinating biography from AGATHA CHRISTIE's OFFICIAL WEBSITE, go HERE.
THE MURDER AT THE VICARAGE by AGATHA CHRISTIE
Agatha Christie's first ever Miss Marple mystery, reissued with a striking new cover designed to appeal to the latest generation of Agatha Christie fans and book lovers.

'Anyone who murdered Colonel Protheroe,' declared the parson, brandishing a carving knife above a joint of roast beef, 'would be doing the world at large a service!'

It was a careless remark for a man of the cloth. And one which was to come back and haunt the clergyman just a few hours later. From seven potential murderers, Miss Marple must seek out the suspect who has both motive and opportunity.
PLUS, THE WINNER OF THE TWO BOOKS WILL ALSO RECEIVE A FUN AGATHA CHRISTIE MOUSE PAD!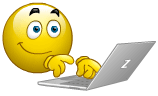 THANKS TO DANIELLE AND THE FINE
PEOPLE AT HARPER COLLINS, I HAVE
THIS GREAT AGATHA CHRISTIE GIFT
PACK TO GIVE AWAY TO ONE READER
--U.S. RESIDENTS ONLY
--NO P. O. BOXES, PLEASE
--INCLUDE EMAIL ADDRESS IN COMMENT
--ALL ENTRIES/COMMENTS MUST BE
SEPARATE IN ORDER TO COUNT
AS MORE THAN ONE ENTRY
+1 ENTRY:
COMMENT ON SOMETHING YOU FOUND INTERESTING ABOVE ABOUT AGATHA CHRISTIE: AN AUTOBIOGRAPHY AND/OR THE MURDER AT THE VICARAGE THAT WOULD MAKE YOU WANT TO WIN THIS GIFT PACK
+1 MORE ENTRY:
COMMENT ON SOMETHING YOU FIND INTERESTING AT THE AGATHA CHRISTIE WEBSITE BY GOING HERE..THERE IS SO MUCH TO SEE!
+1 MORE ENTRY:
BLOG OR TWEET ABOUT THIS GIVEAWAY AND LEAVE A LINK I CAN FOLLOW IN THE ENTRY
+1 MORE ENTRY:
COMMENT ON ONE CURRENT GIVEAWAY OF MINE YOU HAVE ENTERED. IF YOU ENTERED MORE THAN ONE, COMMENT SEPARATELY FOR EACH AND YOU WILL GET AN ENTRY FOR EACH ONE
+1 MORE ENTRY:
COMMENT ON ONE WAY YOU FOLLOW MY BLOG. IF YOU FOLLOW MORE THAN ONE WAY, YOU CAN COMMENT SEPARATELY AND EACH WILL COUNT AS AN ENTRY
GIVEAWAY ENDS AT
6 PM, EST, JANUARY 27
GOOD LUCK!