White House chef Olivia Paras and her arch nemesis, White House Sensitivity Director Peter Everett Sargeant, must work together to solve the double murder of one of the First Lady's assistants and the Chief of Staff-before they become the next victims of a merciless assassin with a secret agenda.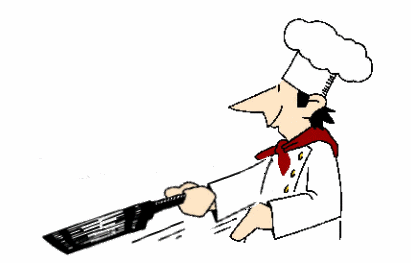 OTHER BOOKS IN THE WHITE HOUSE CHEF MYSTERY SERIES:
Introducing White House Assistant Chef Olivia Paras, who is rising-and sleuthing-to the top.
Includes recipes for a complete presidential menu!
Never let them see you sweat-that's White House Assistant Chef Olivia Paras's motto, which is pretty hard to honor in the most important kitchen in the world. She's hell-bent on earning her dream job, Executive Chef. There's just one thing: her nemesis is vying for it, too. Well, that and the fact that an elusive assassin wants to see her fry.
HAIL TO THE CHEF:
White House executive Chef Ollie Paras has a lot on her plate, what with holiday meals to map out, the First Lady's matchmaking plans to deflect, safety classes to take, and terrorist plots to avoid. Oh, and a senator's assistant has been begging Ollie to rig the countrywide gingerbread-man-decorating contest in favor of the senator's kids ...
Then a cautious, kindly electrician is electrocuted, and the First Lady's nephew doesn't show up for an important event when not twenty-four hours before he was happily cleaning shrimp with Ollie. Ollie suspects there's something going on that's fishier than shrimp cocktail. Now, she'll have to watch her back -- and find a killer unlikely to be pardoned ...
EGGSECUTIVE ORDER:
Chef Olivia Paras has too many eggs in one basket-and is feeling like a basket-case...


When NSA big shot Carl Minkus dies right after eating the dinner Olivia Paras's staff had prepared, all forks point to them. Now the Secret Service is picking apart the kitchen-and scrutinizing the staff's every move. The timing couldn't be worse with the White House Lawn Easter Egg Roll to prep for without access to a kitchen. Olivia must find the real culprit-before she cracks under pressure
.
With a new First Family, White House executive chef Olivia Paras can't afford to make any mistakes. But when a box of take-out chicken mysteriously shows up for the First Kids, she soon finds herself in a "no-wing" situation. After Olivia refuses to serve the chicken, the First Lady gives her the cold shoulder. But when it turns out to be poisoned poultry, Olivia realizes the kids are true targets.
AN EXCERPT FROM AFFAIRS OF STEAK:
Chapter 1
Peter Everett Sargeant and I walked east on H Street as fast as our short legs would carry us. Though the cold April day was overcast and damp, it wasn't the threat of sleet that kept us moving briskly on our trek through the heart of Washington, D.C. What spurred us on was our unspoken agreement. We both wanted to put this morning's task behind us as quickly as possible.
The First Lady intended to throw a lavish birthday party for Secretary of State Gerald Quinones. That was unusual enough, but having the executive chef—me—and the sensitivity director—Sargeant—visit potential venues together to choose the best site for the event was even stranger.
"How much farther, Ms. Paras?" Sargeant asked me. He knew the answer as well as I did, but he never missed the opportunity to throw a zinger my way. I knew this was his attempt to chastise me for suggesting we walk from one location to the next.
To finish reading this excerpt from AFFAIRS OF STEAK visit the Penguin website HERE.
THANKS TO KAYLEIGH AND THE GOOD FOLKS
AT BERKLEY AND PENGUIN, I HAVE ONE COPY
OF THIS WHITE HOUSE CHEF MYSTERY,
AFFAIRS OF STEAK,
TO GIVE AWAY

-

-U.S. RESIDENTS ONLY

--NO P. O. BOXES
---INCLUDE YOUR EMAIL ADDRESS
IN CASE YOU WIN!
--ALL COMMENTS

MUST BE SEPARATE

TO
COUNT AS MORE THAN ONE

!

HOW TO ENTER:
+1 ENTRY:
COMMENT ON WHAT YOU THOUGHT ABOUT WHAT YOU READ ABOVE ABOUT
AFFAIRS OF STEAK
THAT MADE YOU WANT TO WIN THIS BOOK, AND DON'T FORGET YOUR EMAIL ADDRESS
+1 MORE ENTRY:
BLOG AND/OR TWEET ABOUT THIS GIVEAWAY AND COME BACK HERE AND LEAVE ME YOUR LINK
+1 MORE ENTRY:
COMMENT ON SOMETHING YOU FIND INTERESTING AT JULIE HYZY'S WEBSITE
HERE
+1 MORE ENTRY:
COMMENT ON ONE WAY THAT YOU FOLLOW MY BLOG. IF YOU FOLLOW MORE THAN ONE WAY, YOU MAY COMMENT SEPARATELY TO RECEIVE EXTRA ENTRIES