Greenwich Village coffeehouse manager Clare Cosi is rolling with a popular new trend, until someone close to her is driven to kill...
The Village Blend's Muffin Muse coffee truck is all the rage. But a fatal hit-and-run and a shocking death at a food truck—catered wedding give Clare a clue that something bitter is brewing.
Then she opens a bag of imported coffee beans and finds ten pounds of rocks—the kind that will earn you a twenty-year jail sentence. Is her ex-husband and business partner smuggling Brazilian crack? Is her staff now in danger?
To clear up this murky brew, Clare must sweet-talk two federal agents, dupe a drug kingpin, stake out a Dragon Boat festival, and teach a cocky young undercover cop how to pull the perfect espresso—all while keeping herself and her baristas out of hot water.
Coffee. It can get a girl killed.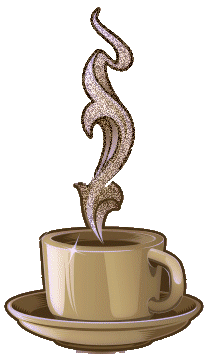 ABOUT THE AUTHOR:
Cleo Coyle is a resident of Queens, New York. Her Coffeehouse Mystery series is quite a unique hook, that includes recipes, coffee making tips, and fabulous historical facts.

Cleo Coyle is the pen name for Alice Alfonsi, who writes with her husband, Marc Cerasini. This popular married writing team was born and raised in Pittsburgh, met in New York City, and married in Las Vegas. Together they've authored a number of bestselling books. As Cleo Coyle, they write The Coffeehouse Mysteries. As Alice Kimberly, they write The Haunted Bookshop Mysteries.
Visit them at http://www.coffeehousemystery.com
Visit Cleo Coyle on Twitter
OTHER COFFEEHOUSE MYTERY BOOKS BY CLEO COLE:
GIVEAWAY
THANKS TO KAYLEIGH AND THE GOOD FOLKS

AT BERKLEY PRIME CRIME AND PENGUIN BOOKS,
I HAVE ONE COPY OF A BREW TO KILL,
TO GIVE AWAY TO A LUCKY READER

-

-U.S. RESIDENTS ONLY

--NO P. O. BOXES
---INCLUDE YOUR EMAIL ADDRESS
IN CASE YOU WIN!
--ALL COMMENTS

MUST BE SEPARATE

TO
COUNT AS MORE THAN ONE

!

HOW TO ENTER:
+1 ENTRY: COMMENT ON WHAT YOU READ ABOVE ABOUT A BREW TO KILL THAT MADE YOU WANT TO WIN THIS BOOK, AND DON'T FORGET YOUR EMAIL ADDRESS
+1 MORE ENTRY:
BLOG AND/OR TWEET ABOUT THIS GIVEAWAY AND COME BACK HERE AND LEAVE ME YOUR LINK
+1 MORE ENTRY:
COMMENT ON SOMETHING YOU FIND INTERESTING AT CLEO COYLE'S WEBSITE HERE
+1 MORE ENTRY:
COMMENT ON ONE WAY YOU FOLLOW MY BLOG. IF YOU FOLLOW MORE THAN ONE WAY, YOU CAN COMMENT SEPARATELY AND EACH WILL COUNT AS AN ENTRY
+1 MORE ENTRY:
COMMENT ON A CURRENT GIVEAWAY THAT YOU HAVE ENTERED ON MY BLOG. IF YOU ENTERED MORE THAN ONE, YOU MAY COMMENT SEPARATELY FOR EACH TO RECEIVE MORE ENTRIES