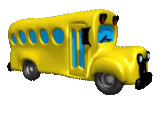 TOUR HAS ENDED!
A HINT OF WICKED
BLOG TOUR WINNERS
THE WINNERS ARE:

Luvdaylilies

BUSYBEE

Marie (#31)

Melly

Shauna

WINNERS HAVE BEEN EMAILED AND
HAVE UNTIL 6 PM, MONDAY, JUNE 8
TO RESPOND WITH NAME & ADDRESS
THANKS TO ANNA AND THE HACHETTE BOOK
GROUP AND TO ALL WHO ENTERED.
THIS WAS A GREAT TOUR AND I HOPE
ALL OF YOU ENJOYED THE TRIP!



CONGRATULATIONS TO ALL THE WINNERS!