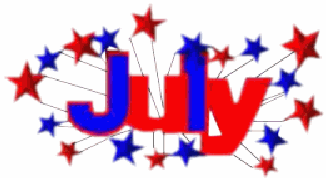 HAPPY BIRTHDAY, USA
JULY GIVEAWAY


ENDS JULY 31



THANKS TO ANNA AND THE
HACHETTE BOOK GROUP,
I HAVE A GIGANTIC JULY
GIVEAWAY FOR
13
LUCKY WINNERS!

12 PEOPLE WILL WIN
ONE OF THE SIX
FOLLOWING AUDIO BOOKS
AND ONE LUCKY WINNER WILL
WIN ALL SIX AUDIO BOOKS!


HOW TO ENTER:

WATCH DAILY FOR POSTS WITH THE "JULY

" SYMBOL ABOVE

THAT WILL APPEAR ABOUT EACH OF THESE BOOKS. YOU WILL BE ASKED TO PARTICIPATE IN A SCAVENGER HUNT OVER THE NEXT FEW WEEKS IN ORDER TO GET ALL SIX CLUES.
ONCE YOU HAVE THE CLUE, YOU WILL BE LED BACK TO THIS FIRST POST TO ENTER YOUR CLUES TO HAVE A CHANCE AT WINNING ALL 6 OF THESE AUDIO BOOKS!
YOU MUST FIND ALL SIX ITEMS ON THE SCAVENGER HUNT AND
POST EACH ONE SEPARATELY
IN ORDER TO WIN ANYTHING!

YES, ALL SIX CLUES MUST BE COMMENTED ON TO WIN!

BEFORE YOU BEGIN, BE SURE
YOU KNOW THE RULES!

--U.S. AND CANADIAN RESIDENTS ONLY
--NO P.O.BOXES, PLEASE
--YOUR EMAIL ADDRESS MUST
BE IN YOUR COMMENT

GOOD LUCK AND HAVE FUN!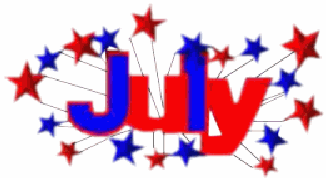 CLUE #1


COMMENT BELOW ABOUT WHICH OF THE
SIX AUDIO BOOKS YOU WOULD LIKE AND WHY.
YOU MUST MAKE A CHOICE AND CAN'T
SAY "ANYONE WOULD BE FINE".
BE SURE YOU LEAVE YOUR EMAIL
ADDRESS SO I CAN CONTACT YOU!



HAVE A HAPPY 4TH OF JULY!



GIVEAWAY ENDS
AT NOON, JULY 31