GIVEAWAY ENDED


BACK TO SCHOOL
FIVE BOOK GIVEAWAY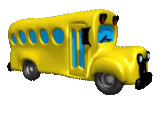 The end of summer is quite near and soon the kids
will be off to school. Hachette Book Group wants
to help me so my readers can celebrate our shared
love of learning/reading with a special giveaway
of 5 thought-inspiring books!
THANKS TO VALERIE AND THE
HACHETTE BOOK GROUP,
I HAVE FIVE SETS OF
"BACK TO SCHOOL"
PRIZE PACKS TO GIVE AWAY!
EACH SET CONTAINS THE
FOLLOWING FIVE BOOKS:
NurtureShock
Close Encounters of the Third-Grade Kind
In CHEAP We Trust
The Love Revolution
Six Pixels of Separation
^^^^^^^^^^^^^^^^^^^^^^^^^^^^^^^^^
ABOUT THE BOOKS