I know I said I would announce tomorrow on my birthday but I can't wait. This IS the real post. It has been checked and double checked. Thank you ALL so much for making this a huge success! I used Random.org Sequence Generator as it does not allow any number to show up twice.

DO YOU REMEMBER THE
WONDERFUL PEOPLE FROM


CSN STORES?!


CSN

Stores

sell everything from
fireplaces to

office furniture.


CSN Stores offers an incomparable selection, a trained service team and prices that won't be beat. From beds and desks to television mounts, they can furnish your entire home, business or school, and you can shop at all of their stores with one cart online!
REMEMBER THE BOOKCASE
THEY GAVE ME TO REVIEW?
45 MINUTES FROM LEFT TO RIGHT?
IT IS SUPER AND I LOVE IT!

REMEMBER????
CSN STORES GAVE ME A BOOKCASE
TO GIVE AWAY TO ONE OF

YOU

,
MY LOYAL FOLLOWERS!

DID YOU REMEMBER IT'S TODAY?
NOW ARE YOU EXCITED?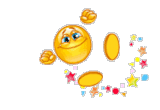 Here is the bookcase that CSN Stores is
letting me give away to one lucky follower!
It is a Mylex 42340-Four Shelf Bookcase and
and comes in Oak or Black.
The Mylex Four-Shelf Bookcase is a great way to
store your books, CDs, DVDs or other items without
having to sacrifice style for function. Featuring a
sleek oak finish, this bookcase has four shelves to
accommodate your storage needs.
Perfect for
use in the home or office!
Features:
Finish: Oak or Black
4 shelves
Protective Kick Plate
Minimal Assembly
Overall dimensions: 47"H x 24"W x 9" D
ONE LAST SURPRISE--
IN CASE YOU FORGOT

JUST IN CASE YOU DON'T HAVE ENOUGH TO

PUT IN THESE BOOK CASES, THE WINNER
WILL ALSO RECEIVE A BOX FROM "BINGO'S
BOOK BIN" OF 10 BOOKS, NEW OR ARCS, BUT
NEVER READ!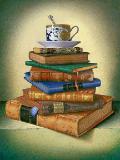 ARE YOU FEELING LUCKY TODAY?

WHO DO YOU THINK WILL WIN?

IS IT YOU?


OK...NO MORE WAITING!

IN MY BIGGEST GIVEAWAY
SINCE I BEGAN BLOGGING
NINE MONTHS AGO....
WITH OVER 500 COMMENTS...


THE WINNER HAS BEEN NOTIFIED
BY EMAIL AND HAS UNTIL
NOON,

EST

ON MONDAY,
SEPTEMBER 28 TO REPLY...

AND THE WINNER IS...



NUMBER 317




Debbie





CONGRATULATIONS!


THANKS TO CSN AND ALL
YOU WONDERFUL BLOGGERS
FOR MAKING THIS THE BEST
RESPONSE TO A GIVEAWAY EVER

GEE, WHAT IF SOMEONE GAVE


ME A COMPUTER TO GIVE AWAY NEXT?




HOW MANY MIGHT ENTER???




OR A CAR?

STAY TUNED!