GIVEAWAY ENDED

ROLE OF A LIFETIME
BY JAMES BROWN,

NATHAN WHITAKER,
TONY DUNGY

ABOUT THE BOOK:
We live in a world that all too often operates under the overriding template of self-promotion, embracing a "hooray for me" attitude, and which measures success in increasingly small time frames dotted with markers of temporal value.
Millions of viewers know James Brown as a sports commentator and former athlete. With ROLE OF A LIFETIME, James reveals a different side of his character. Brown rose from a middle-class home to earn a scholarship to Harvard and a chance at a professional sports career before moving on to broadcast journalism. Part memoir and part self-help, this book draws on James's lessons from his faith and life experiences to guide readers to find fulfillment and significance. He offers values and encouragement to others of all generations, assisting them in their search for meaning in navigating a world that increasingly promotes transient values, if any at all. His message that shortcuts and gimmicks are counterproductive to a person's success provides hope that there is a God who cares about them and their futures.
JAMES BROWN
James Brown, serves as host for the CBS Television Network's NFL pre-game show, THE NFL TODAY, along with analysts Dan Marino, Shannon Sharpe, Boomer Esiason, Charley Casserly and Bill Cowher. He hosted the Network's Super Bowl pre-game show in 2007 for its coverage of Super Bowl XLI in Miami. Brown also serves as host of INSIDE THE NFL on Showtime alongside Phil Simms, Cris Collinsworth and Warren Sapp.


James is a co-founder and principal of the Brown Technology Group, a certified minority owned and operated information technology company, and is a founding partner of the Washington Nationals.


He is paired up with AARP as their Community Ambassador to educate Americans on the importance of community service and to encourage them to make a difference by living life to the fullest.


Throughout his career James has earned numerous awards, including three Emmy Awards for Outstanding Studio Host for THE NFL TODAY (2007) and FOX NFL Sunday (1998, 1999). He was the 2002 recipient of the International Black Broadcasters Association's Broadcasting Excellence Award and was chosen as 1999 Sportscaster of the Year (Studio Host) by the American Sportscaster Association. Brown was also awarded the Golden Mike Award (1998) by the Black Broadcasters Alliance, two NATAS Emmys (DC chapter) including the Glenn Brenner Award for excellence in sportscasting (1998), and the Quarterback Club of Washington's Sportscaster of the Year Award (1996). In 2005, he was honored with the Director's Award for Broadcasting from The 100 Black Men of America and the Greater Washington Urban League's Sam Lacy Award 2005. Brown received the first annual Pat Summerall Award in 2006, at Super Bowl XL in Detroit, and in 2007 Maxwell Football Club's Excellence in Broadcasting Award and the Dallas All Sports Association Award for Excellence in Sports Journalism.

No stranger to charitable efforts, JB hosts the Players' Gala, featuring "The JB Awards" where NFL players are honored for their outstanding community service. The event raises $1M annually for Special Olympics DC. He has also worked on behalf of Darrell Green's Youth Life Foundation, the Neimann Pick Disease Foundation and the Marrow Foundation, among numerous other charities and foundations.


Brown served as host of "FOX NFL Sunday" for 12 years prior to returning to CBS Sports. He joined FOX Sports in June 1994 after a decade with CBS Sports. Brown hosted "Hang Time with James Brown", on Sporting News Radio. For over a decade, he was a reporter/correspondent for HBO's "Real Sports with Bryant Gumbel" and a boxing host for some of the biggest championship boxing matches in history for HBO pay-per-view.


Brown first joined CBS Sports in 1984 where he served as play-by-play announcer for the the network's NFL and college basketball coverage as well as reporter for the NBA Finals. He also was host of an afternoon show, the 1992 Winter Olympics in Albertville, France and the 1994 Winter Olympics in Lillehammer, Norway. While at CBS he was also co-host of "CBS Sports Saturday/Sunday," a weekend anthology series.


His sportscasting career began in Washington, DC as play-by-play announcer for the NBA Washington Bullets (now known as the Wizards) for Home Team Sports. Early in his career, he hosted a mid-day program on WTEM, an all-sports radio station, co-hosted two weekly Washington-area sports programs, was sports anchor for WUSA-TV for six years, and hosted "James Brown's Pro Football Preview" for SportsFan Radio.


Brown graduated from Harvard with a degree in American Government. A standout on the basketball court, he received All-Ivy League honors in his last three seasons at Harvard University and captained the team in his senior year. He was selected as a fourth-round draft pick by the NBA's Atlanta Hawks and a seventh-round pick by the Denver Nuggets. In 1996, Brown was inducted into the Harvard Hall of Fame.


He resides with his wife Dorothy in Maryland. JB's daughter Katrina and her husband John have a daughter, Kaela.
NATHAN WHITAKER


Nathan Whitaker is the coauthor of three
New York Times
bestsellers, including
Quiet Strength
, which reached #1 and is one of the bestselling sports-related titles in history. A two-sport athlete at Duke University, Nathan also holds postgraduate degrees from Harvard Law School and the University of Florida. He lives with his wife and two daughters in Florida.



TONY DUNGY

Tony Dungy led the Indianapolis Colts to Super Bowl victory on February 4, 2007, the first such win for an African American coach. Dungy had taken eight of his previous ten teams to the playoffs. With this victory, he joined Mike Ditka and Tom Flores as the only individuals to win the Super Bowl as a player and head coach.

Dungy joined the Colts in 2002 after serving as the most successful head coach in Tampa Bay history. He has also held assistant coaching positions with the University of Minnesota, Pittsburgh Steelers, Kansas City Chiefs, and Minnesota Vikings. Before becoming a coach, Dungy played three seasons in the NFL.

Dungy has been involved in a wide variety of charitable organizations, including the Fellowship of Christian Athletes, Athletes in Action, Mentors for Life, Big Brothers Big Sisters, Boys & Girls Clubs, the Prison Crusade Ministry, and All Pro Dad. He also works with Basket of Hope, the Black Coaches Association National Convention, Indiana Black Expo, the United Way of Central Indiana, and the American Diabetes Association.

He and his wife, Lauren, are the parents of six children: daughters, Tiara and Jade, and sons, Eric, Jordan, and Justin, and the late James Dungy.

GIVEAWAY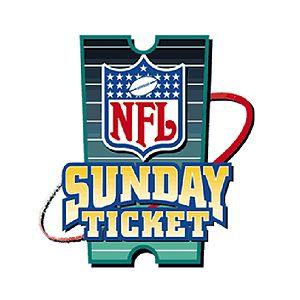 THANKS TO ANNA AND THE
HACHETTE BOOK GROUP, I HAVE
FIVE COPIES OF THIS BOOK TO
GIVE AWAY. HERE IS WHAT YOU

NEED TO DO TO WIN A COPY!

RULES:



---U.S. AND CANADIAN RESIDENTS ONLY
---NO P. O. BOXES
---INCLUDE YOUR EMAIL ADDRESS
IN CASE YOU WIN!
---ALL COMMENTS MUST BE SEPARATE TO
COUNT AS MORE THAN ONE!



HOW TO ENTER:

+1 ENTRY: COMMENT ON SOMETHING YOU FOUND OUT ABOUT JAMES BROWN AFTER READING ABOUT HIM ABOVE
+1 MORE ENTRY: IF YOU BLOG OR TWEET ABOUT THIS GIVEAWAY, LEAVE A LINK I CAN FOLLOW
+1 MORE ENTRY: TELL IF YOU FOLLOW A CERTAIN FOOTBALL TEAM AND IF SO, WHICH ONE!
ALL ENTRIES ARE DUE BY
6 PM, EST, OCTOBER 10
GOOD LUCK TO ALL!