GIVEAWAY ENDED


THE MURDER OF
KING TUT
BY
JAMES PATTERSON
AND MARTIN DUGARD







ABOUT THE BOOK:
A secret buried for centuries
Thrust onto Egypt's most powerful throne at the age of nine, King Tut's reign was fiercely debated from the outset. Behind the palace's veil of prosperity, bitter rivalries and jealousy flourished among the Boy King's most trusted advisors, and after only nine years, King Tut suddenly perished, his name purged from Egyptian history. To this day, his death remains shrouded in controversy.
The keys to an unsolved mystery
Enchanted by the ruler's tragic story and hoping to unlock the answers to the 3,000 year-old mystery, Howard Carter made it his life's mission to uncover the Pharaoh's hidden tomb. He began his search in 1907, but encountered countless setbacks and dead-ends before he finally, uncovered the long-lost crypt.
The clues point to murder
Now, in
The Murder of King Tut
, James Patterson and Martin Dugard dig through stacks of evidence--X-rays, Carter's files, forensic clues, and stories told through the ages--to arrive at their own account of King Tut's life and death. The result is an exhilarating true crime tale of intrigue, passion, and betrayal that casts fresh light on the oldest mystery of all.
James Patterson

published his first thriller in 1976 and since then has become one of the best-known and bestselling writers of all time, with more than 140 million copies of his books sold worldwide. He is the author of the two most popular detective series of the past decade, featuring Alex Cross and the Women's Murder Club, and he has written numerous other #1 bestsellers. He lives in Florida.


Martin Dugard is the
New York Times
bestselling author of such nonfiction titles as
Chasing Lance
,
The Last Voyage of Columbus
,
Farther Than Any Man
,
Knockdown
, and
Into Africa
. He has written for
Esquire, Outside, Sports Illustrated
, and
GQ.
Dugard lives in Orange County, CA, with his wife and three sons.
THE GIVEAWAY
THANKS TO MIRIAM AND THE


HACHETTE BOOK GROUP, I


AM ONCE AGAIN ABLE TO READ
AND GIVEAWAY MY FAVORITE
AUTHOR'S NEWEST BOOK DUE
OUT SEPTEMBER 28!



I HAVE 5 COPIES TO GIVE AWAY!





HERE ARE THE RULES:





U.S. AND CANADIAN RESIDENTS ONLY


NO P. O. BOXES, PLEASE
INCLUDE EMAIL ADDRESS IN COMMENT

ALL ENTRIES/COMMENTS
MUST BE SEPARATE
IN ORDER TO COUNT AS
MORE THAN ONE ENTRY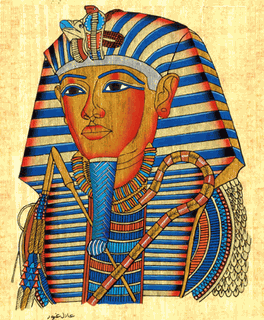 HOW TO ENTER:
+1 ENTRY: COMMENT ONCE TELLING IF YOU HAVE READ ANY OF JAMES PATTERSON'S NON-FICTION BOOKS AND IF SO WHAT
+1 MORE ENTRY: TELL ME IF YOU ARE A GOOGLE FRIEND CONNECT FOLLOWER IN MY LEFT HAND COLUMN, OR BECOME ONE (WAITING FOR # 400 SO THEY CAN BE A BIG PRIZE WINNER!
+1 MORE ENTRY: BLOG OR TWEET ABOUT THIS GIVEAWAY AND LEAVE A LINK I CAN FOLLOW IN THE ENTRY
+1 MORE ENTRY: WATCH FOR MY REVIEW THIS WEEK AND COME BACK AND TELL ME SOMETHING YOU LEARNED FROM IT OR THOUGHT WAS INTERESTING, OR MAYBE NOT SO INTERESTING


+3 MORE ENTRIES:

THIS IS AN HONOR SYSTEM ENTRY!!!

TRY WRITING YOUR NAME USING THIS EGYPTIAN-LIKE ALPHABET...OR GET UP OFF YOUR CHAIR AND "WALK LIKE AN EGYPTIAN". THEN TELL ME WHAT YOU THOUGHT ABOUT WHAT YOU JUST DID...COME ON, IT TAKES A SENSE OF HUMOR AND I KNOW YOU CAN DO IT!