GIVEAWAY ENDED


TRUE BLUE
BY DAVID BALDACCI

ABOUT THE BOOK:
A mysterious high-profile homicide in the nation's capital collides with the dark side of national security in David Baldacci's new, heart-stopping thriller.
TRUE BLUE


Mason "Mace" Perry was a firebrand cop on the D.C. police force until she was kidnapped and framed for a crime. She lost everything-her badge, her career, her freedom-and spent two years in prison. Now she's back on the outside and focused on one mission: to be a cop once more. Her only shot to be a true blue again is to solve a major case on her own, and prove she has the right to wear the uniform. But even with her police chief sister on her side, she has to work in the shadows: A vindictive U.S. attorney is looking for any reason to send Mace back behind bars. Then Roy Kingman enters her life.
Roy is a young lawyer who aided the poor until he took a high-paying job at a law firm in Washington. Mace and Roy meet after he discovers the dead body of a female partner at the firm. As they investigate the death, they start uncovering surprising secrets from both the private and public world of the nation's capital.
Soon, what began as a fairly routine homicide takes a terrifying and unexpected turn-into something complex, diabolical, and possibly lethal.
David Baldacci was born in Virginia, in 1960, where he currently resides. He received a Bachelor of Arts in political science from Virginia Commonwealth University and a law degree from the University of Virginia. Mr. Baldacci practiced law for nine years in Washington, D.C., as both a trial and corporate attorney.
David Baldacci has published seventeen novels: Absolute Power, Total Control, The Winner, The Simple Truth, Saving Faith, Wish You Well, Last Man Standing, The Christmas Train, Split Second, Hour Game, The Camel Club, The Collectors, Simple Genius, Stone Cold, and The Whole Truth; and in his young adult series, Freddy and the French Fries: Fries Alive! and Freddy and the French Fries: The Adventures of Silas Finklebean. He has also published a novella for the Dutch entitled Office Hours written for Holland's Year 2000 "Month of the Thriller." Baldacci authored a short story, "The Mighty Johns," as part of a mystery anthology published in 2002.
His works have been in numerous worldwide magazines, newspapers, journals, and publications. Baldacci has authored seven original screenplays. His books have been translated into more than 45 languages and sold in more than 80 countries. All of his books have been national and international bestsellers. Over 60 million copies of Mr. Baldacci's books are in print worldwide.
Castle Rock Entertainment made Absolute Power (Warner Books/Grand Central Publishing, 1996) into a major motion picture starring Clint Eastwood and Gene Hackman. The novel Absolute Power won Britain's W. H. Smith's Thumping Good Read award for fiction in 1997, and was nominated for a literary award in Italy. Absolute Power was selected for People Magazine's "Page Turner of the Week." Absolute Power won the 1996 Gold Medal Award for Best Mystery/Thriller from the Southern Writers Guild.
The paperback version of Total Control (Warner/Grand Central, 1996) was a best-selling favorite of the traveling public for over a year. Total Control won the 1997 Gold Medal Award for Best Mystery/Thriller from the Southern Writers Guild.
The Winner

's (Warner/Grand Central, 1997) sales topped those of Baldacci's first two novels, no doubt aided by revealing in the novel how to fix the lottery and win a hundred million dollars!
The Winner
received a starred review in

Publishers.
GIVEAWAY

WANT TO WIN THIS BOOK?

THANKS TO MIRIAM AND THE
HACHETTE BOOK GROUP, I HAVE
5 COPIES OF THIS FABULOUS BOOK
TO GIVE AWAY. HERE IS WHAT YOU
NEED TO DO TO WIN A COPY!
RULES:



--U.S. AND CANADIAN RESIDENTS ONLY
--NO P. O. BOXES
---INCLUDE YOUR EMAIL ADDRESS
IN CASE YOU WIN!
--ALL COMMENTS

MUST BE SEPARATE

TO
COUNT AS MORE THAN ONE!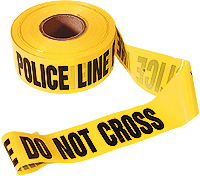 HOW TO ENTER:
+1 MORE ENTRY:
COMMENT ON ANY OF THOSE BOOKS THAT YOU HAVE READ BY DAVID BALDACCI. IF YOU HAVEN'T READ ANY, TELL ME ONE YOU

THINK

SOUNDS INTERESTING TO YOU JUST FROM THE TITLE
+1 MORE ENTRY:

IF YOU BLOG OR TWEET ABOUT THIS GIVEAWAY, LEAVE A LINK I CAN FOLLOW
ALL ENTRIES ARE DUE BY

6 PM, EST, OCTOBER 28