PREVIEW:


MY FIRST
BINGLE

BELLS

BOOK

CHOICE
GIVEAWAY ENDED


MERRY, MERRY GHOST
BY CAROLYN HART


ABOUT THE BOOK:

Being dead can't put a damper on spirited, holiday-loving Bailey Ruth Raeburn.
Christmas is a time for family and giving, and a wealthy woman in Adelaide, Oklahoma, is about to embrace both. Discovering that she has a young grandson, the dowager decides to change her will to leave the bulk of her fortune to the young boy—an alteration that stuns the rest of her family. But a scrooge of a determined heir makes sure she never signs the new document. When she is found dead, it's up to that irrepressible spirit Bailey Ruth, on assignment from Wiggins and Heaven's Department of Good Intentions, to protect a little boy, foil a murderer, and save Christmas.
There's only one teeny hitch: how can Bailey Ruth figure out which family member was desperate enough to kill when everyone has a motive?
Merry, Merry Ghost by Agatha, Anthony, and Macavity Award winner Carolyn Hart, is the spirited second appearance of spectral sleuth, Bailey Ruth Raeburn, who would never let a little thing like being dead keep her from enjoying the Yuletide holiday or solving a dastardly crime. The light and funny follow up to Hart's critically acclaimed Ghost At Work—which Publishers Weekly named One of the Best Books of 2008—Merry, Merry Ghost is a true Christmas treat, and Bailey Ruth is a most welcome addition to Carolyn Hart's coterie of beloved series protagonists, joining septuagenarian sleuth "Henrie O" Collins and the Darlings of "Death on Demand" fame.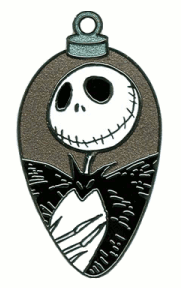 ABOUT THE AUTHOR:
Carolyn Hart writes the Death on Demand series set in a mystery bookstore on a South Carolina sea island, the Henrie O series featuring retired newspaperwoman Henrietta O'Dwyer Collins, and will soon launch the Bailey Ruth Raeburn series with an impetuous redheaded ghost as the sleuth.
Her newest title is Death Walked In (March 25, 2008),18th in the Death on Demand series and her 39th novel. Annie and Max Darling are restoring an antebellum mansion. A million-dollar theft of rare gold coins and a murder occur nearby. Both crimes seem linked to their home. Annie discovers the secret of Franklin House but death walks in.
Ghost at Work, 1st in the new Bailey Ruth Raeburn series, was published in October 2007. Bailey Ruth returns to help someone in trouble. She moves a body, investigates a murder, saves a marriage, prevents a suicide, and—in a fiery finale—rescues a child who knows too much.
Letter from Home, a WWII novel set on the home front, received the Agatha Award for Best Mystery of 2003. It was nominated for a Pulitzer Prize by the Oklahoma Center for Poets and Writers. Thirteen-year-old Gretchen Gilman is working for the small-town newspaper during the hot summer of 1944. Murder occurs on the street where she lives, forever changing her life and the lives of those involved.
Hart was one of 10 mystery authors featured at the National Book Festival on the Mall in Washington, DC, in 2003 for Letter from Home and again in 2007 for Set Sail for Murder, 7th in the Henrie O series. In Set Sail for Murder (new in paperback March 2008), Henrie O joins a troubled family on a Baltic cruise and death is an unwelcome passenger.
Hart has been nominated 9 times for the Agatha Award for Best Novel and has won 3 times. In 2007 she received the Lifetime Achievement Award at Malice Domestic. She will be the International Guest of Honor at Bloody Words in Toronto on June 6–8, 2008.
Hart is a native of Oklahoma City, a journalism graduate of the University of Oklahoma, and a former president of Sisters in Crime. She is also a member of Authors Guild, Mystery Writers of America, the International Association of Crime Writers, and American Crime Writers League.


THANKS TO SHAWN AT HARPER COLLINS
I HAVE FIVE COPIES OF THIS
ENCHANTING BOOK TO GIVE AWAY.

U.S. Residents only
No P. O. Boxes, Please
Include your email address for contact
Be sure each ENTRY is a separate comment!
HOW TO ENTER:
+1 ENTRY:

GO TO THE HARPER COLLINS WEBSITE ABOUT THE AUTHORS HERE AND FIND THE SECTION CALLED "FUN STUFF" AND TELL ABOUT ONE FUN THING YOU LEARNED ABOUT AUTHOR CAROLYN HART THERE.
+1 MORE ENTRY:

BLOG OR TWEET ABOUT THIS GIVEAWAY AND COME BACK HERE AND LEAVE A LINK
GIVEAWAY ENDS AT
6 PM, EST, NOVEMBER 13



GOOD LUCK!