TOO TOO MANY TUTUS
by SUZANNE DAVIS MARION
illustrated by Marj Hales

ABOUT THE BOOK:
Christina has a problem. Her ballet class is coming up, and she must decide which one of her many tutus to wear. She lays them all carefully on her bed to help her decide. The decision is difficult, because the colors are each so vibrant and lovely. She imagines herself inspired to dance in a unique and special way in each tutu, with each color evoking its own particular imagery. In her blue tutu she could dance by the sea, with the birds and fishes joining in. In her green tutu she could do a forest dance among the trees, and in the meadows. Her orange tutu creates images of a joyous dance in the firelight at sunset. There are other colors too, each suggesting its own special mood. At last sh
e
receives some wise counsel in solving her dilemma, and helping her to make the correct choice.
ABOUT THE AUTHOR:
Author Suzanne Davis Marion grew up in Tucson, Arizona, and has lived in Houston, Texas for many years. She is a singer, pianist, and composer. Several years ago she established Lullabies by Suzanne (www.lullabiesbysuzanne.com), offering personalized lullabies and play songs for babies and children. She enjoys performing with other musicians on a regular basis. She and her husband Stuart enjoy visits with their three sons and daughters-in-law, and their seven grandchildren. The latter provide endless inspiration for stories. Houston artist



ABOUT THE ILLUSTRATOR:
Marj Hales is originally from North Dakota. She received a Master of Fine Arts degree in painting from the University of Oklahoma. Happy watercolors of bright florals and whimsical animals are among her favorite subjects, reflecting an inner joy that she hopes to communicate to others.
REVIEW:
This is a precious story of a little girl who is in a quandary trying to decide which tutu to wear as she prepares to go to dance class. She asks her mother who says ask your father and he tells her she must decide. Her brother gives her a good idea to spread them all out on her bed and look them over to decide. She does and as she tries on each one in a different color she imagines the dance that will go well with that color. Finally, she tells her mother again what all she did but still can't decide because she likes all the colors. Her mother reminds her that white has all the colors and so if she wears that, all the colors will go with it.

Although stated this is for the 9-12 year old group, I believe that it is better suited to younger children from about ages 4-7. The use of teaching colors would benefit them and the simple story line will keep their attention as they anxiously wait to see what color she chooses. Very sweet story and would make a great read aloud or read on own story.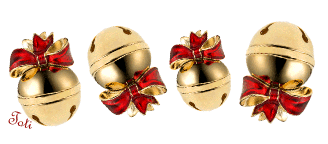 BINGLE BELLS BUNDLE #1
GIVEAWAY:
RULES:



--U.S. RESIDENTS ONLY
(MONEY IS TIGHT, SORRY)
--NO P. O. BOXES, PLEASE
--EMAIL ADDRESS MUST BE IN YOUR ENTRY
--ALL COMMENTS MUST BE SEPARATE TO COUNT



HOW TO ENTER:




+1 ENTRY:

COMMENT ON WHETHER OR NOT YOU EVER TOOK DANCE LESSONS OR WANTED TO OR NOT! TELL WHAT KIND IF YOU DID. GO BACK

TO THE ORIGINAL POST

TO ANSWER AND COMMENT




+1 MORE ENTRY:

WATCH FOR MY AUTHOR INTERVIEW A LITTLE LATER AND THEN GO BACK AND ANSWER A QUESTION FOR ANOTHER ENTRY!




ALL ENTRIES ARE DUE FOR THIS
FIRST BUNDLE AT
6 PM, EST, ON
NOVEMBER 16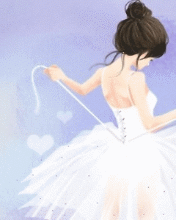 GOOD LUCK TO ALL!


REMEMBER!


COMMENTS HERE DO NOT COUNT


COVERS HERE WILL TAKE YOU TO
THAT BOOK'S POST FOR QUESTIONS
TO ANSWER BY GOING BACK TO THE


MAIN ENTRY





GO BACK TO THE MAIN POST WITH
ALL THREE BOOKS THERE TO
RECORD ANSWERS AND COMMENTS
THAT COUNT AS ENTRIES TO WIN