BY CHRIS DUDLEY AND
CHRIS LOVE-DUDLEY
ILLUSTRATED BY KARL EDWARDS

CHRIS DREAMS
BIG
is a triumphant story of a boy who overcomes adversity.

Chris loved being a kid and dreaming of one day playing professional basketball! Life was good, but one day Chris realized he was facing the biggest challenge of his life, being diagnosed with diabetes. Chris Dreams Big is the triumphant story of a boy who overcomes adversity. He learns he is not the only person facing challenges, and that many others have lived out their dreams by facing those challenges.
His life is forever changed when he realizes that challenges do not always have to keep you from doing the things you love.
CHRIS DUDLEY
If you followed professional basketball during any of Chris Dudley's 16 seasons in the NBA, you'll remember him as one of the best rebounders and shot blockers in the league. What you may not know was Chris was the first Type 1 diabetic to play professional basketball. He is sending his message of perseverance and passion directly to kids in his new children's book, Chris Dreams Big, co-authored with his wife, Chris Love-Dudley. By raising awareness of diabetes, he also shows kids with challenges that anything is possible! Dream Big!
Chris Dudley's NBA career included stints with the Cleveland Cavaliers, New Jersey Nets, Phoenix Suns, Portland Trail Blazers as well as the New York Knicks. Following his retirement from pro sports, Chris founded the Chris Dudley Foundation, dedicated to educating and empowering kids with diabetes to live active and successful lives. In recognition of his significant contributions both to the league and through his foundation, Chris received the NBA's J. Walter Kennedy Citizenship Award in 1996 and USA Today's Most Caring Athlete Award in 1997. Chris is a graduate of Yale University, receiving a Bachelor of Arts degree in economics and political science in 1987. He lives in Lake Oswego, Oregon with his wife, Chris, and their three children. Further information about the foundation and its activities may be found at www.chrisdudley.org.
CHRIS LOVE-DUDLEY
Chris Love-Dudley, wife of Chris Dudley, and co-author of CHRIS DREAMS BIG, is also the co-founder of the Chris Dudley Foundation. She has been passionate about her work with the foundation since its inception in 193. She has been instrumental in creating many programs designed to empower children living with diabetes. Besides all this, and being the devoted wife of Chris Dudley, she is also the mother of their three children.
ABOUT THE ILLUSTRATOR:
KARL EDWARDS



Karl Edwards has illustrated numerous books since he began freelancing in 1980. CHRIS DREAMS BIG was a special project for Karl since he has diabetes. He is currently preparing to acquire his MFA in Painting. He lives in Portland, Oregon, where he enjoys long bike rides with his wife, Erica.



REVIEW:



How very appropriate to have this book out now as November is National Diabetes Awareness Month. I am a retired reading teacher and I can tell you for a fact that this is a wonderful book! My students, especially the boys, would have flocked to it. It has just enough information about diabetes not to turn them off to it and enough sports to keep their interest a lot! The use of how big is your hand from Chris, and the shoe, etc...that's great to get the reader interacting physically even with the book. Obviously, both the Dudleys know kids and what they like as this book is so wonderful. It is especially good as it makes children aware of others with special needs without making it seem scary or "weird" (I also taught middle school so you know what that means). I think the way the book simply explained how Chris over came his fear and met the challenges was inspiring to me as an adult. I have no doubt that parents will also read this book and immediately know that their child who perhaps has diabetes or has friends with it, will benefit and enjoy the book. The book entertains, instructs, involves, and has a great message for everyone. We are all different in some way and we must learn to accept those differences. Highly recommend this book! If you don't win it in the giveaway, go buy it!



DON'T FORGET
..November is National Diabetes Month!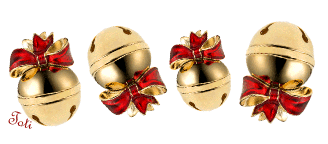 BINGLE BELLS BUNDLE #1

GIVEAWAY
THANK YOU TO NANCY AND THE SAYLES

ORGANIZATION FOR HELPING TO

SPONSOR THIS BOOK GIVEAWAY.

THE COPY IN THE BUNDLE IS

AUTOGRAPHED BY BOTH AUTHORS!
RULES:

--U.S. RESIDENTS ONLY
(MONEY IS TIGHT, SORRY)
--NO P.O. BOXES, PLEASE
--EMAIL ADDRESS MUST BE IN YOUR ENTRY
--ALL COMMENTS MUST BE SEPARATE TO COUNT



HOW TO ENTER:

+1 ENTRY:
GO TO THE CHRIS DUDLEY WEBSITE HERE

AND LOOK AROUND AT ALL THE WONDERFUL INFORMATION AND THINGS TO DO. COME BACK AND COMMENT ON ONE THING YOU FOUND OUT ABOUT WHILE AT THE WEBSITE.
BE SURE AND GO
TO THE ORIGINAL POST
TO ANSWER AND COMMENT.
+1 ENTRY:
COMMENT IF YOU HAVE ENTERED ONE OTHER GIVEAWAY ON MY SITE AND TELL ME WHICH ONE. BE SURE YOU GO TO THE ORIGINAL POST TO ANSWER!
REMEMBER!


COMMENTS HERE DO NOT COUNT

COVERS HERE WILL TAKE YOU TO
THAT BOOK'S POST FOR QUESTIONS
TO ANSWER BY GOING BACK TO THE


MAIN ENTRY





GO BACK TO THE MAIN POST WITH
ALL THREE BOOKS THERE TO
RECORD ANSWERS AND COMMENTS
THAT COUNT AS ENTRIES TO WIN