GIVEAWAY ENDED


GERTRUDA'S OATH
A CHILD, A PROMISE, AND A HEROIC
ESCAPE DURING WORLD WAR II

BY RAM OREN


Translated by
Barbara Harshov


ABOUT THE BOOK:
Trapped in the horrors of World War II, a woman and a child embark on a journey of survival in this page-turning true story that recalls the power and the poignancy of Schindler's List.


Michael Stolowitzky, the only son of a wealthy Jewish family in Poland, was just three years old when war broke out and the family lost everything. His father, desperate to settle his business affairs, travels to France, leaving Michael in the care of his mother and Gertruda Bablinska, a Catholic nanny devoted to the family. When Michael's mother has a stroke, Gertruda promises the dying woman that she will make her way to Palestine and raise him as her own son.


Written with the invaluable assistance of Michael, now seventy-two and living in New York City, GERTRUDA'S OATH re-creates Michael and Gertruda's amazing journey. Gripping vignettes bring to life the people who helped ensure their survival, including SS officer Karl Rink, who made it his mission to save Jews after his own Jewish wife was murdered; Rink's daughter, Helga, who escaped to a kibbutz, where she lived until her recent death; and the Jewish physician Dr. Berman, who aided Michael and Gertruda through the worst of times.


GERTRUDA'S OATH is a story of extraordinary courage and moral strength in the face of horrific events. Like
Schindler's List
, it transcends history and religion to reveal the compassion and hope that miraculously thrives in a world immersed in war without end.
ABOUT THE AUTHOR:
RAM OREN is known as the John Grisham of Israel. Formerly a lawyer and journalist, he founded the Keshet publishing company and has written more than sixteen runaway bestsellers. GERTRUDA'S OATH is Oren's first English translation sold in the United States. He lives in Israel.
READER'S GUIDE/FOR BOOK CLUBS:


1. Gertruda risked her life every day of the war to keep Michael safe. Where did this dedication stem from? Have you ever felt such a connection in your own life? Can you identify with her motivation?
2. When Karl Rink joined the SS party, he said he did so because of the salary and his belief that Hitler would change Germany for the good. Are these reasons justifiable? Knowing their beliefs and tenets, how was he able to remain loyal both to his Jewish wife and daughter and to the party?
3. Helga loses her mother and has to move to a kibbutz to keep safe. She never mentions her father's job to anyone for years to come. Put yourself in Helga's position: How would you react if your father joined the SS party? Would you have gone to Israel alone?
4. Emil had a wonderful job with the Stolowitzky family that provided him with all he needed–a warm home, meals, a salary, and respect from his employer, who treated him like family. What do you think made Emil turn on the Stolowitzkys when they fled Warsaw? Was it a side effect of the war, or was he simply always greedy?
5. Why do you think Jacob married Anna? Was he in love with her? Did he do it only to save himself from the war? Why do you think he gave up on his wife and son so soon?
6. Dr. Berman came to Gertruda and Michael's aid on many occasions. What would life have been like for Gertruda and Michael without him? Would they have survived? What are some of the ways they repaid him?
7. After remaining ambivalent about their cruel policies for too long, Karl Rink gathers the courage to save as many Jews as possible while filling his orders for the Nazi party. Without Rink, Gertruda and Michael would not have survived. Discuss the moment when their paths finally cross in Vilna. What are some of the ways Karl Rink resembles Oskar Schindler?
8. After being left at the altar, Gertruda decides to focus on raising Michael and give up on the idea of marriage, until she meets John Grauel. After all these years, what was it about him that made Gertruda change her mind? Describe what you felt when Grauel explains to her why he's not interested in her romantically.
9. Discuss what you felt when you read of the journey on the Exodus. How do you think the passengers managed the conditions and the refusal of the British government to let them dock in Haifa? After all they had been through, how were they able to keep strength and hope, even singing the national anthem, "Hatikva," in the face of defeat?
10. So many people lost their fortunes in the war. When the Swiss banks were unable to recover most of Michael's inheritance, which he was counting on to give a good life back to Gertruda, what did you think of his decision to give some to Anna? Would you have done the same?
11. World War II exemplified the worst of humanity. At the same time, through the story of Gertruda and Michael, we see the beautiful eternal bond and devotion of one woman to a young boy. Discuss the paradox of these two realities. How can the best of people arise in a time of such evil? Even though the horrors of war are devastating, what are some of the most uplifting moments in the book?
12. We have all heard stories of people like Gertruda who risked their own lives to save Jews during the war. If more people had stood up and acted in this way, do you believe the outcome of the war would have been any different? What do you think motivates these heroes to behave this way and others not?
13. What do you think is the true meaning of the word "hero"? Can Michael, Gertruda, Karl Rink, and Dr. Berman each be described as heroes? How so? Who do you think is the real hero of the book?
GIVEAWAY
THANKS TO JENNIFER AND MY FRIENDS
AT DOUBLEDAY/RANDOM HOUSE PUBLISHING,
I HAVE ONE COPY OF THIS
AMAZING BOOK TO GIVE AWAY

RULES:
--U.S. RESIDENTS ONLY
--NO P. O. BOXES, PLEASE
--YOU MUST PUT YOUR EMAIL ADDRESS
IN
YOUR COMMENT OR IT WON'T COUNT
--ALL COMMENTS MUST BE ENTERED
SEPARATELY TO COUNT CORRECTLY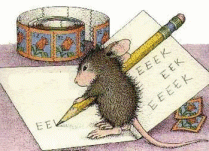 HOW TO ENTER:
+1 ENTRY:
COMMENT ON WHETHER YOU ARE A FOLLOWER OR NOT AND IF YOU ARE TELL ME WHERE OR HOW

+1 MORE ENTRY:
GUESS THE NUMBER OF COMMENTS THAT WILL BE MADE FOR THIS GIVEAWAY. THE PERSON CLOSEST WITHOUT GOING OVER WILL GET A BONUS PRIZE. IF EVERYONE GOES OVER, THEN THE ONE CLOSEST WILL GET THE PRIZE. STRATEGY MAY COME TO PLAY HERE

+1 MORE ENTRY: CLICK ON THE AMAZON BARBIE, BLACK FRIDAY DEALS WEEK AD IN THE RIGHT HAND BAR AND CHECK OUT THE SPECIAL DEALS. COME BACK AND TELL ME WHAT INTERESTED YOU. IF YOU HAPPEN TO BUY SOMETHING WHILE YOU ARE AT AMAZON, COME BACK AND TELL ME THAT AND YOU WILL GET AN EXTRA +5 ENTRIES. (You can just put

+5 Amazon

, not five entries needed to claim them)
GIVEAWAY ENDS AT
6PM, EST, DEC. 5
GOOD LUCK!