LIT
A MEMOIR
BY MARY KARR
ABOUT THE BOOK:
In
Lit,
the long-awaited sequel to her
New York Times
bestselling memoirs
The Liars' Club
and
Cherry,
Mary Karr chronicles her descent into the inferno of alcoholism and madness, and her astonishing resurrection. A recollection of her struggle to come to terms with her Christian faith after years as an agnostic that explores the relationship between spirituality and substance abuse and depression,
Lit
is also about getting drunk and getting sober; becoming a mother by letting go of a mother; and learning to write by learning to live.
The Liars' Club brought to vivid, indelible life Mary Karr's hardscrabble Texas childhood. Cherry, her account of her adolescence, "continued to set the literary standard for making the personal universal" (Entertainment Weekly). Now Lit follows the self-professed blackbelt sinner's descent into the inferno of alcoholism and madness—and to her astonishing resurrection.
Karr's longing for a solid family seems secure when her marriage to a handsome, Shakespeare-quoting blueblood poet produces a son they adore. But she can't outrun her apocalyptic past. She drinks herself into the same numbness that nearly devoured her charismatic but troubled mother, reaching the brink of suicide. A hair-raising stint in "The Mental Marriott," with an oddball tribe of gurus and saviors, awakens her to the possibility of joy and leads her to an unlikely faith. Not since Saint Augustine cried, "Give me chastity, Lord—but not yet!" has a conversion story rung with such dark hilarity.
Lit
is about getting drunk and getting sober; becoming a mother by letting go of a mother; learning to write by learning to live. Written with Karr's relentless honesty, unflinching self-scrutiny, and irreverent, lacerating humor, it is a truly electrifying story of how to grow up—as only Mary Karr can tell it.
ABOUT THE AUTHOR:
Mary Karr is an award-winning poet and best-selling memoirist. She is the author of
Lit
, the long-awaited sequel to her critically acclaimed and
New York Times
bestselling memoirs
The Liars' Club
and
Cherry
. A born raconteur, she brings to her lectures and talks the same wit, irreverence, joy, and sorrow found in her poetry and prose. A sought-after speaker, Karr has given distinguished talks at prestigious universities, libraries, and writers' festivals, including Harvard University, Oxford University, Princeton University, Brown University, Syracuse University ("On Salmon Rushdie" with Salmon Rushdie), the New York Public Library, the Los Angeles Public Library, the Folger Library (Poetry Society of America/Emily Dickinson Lecture), The
New Yorker
Literary Festival, PEN/Faulkner, and the Festival of Faith and Writing. Karr welcomes conversation with her audience and she is known for her spirited, lively, and engaging Q&A sessions.
MY REVIEW:
LIT is a painfully funny memoir about Mary Karr's life after high school. She married a handsome poet and gave birth to a wonderful son they both loved deeply and yet, it wasn't enough to stop what was to follow. She describes her alcoholism, as well as her stay in a mental hospital, and her near-suicide and soon after, her divorce. But she also tells of some good things that happened during this period like how she became a published poet and author, and raised her son who is now 23 years old and doing well. She writes about how she made up with her somewhat oddball mother, who by the way was getting sober while Mary was out of control with her drinking. She calls herself "black-belt sinner" who along this rather twisted path also finds God as she is baptized into the Catholic church.

LIT can be described as a memoir of getting drunk and then being sober, as well as learning to write while she learned to be a good mother. A memoir of contrasts. But it is the writing, and her manner of presentation with almost heartfelt humor, that makes LIT a captivating story that Mary Karr has given us. Simply put, the storyline has been described. However, reading how those "simple" events take place in Mary's life, is heart wrenching as well as inspirational. Now sober and a well established author, Mary shows how you can overcome even the darkest past, as well as the hardest path it takes, to get to a better place.

GIVEAWAY
THANKS TO KYLE AT HARPER COLLINS

I HAVE THREE COPIES OF THIS

AMAZING BOOK TO GIVE AWAY.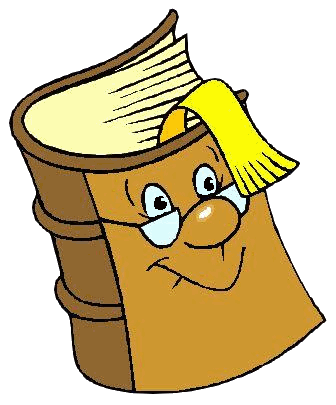 RULES:
--U.S. Residents Only

--No P.O. Boxes, Please

--Email address must be in your comment

--ALL comments must be separate to count

or
they will count as one instead of possibly two.


+1 ENTRY:
Go to Mary Karr's page at

Harper Collins here

and read about some of the "FUN STUFF" she has written that she likes. Come back and comment on one of the things you read there.
+1 MORE ENTRY:
Blog or Tweet about this giveaway and leave link in your comment!
+1 MORE ENTRY:
Comment on one other giveaway of mine you have entered that is currently going on. You only get credit for telling me about one, please.
DEADLINE TO ENTER IS

6 PM, EST, DECEMBER 12

GOOD LUCK!