GIVEAWAY ENDED


THE NATIONAL PARKS:

OUR AMERICAN LANDSCAPE



BY IAN SHIVE


foreword by THOMAS C. KIERNAN
IAN SHIVE DAY!

AN INTERVIEW WITH IAN SHIVE

BINGO:

Welcome, Ian Shive, and thank you for taking time to talk with us. THE NATIONAL PARKS: OUR AMERICAN LANDSCAPE is a book that I can't begin to describe. It is a coffee table type book full of photographs of national parks. That would be a statement one could make but it would not in any way be describing
your
book. I believe it is truly a work of art. I see different things every time I look at the over 200 photographs. It truly takes my breath away and I mean this from the bottom of my heart.


I thank you and Elizabeth for getting in touch with me and agreeing to do this interview. What an honor! So before we start I want to tell my readers not to forget that Ian's book is on my recommended holiday gift books list and I promise you, you will not be sorry and the recipient young or old, will be thrilled with it!

So, Ian, here are some questions I hope you can answer for my readers and for me.


You have been compared by many to Ansel Adams and the work he did during his life, especially with the support of The Sierra Club. He was a somewhat lonely child and his Kodak #1 Box Brownie was his first camera that got him started on his phenomenal photography career. What got you started in photography and did you have any formal education in that field?


IAN SHIVE:

I never realized Ansel was a lonely child but that makes me laugh a bit. I have never had formal training but I'm the son of a father who is a professional photographer, though his images are radically different in their subject matter. His work has mostly focused on a variety of things ranging from classic rock n'roll performance photography to architecture and corporate imagery which is what comprised the bulk of his career. I can't imagine that there wasn't a great deal of osmosis happening as a child when I would spend time learning about dodging and burning black and white prints in my fathers darkroom or helping making prints and watching the images appear in the developer which, for a kid, is pure magic (and still is to me!). I never anticipated a career in photography though - it was something that was a passive hobby and as I got older, became a way to share experiences as I explored the world.


Are there certain artists or photographers that have influenced your work?

I would say I'm most influenced by painters, I love the style and subtle way light, color and composition can have such an emotional impact on the viewer. In particular, I've always loved Georgia O'Keefe for her use of color, Van Gogh for the bold outlines he would give to objects and Andrew Wyeth for his compositions, which often are subtle but evoke a lot of emotion. In the photography world, I've always enjoyed the work of Jim Brandenburg and of course, have a tremendous amount of respect for Ansel Adams who really set the stage for all photographers to have careers as artists.


In your biography and in the book, it states that "your philosophy is that the powerful medium of photography has shaped our view of the environment in the past and can continue to shape those views in the future". Can you discuss how photography can shape our view of the environment in a concrete ways perhaps with an example, for my readers?


Photography has an opportunity to bring places, experiences and awe-inspiring landscapes into the homes of millions of people who perhaps might never get to those places themselves. Photography provides an opportunity for understanding on a more intimate level than just reading or being told about something, but rather having a first hand experience. Specifically, you can be told how beautiful and lush an old-growth forest that has never seen a chainsaw is but could you really accurately imagine it? When you see a photo only then do you say oh yeah - I get it now. When Yellowstone National Park was first discovered by early explorers, the stories of boiling mud and hot water geysers were dismissed by people back east as fantastical. It wasn't until Thomas Moran (painter) and William Henry Jackson (photographer) went out there and captured these anomalies and brought them back to the people, including Congress, which greatly contributed to the preservation of the first park.


What kind of subjects to you like to photograph the best?


I'll go anywhere, see anything do anything. It's easier to list the things I would prefer to never do which include war photography or anything that keeps me indoors. I've never had a desire to do studio portraiture or anything in fashion, weddings etc. For me the camera is a catalyst that gets me to experience and live the world and better understand who we are as people. The natural world has always struck me and I enjoy photographing it immensely, if for no other reason than it just makes me feel good.

Just recently, your work was presented in Washington, D.C., in the U.S. Capitol. You were invited to share your stories and photography as well as a short film on the challenges that America's most beloved landscapes face. As a conservation photographer, how involved are you in saving our national parks and conservation? Can you tell those of us who aren't involved what is something we can do to start to help in our own little way?


It was a tremendous honor to present my experiences to our leaders and discuss the challenges, specifically climate change. For me, it's a great way to give back to a landscape that I so dearly love and have seen first-hand changes and shifts in delicate ecosystems that are struggling to survive the impact of the human footprint. I don't consider my role as a person saving our parks but rather as an educator sharing my experiences so that people can draw their own conclusions from what I present and make more informed decisions about the importance of our wild places. I think that the power of a single individual is limitless and that if there is something in your neighborhood, county, state or whatever scale no matter how large it may seem, there is a lot you can do. If photography is your passion, show people what you love about it and then show your local leaders, work with the media to get coverage and spread the truth of the situation and educate people on all facets of what you encounter.


What is your best advice to anyone, including young people, who might want to be professional photographers?
My advice is to go after whatever makes you happiest, whatever makes you tick. Be true to your feelings - don't do it just because you like the idea of something or because it conforms to other people's expectations of you. I believe this advice applies to any career. If you do this, I believe success will follow because it won't just be a job but something that inspires you daily and inspiration brings out the best in all of us.


As a book blog, I know we all would like to know if you like to read and if so, what kind of books do you like to read and what is the book you are currently reading?
I spend a great deal of time traveling, in tents, waiting in airport terminals, etc. so yes, almost by default I'm an avid reader and really, have been since a kid. I typically prefer non-fiction. I've really enjoyed the work of David McCullough and his titles 1776, John Adams and currently, I am reading The Bridge which is a fascinating look at the building of the Brooklyn Bridge.


Is there anything about you that you'd like to share or anything you want readers to know about your that we might not normally find out when we Google Ian Shive?
Fun! No one ever asks this. People always think of an environmental advocate or nature photographer as someone who prefers to only be out communing in nature. Hardly so for me. The parks and nature in general give my hectic life perspective. I also love major cities and live in one myself, Los Angeles. I think our culture - movies, video games, concerts, museums, galleries and even the architecture itself are just amazing wonders that humanity has created. I totally dig being in New York during the winter and Miami in the heat of the summer or Rome in the fall. I play video games (Sony Playstation) regularly to unwind when I'm home in LA and love gourmet cuisine. I believe that we can have both - cities and nature - living harmoniously, we just need to be smart about it.

Thank you so much, Ian. I know my readers will enjoy reading your interview as much as I have in doing the interview. Continued success with your photography and support of conservation. I believe after seeing just a few of the gorgeous photographs on my blog (that don't do them justice) there will be a run on your book for sure....and my one lucky winner will be indeed, lucky!

Don't forget to watch for my review later today here at BOOKIN' WITH BINGO on IAN SHIVE DAY! There will be more bonus entries with that as well.
IF YOU MISSED THE FIRST
POST ABOUT IAN'S BOOK

THE NATIONAL PARKS:

OUR AMERICAN LANDSCAPE
YOU CAN CLICK ON THE TITLE TO
SEE ALL ABOUT IT AND TO ENTER FROM
THE START OF THIS GIVEAWAY AS WELL
AS ANSWERING THESE ENTRIES HERE.

ELIZABETH HAS DECIDED I CAN GIVE


TWO BOOKS

AWAY...SO TWO WINNERS!


DON'T FORGET THE
RULES:
--U.S.

AND CANADIAN

RESIDENTS ONLY
--NO P. O. BOXES, PLEASE
--EMAIL ADDRESS MUST BE INCLUDED
IN YOUR COMMENTS
--EACH COMMENT MUST BE SEPARATE
OR IT WILL ONLY COUNT AS ONE ENTRY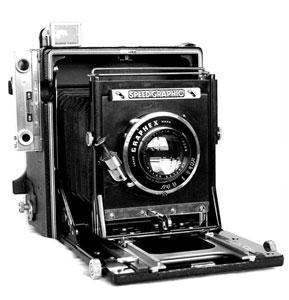 HOW TO ENTER:
+1 ENTRY: COMMENT ON THE INTERVIEW THAT IAN GAVE AND SOMETHING YOU FOUND INTERESTING.

+1 MORE ENTRY: IF YOU COULD HAVE ADDED A QUESTION TO THIS INTERVIEW, WHAT WOULD YOU LIKE TO HAVE ASKED HIM?

THERE WILL BE ONE MORE
WAY TO ENTER LATER TODAY
WHEN I POST MY REVIEW

DEADLINE TO ENTER IS
6 PM, EST, DECEMBER 14