As I have been privileged to interview Ian Shive and to be allowed to review THE NATIONAL PARKS: OUR AMERICAN LANDSCAPE, here on what I named IAN SHIVE DAY on my little book blog, I came to realize that it is an impossible task to put down in words what I have learned over the last few weeks of "reading" this book. Reading about Ian, and taking in just a tiny bit of what his photographs are and what they stand for and mean to him...and now mean to me, is something I feel very unqualified to do, nor knowledgeable enough to even begin to do. I will however, give you my thoughts about what I have experienced and learned from this as a mere mortal among what is surely a presence of something much greater than myself.

This amazing book that takes into account the history behind each place that is photographed is really a very personal account of one man's journey. This journey is one that Ian Shive spent four years on whether on official assignment or just walking on his own through an area perhaps walked on before, but maybe not....or at least not seen as he sees it and portrays it in his book. He has "written" a visual narrative of our national parks which mean so much to him. It is his hope that people who experience his work in this book will realize how the parks have been an inspiration to his photography. As Ian traveled from one park to another, from one mountain to under the sea, he shared with us his visual impressions of what we should see if we only knew what to look for like he does. What a rare treat and gift he has given us.

As we realize the history behind what we are seeing or the sheer delight at what is on the page, we become more aware of this amazing journey we are allowed to be on with him. I found it fascinating that the photographs were not placed in order by park or geographic area but rather were arranged more by theme and color and the feeling that was captured at just a precise moment in Ian's experience. As we travel along on his journey with him, we are made aware of the difference in a photographer who takes pictures of nature and Ian. Ian Shive is a conservation photographer and to me that means he can look at anything and see more than just a pretty picture in nature. He instead tries to relate to us through his work the things we see in action...how did that happen, how did it get there, what caused that water to be that color, or what made that animal have that startled look? In the over 200 photographs in this book, one can experience global warming in action and see its results. We can look at an area and in our own mind process what we are

really

seeing. Sometimes the photograph is too much for words...often that is true in this book. You can only understand this by looking at it yourself. I can not begin to imagine what it must be like to have seen it in person, and yet I am transported there somehow. I know that had I been there in person, I would never have seen a color, a shadow, a tiny speck that now I can witness at length through this experience.

I believe that Ian has made his point and if everyone could take the time to look at this book, to hold its brilliance in their hands, we would all feel the need to become involved on what ever level is possible for each and every one of us. I know Ian has done his job in making me an advocate by going beyond his being a photographer and rather becoming a messenger. Now when I read the words and study the numbers that tell us each and every day what is happening in our world, I will see in my mind one of Ian's photographs. I get the message. I see that glacier now in my own beachside neighborhood. I DO know what they mean when I look out at the beach and realize what can and won't be the same in years to come unless we are more active and concerned. I have heard that in even ten years there will be a huge difference on my shore. Now I believe it and will never ever doubt again that a picture is worth a thousand...a million words!

THE NATIONAL PARKS: OUR AMERICAN LANDSCAPE by Ian Shive is in simpler
terms, an amazing book of photographs that if you do nothing more than just look at them, it will be a thrill. So beautiful and precious to behold, the pictures are large and each one is labeled with most having a description and background written by Ian. Some even fold out to make a larger landscape three page spread. This is a book that will be in my home and my heart forever. It is easy to see how Ian Shive has been compared to the likes of Ansel Adams. I thank him and Elizabeth for this experience. I am thrilled to be able to tell my grandson when he is born next spring that I "met" this person briefly and will share the pictures, and hopefully the places, and more so the meaning behind this fantastic book with him. Thank you, Ian.


IF YOU MISSED THE FIRST
POST ABOUT IAN'S BOOK

THE NATIONAL PARKS:

OUR AMERICAN LANDSCAPE
YOU CAN CLICK ON THE TITLE TO
SEE ALL ABOUT IT AND TO ENTER FROM
THE START OF THIS GIVEAWAY AS WELL
AS ANSWERING THESE ENTRIES BELOW.

AND ALSO CLICK HERE FOR THE SECOND
PART AND BONUS ENTRIES WHICH WAS
MY INTERVIEW OF IAN SHIVE.

AND IF YOU DIDN'T SEE IT BEFORE,
ELIZABETH HAS DECIDED WE CAN
GIVE AWAY

TWO COPIES

OF THIS
FABULOUS BOOK--SO TWO WINNERS!

DON'T FORGET THE
RULES:
--U.S.

AND CANADIAN

RESIDENTS ONLY
--NO P. O. BOXES, PLEASE
--EMAIL ADDRESS MUST BE INCLUDED
IN YOUR COMMENTS
--EACH COMMENT MUST BE SEPARATE
OR IT WILL ONLY COUNT AS ONE ENTRY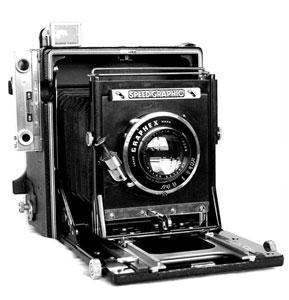 HOW TO ENTER:
+1 ENTRY:

COMMENT ON MY REVIEW AND SORRY IT IS LATE BUT IT WAS HARD TO GET THE WORDS RIGHT :D
+1 MORE ENTRY:

COMMENT ON IF YOU FOLLOW AND HOW

DEADLINE TO ENTER IS
6 PM, EST, DECEMBER 14

GOOD LUCK!