BUCKLEY'S STORY
BY INGRID KING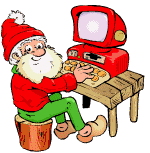 THE WINNER HAS BEEN NOTIFIED
BY EMAIL AND HAS UNTIL

3 PM,




DECEMBER 20

, TO SEND ME THEIR
INFORMATION FOR THEIR BOOK AS
I WANT TO SUBMIT BEFORE
THE HOLIDAYS!


I HAVE ONE COPY OF THIS AMAZINGLY
TOLD STORY TO GIVE AWAY TO A
LUCKY READER. WILL IT BE YOU?
YOU HOPE SO AS INGRID KING WILL
PERSONALLY AUTOGRAPH IT AND
SEND IT TO YOU!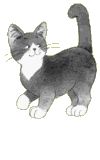 THE WINNER IS....

#15 Deb K

CONGRATULATIONS!
**************************