CHOOSE
YOUR
HOLIDAY
BOOK GIVEAWAY!

Many thanks to Valerie and the fabulous
people at Hachette Book Group, for this

wonderful multi-book giveaway!
***************************************

FOR ALL THE GIVEAWAYS LISTED!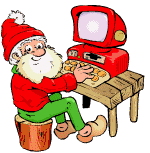 THE WINNERS HAVE BEEN NOTIFIED
BY EMAIL AND HAVE UNTIL

3 PM,




DECEMBER 20

, TO SEND ME THEIR
INFORMATION FOR THEIR BOOKS AS
I WANT TO SUBMIT BEFORE
THE HOLIDAYS!


MERRY CHRISTMAS SET

The Gift of an Ordinary Day By Katrina Kenison
Christmas Memories By Susan Branch

The Paper Bag Christmas By Kevin Alan Milne
WINNERS OF THE CHRISTMAS SETS
OF ALL FIVE BOOKS ARE..
#21 donnas

#1 Margay

#106 Mary Lou

CONGRATULATIONS!

HAPPY HANUKKAH SET




Start-up Nation

By

Dan Senor , Saul Singer
The Monuments Men By Robert M. Edsel , Bret Witter
Sex, Drugs & Gefilte Fish By Shana Liebman

The Woman Who Named God By Charlotte Gordon

A Lucky Child
By
Thomas Buergenthal
,
Elie Wiesel
WINNERS OF THE HANUKKAH SETS
OF ALL FIVE BOOKS ARE..
#74 Esme


#96 dsandyboy


#56 Sarah


CONGRATULATIONS!
Mrs. O By Mary Tomer

Role of a Lifetime By James Brown , Nathan Whitaker , Tony Dungy

On the Line By Serena Williams , Daniel Paisner

Nelson Mandela's Favorite African Folktales By Nelson Mandela

WINNERS OF THE KWANZAA SETS
OF ALL FIVE BOOKS ARE..
#76 ikkinlala already won so new

winner is #103 sharon 54220


#33 Renee G


#104 Mark


CONGRATULATIONS!