BLOGIVERSARY
GRAND PRIZE
WINNER!

The Grand Prize Winner gets
one of each book. It was easy to
pick that person as I entered
the number of entries in the first
Giveaway of the 12 (The Little Giant
of Aberdeen County) and let
RANDOM.org pick a number.
I then checked to see that person
had entered each of the 12
giveaways as stated in the rules,
and she had!!! That gave me my
grand prize winner!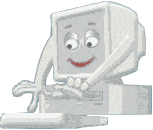 THE GRAND PRIZE WINNER
HAS BEEN NOTIFIED BY EMAIL
AND HAS UNTIL NOON, JANUARY 18
TO REPLY OR SADLY ANOTHER
GRAND PRIZE WINNER
WILL BE CHOSEN

AND SO AFTER HUNDREDS OF
ENTRIES FOR ALL TWELVE BOOKS,
THE WINNER IS...



nfmgirl



IN CASE THERE IS ANY QUESTION,
HERE IS WHAT SHE WON AND THE
NUMBER SHE ENTERED EACH WITH!

LITTLE GIANT OF

SAY YOU'RE ONE OF THEM
AUDIO BOOK

#32
WORST CASE
#56
HEALTHY BREAD

IN FIVE MINUTES A DAY

#33
GEOGRAPHY OF LOVE
#54
WILDFLOWERS
#45
THE BURNING LAND
#48
MORE DINERS, DRIVE-INS,
AND DIVES

#68

RION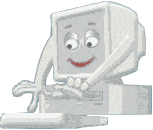 ALL OF THE WINNERS
HAS BEEN NOTIFIED BY EMAIL
AND HAVE UNTIL NOON, JANUARY 18
TO REPLY OR SADLY ANOTHER
WINNER WILL BE CHOSEN
**********************

THANKS TO ANNA AND THE
HACHETTE BOOK GROUP, I
HAVE FIVE COPIES OF THIS
BOOK TO GIVE AWAY!
AND THE WINNERS ARE...

#20 Mitzi H.

#32 Eve

#21 bison61

#9 Katy

#1 Virginia C

CONGRATULATIONS!

Win 9 DVDs for a "Girls Night In" at
Suburban Sanity here ends Jan. 18

PLEASE TAKE TIME TONIGHT AND TOMORROW
TO THINK OF THOSE WHO NEED A MIRACLE IN
HAITI AND IF THERE IS ANYTHING YOU CAN
DO,
ANY PLACE YOU CAN HELP, ANY PRAYER
YOU
CAN MAKE, OR EVEN ANY AMOUNT YOU
CAN DONATE, PLEASE DO...AND THEN
REMEMBER
HOW NO MATTER HOW BAD
THINGS MAY BE FOR
US RIGHT NOW,
I DOUBT ANYTHING CAN COMPARE.
THANK YOU AND GOOD NIGHT!