GIVEAWAY ENDED


MIDNIGHT FUGUE

A Dalziel and Pascoe Mystery
by REGINALD HILL


ABOUT THE BOOK:
Reginald Hill, award-winning author of
The Price of Butcher's Meat
and
Death Comes for the Fat Man
, returns with
Midnight Fugue
, a riveting new crime novel featuring Yorkshire coppers Dalziel and Pascoe as they tackle the case of a detective who went missing seven years ago under suspicious circumstances. Taking place within the space of a single October Sunday and alternating between Mid-Yorkshire and London,
Midnight Fugue
is a riveting, complex mystery that builds to a dramatic, twisting conclusion.
It starts with a phone call to Superintendent Dalziel from an old friend asking for help. But where it ends is a very different story.
Gina Wolfe has come to mid Yorkshire in search of her missing husband, believed dead. Her fiancé, Commander Mick Purdy of the Met, thinks Dalziel should be able to take care of the job. What none of them realize is how events set in motion decades ago will come to a violent head on this otherwise ordinary summer's day.
A Welsh tabloid journalist senses the story he's been chasing for years may have finally landed in his lap. A Tory MP's secretary suspects her boss's father has an unsavory history that could taint his son's prime ministerial ambitions. The ruthless entrepreneur in question sends two henchmen out to make sure the past stays in the past. And the lethal pair dispatched have some awkward secrets of their own.
Four stories, two mismatched detectives trying to figure it all out, and twenty-four hours in which to do it: Dalziel and Pascoe are about to learn the hard way just how much difference a day makes.
ABOUT THE AUTHOR
:
Reginald Hill has been widely published both in England and the United States. He received Britain's most coveted mystery writers award, the Cartier Diamond Dagger Award, as well as the Golden Dagger for his Dalziel/Pascoe series. He lives with his wife in Cumbria, England.



GIVEAWAY
WANT TO WIN THIS BOOK?

THANKS TO KYLE AND MY FRIENDS
AT HARPER COLLINS PUBLISHING, I HAVE

3 COPIES OF THIS SPOOKY BOOK
TO GIVE AWAY. HERE IS WHAT YOU
NEED TO DO TO WIN A COPY!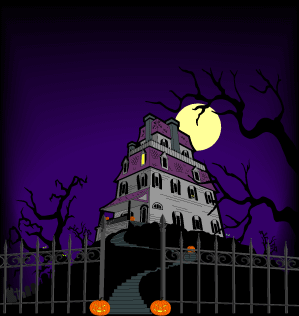 RULES:

--U.S. RESIDENTS ONLY

--NO P. O. BOXES

---INCLUDE YOUR EMAIL ADDRESS

IN CASE YOU WIN!

--ALL COMMENTS
MUST BE SEPARATE
TO

COUNT AS MORE THAN ONE!
+1 ENTRY:

Blog or Tweet about this giveaway and leave link in your comment!
+1 MORE ENTRY:

Tell why you think it is fun to read spooky stories around Halloween, like this one that takes place on a day in October!



+1 MORE ENTRY:

Tell what kind of costume you will be in for Halloween, OR your favorite costume from your childhood

DEADLINE

TO ENTER IS