THE CHRISTMAS CLOCK
BY KAT MARTIN
AUTHOR INTERVIEW


Once again, I have been fortunate enough to be in contact directly with the author of the book I am sharing with my readers. Kat Martin agreed to answer some questions for an interview and has been a delight to work with the past few weeks---it is no wonder her book is also delightful!

Thank you, Kat, for answering a few questions for my readers. First of all since we all LOVE to read, I wonder if you can share with us what you have been reading lately?

Though I usually read romance, I just finished reading a book titled "The Art of Racing in the Rain," but I can't remember the author. I read it for my reading group, an interesting book written from a dog's point of view. Currently, I just picked up a fun Regency called a Duke to Die for written by Amelia Grey.

What books would you say have made the biggest impression on you, especially starting out?
One of the books that really helped me in the beginning was Dean Koontz's book on how to write. The Kathleen Woodiweiss novels probably had the most impact, Flame and the Flower, the Wolf and the Dove. And the Janet Daily western romances, which were the kind of books I first started writing.

What gets you started on a new book? A character or story idea or….?
For me, the idea for a novel can come from a character who pops into my head or a plot concept. I'm fairly plot oriented, so the latter would probably be more likely. The idea of my Christmas story, THE CHRISTMAS CLOCK, came from a character named Lottie Sparks, an adorable old woman fading away from Alzheimer's. Lottie's friends, Syl and Joe, became the focus of the romance and the core of the book.

What is your best advice to anyone, including young people, who want to be writers?
Advice about writing depends on the kind of writer you want to be. If you are simply writing for yourself, that is something you can do whenever you feel the urge. If you want to earn a living, become a successful published author, you have to be dedicated. You can't let rejection interfere with your goal. You just have to put on blinders and keep working. Charge forward!

What is something you would like to share with us about writing your favorite genre in general?
The most exciting thing that can happen in any genre is when a book takes off and you really feel connected to the characters and the story. The words just seem to flow. Occasionally this happens all the way through a novel. When it does, it's a marvelous experience. The rest of the time, you just have to keep working. Its just part of being a writer. It isn't an easy profession.
Thank you, Kat, for sharing your time and ideas with me and my readers.
REMEMBER....

THANKS TO RITA AND KAT, I HAVE THREE
PERSONALLY AUTOGRAPHED COPIES
OF THIS HEARTWARMING HOLIDAY
BOOK TO GIVE AWAY.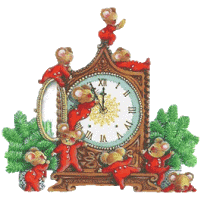 BONUS ENTRY

+1 MORE ENTRY: IF YOU COULD ASK KAT ANY QUESTION, WHAT WOULD YOU LIKE TO ASK HER? GO TO THE ORIGINAL POST BY CLICKING HERE AND LEAVE YOUR QUESTION FOR AN EXTRA ENTRY TO WIN

THE CHRISTMAS CLOCK
DON'T FORGET!

THIS GIVEAWAY ENDS AT

6 PM, EST, DECEMBER 5


PLEASE FEEL FREE TO COMMENT HERE ABOUT KAT MARTIN'S INTERVIEW BUT IT WILL NOT BE AN ENTRY FOR THE GIVEAWAY.....THANK YOU!