From the publisher of Pride and Prejudice and Zombies comes a new tale of romance, heartbreak, and tentacled mayhem.

Sense and Sensibility and Sea Monsters expands the original text of the beloved Jane Austen novel with all-new scenes of giant lobsters, rampaging octopi, two-headed sea serpents, and other biological monstrosities.

As our story opens, the Dashwood sisters are evicted from their childhood home and sent to live on a mysterious island full of savage creatures and dark secrets. While sensible Elinor falls in love with Edward Ferrars, her romantic sister Marianne is courted by both the handsome Willoughby and the hideous man-monster Colonel Brandon.
Can the Dashwood sisters triumph over meddlesome matriarchs and unscrupulous rogues to find true love? Or will they fall prey to the tentacles that are forever snapping at their heels? This masterful portrait of Regency England blends Jane Austen's biting social commentary with ultraviolent depictions of sea monsters biting. It's survival of the fittest -- and only the swiftest swimmers will find true love!
Jane Austen, coauthor of Sense and Sensibility and Sea Monsters, is coauthor of the New York Times best seller Pride and Prejudice and Zombies, which has been translated into 17 languages and optioned to become a major motion picture. She died in 1817.

Ben H. Winters, coauthor of Sense and Sensibility and Sea Monsters, is a writer based in Brooklyn.
MY REVIEW:

This is the first of this kind of book I have read. After hearing so much about

Pride and Prejudice and Zombies

, I thought why not give some poor, unheralded not in vogue like vampires and zombies a chance to see if these sea monsters can also entertain. And entertain they did! I think you will either love this book and laugh as you are supposed to, OR perhaps like some of the VERY LOYAL Jane Austen fans, you may feel offended by it. I, however, thought it was delightful, funny, and very cleverly written.

In this novel that I might call a parody, the Dashwood gals are sent off to live on an island. There they find the place is crawling with sea monsters as well as the token debonair young men who undoubtedly are there to woo these sisters. Both sisters do indeed fall in love as is to be expected, but not necessarily with those who you might think...I mean, who wouldn't want to spend time with tentacle-challenged Brando? However, the handsome young men on the island do come to the sisters' rescue at one point when being attacked by a creature from the sea.

The poor dear girls are poor in this novel and looking for wealthy husbands when all they keep running into are these monsters. Poor Marianne, it seems, has caught the fancy of tentacle faced Colonel Brando, and she isn't sure if it is Willoughby who will face off against the monsters to try and protect her or not. Ellinor, meanwhile finds herself falling for Edward Ferras. Will it be possible for these ladies to find true love with the terrible tentacled treasures of the deep all around them? Will the book become too violent and REALLY anger the faithful purists of Jane Austin? The only way to find out will be for you to win one of these in my giveaway and read to see. I enjoyed the fast and funny read and it was quite a nice change from some pretty heavy things I have been reading. Kudos for the quick wit and hard to write comedic talents of Ben Winters.

ARTICLE BY BEN WINTERS:

Jane is my Co-Pilot:

The Fine Art of Making

Sense and Sensibility Totally Ridiculous
By Ben H. Winters,
Co-author of Sense and Sensibility and Sea Monsters
Since writing Sense and Sensibility and Sea Monsters, I've gotten a ton of feedback about how nice it is that I've made Jane Austen appealing to certain readers -- meaning readers who previously suffered a persistent allergy to The Classics. I am complimented for taking the prim and decorous Jane Austen and making her, A) really violent, and B) really funny.
The first compliment I will gladly accept. Over the decades since Sense and Sensibility first appeared, it has been noted by scholars and casual readers alike that the book is sorely lacking in shipwrecks, shark attacks, and vividly described decapitations. I believe it was the poet and critic Thomas Chatterton who admired the novel's careful plotting and social critique, but lamented the total absence of vengeful ghost pirates.
But I can't take credit for making Jane Austen funny. As is well known by passionate fans of Austen -- I have yet to meet any other kind -- the old girl has always been funny. Take for example Mr. and Mrs. Palmer, a set of secondary characters in Sense and Sensibility. The periodic appearances of the Palmers comprise what any comedy writer will recognize as a running gag. Mrs. Palmer is chatty and trivial, while Mr. Palmer (a delightful Hugh Laurie in the Ang Lee version) is gruff and unaffectionate. What Mrs. Palmer labels "droll," the reader -- along with Elinor, our sensible heroine -- recognizes as plain distaste for his wife, her friends, and everybody else in the universe. Every time those Palmers show up, we know we're in for the next variation on the same great gag. PLEASE CLICK HERE TO READ THE REST OF BEN WINTERS' ARTICLE ON THE FSB MEDIA WEBSITE.
GIVEAWAY

THANKS TO EVERYONE AT FSB


ASSOCIATES, I HAVE TWO COPIES OF THIS


IMAGINATIVE BOOK TO GIVE AWAY!





RULES:

--U.S. RESIDENTS ONLY
--NO P. O. BOXES, PLEASE
--EMAIL MUST BE IN YOUR COMMENT!!
--EACH ENTRY MUST BE A SEPARATE COMMENT
TO COUNT OR ELSE IT COUNTS AS ONE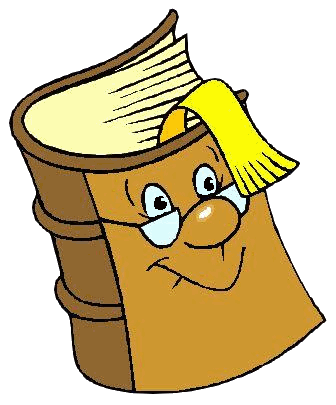 HOW TO ENTER:



+1 ENTRY: COMMENT ON WHAT YOU THINK ABOUT BEN H. WINTER'S ARTICLE ABOUT THIS BOOK BY

CLICKING

TO GET TO THE FSB MEDIA WEBSITE AND FINISH READING IT

+1 MORE ENTRY: COMMENT ON HOW YOU FEEL ABOUT SOMEONE TAKING ANY CLASSIC NOVEL, NOT JUST AUSTEN'S AND CHANGING IT LIKE THIS

+1 MORE ENTRY: COMMENT ON IF YOU FOLLOW MY BLOG AND HOW?

ALL ENTRIES ARE DUE BY
6 PM, EST, NOVEMBER 29