A

BINGLE

BELLS

BUNDLE
GIVEAWAY ENDED

BY RAFE ESQUITH
STEPMONSTER:
A NEW LOOK AT WHY REAL STEPMOTHERS
THINK, FEEL, AND ACT THE WAY WE DO

BY WEDNESDAY MARTIN, PH.D
DIVORCE SUCKS:
WHAT TO DO WHEN IRRECONCILABLE
DIFFERENCES, LAWYER FEES, AND YOUR
EX'S HOLLYWOOD WIFE MAKE YOU MISERABLE


BY MARY JO EUSTACE
(YOU CAN CLICK ON TITLES TO GET TO THAT PARTICULAR BOOK, AND BACK ARROW TO HERE OR CLICK ON THE LINK ON THAT POST TO COME BACK)

A

BINGLE

BELLS

BUNDLE

THANKS TO ALL MY FRIENDS AT


FSB ASSOCIATES,


I HAVE BEEN ABLE TO PUT TOGETHER
A BUNDLE OF THREE BOOKS THAT
MOTHERS AS WELL EVERYONE
ELSE WILL LIKE!



HERE IS YOUR CHANCE TO


WIN ALL THREE BOOKS!

CAREFULLY READ AGAIN THE
WAY A BUNDLE GIVEAWAY WORKS!

ALL ENTRIES TO WIN THIS BUNDLE
WILL

BE RECORDED HERE

!

EACH BOOK FROM THIS BUNDLE WILL
LEAD YOU BACK HERE TO RECORD YOUR ENTRY!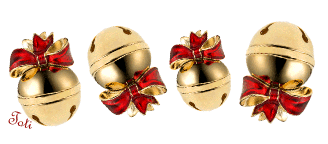 BINGLE BELLS BUNDLES
A REVIEW!


WHAT IS A BINGLE BELLS BUNDLE?
A BINGLE BELLS BUNDLE CONSISTS OF THREE BOOKS THAT SHARE A COMMON THEME AND GO TOGETHER IN SOME WAY
HOW DOES IT WORK?
THE THREE BOOKS IN THE BUNDLE ARE PRESENTED TOGETHER FIRST. THEN EACH BOOK IS REVIEWED, PREVIEWED, OR HIGHLIGHTED
IN SEPARATE POST
S.
HOW CAN I ENTER?
IN THE SEPARATE POSTS WILL BE WAYS TO GAIN ENTRIES TO WIN ALL THREE BOOKS. YOU WILL COME BACK HERE TO THIS ORIGINAL BUNDLE POST TO RECORD ALL YOUR ENTRIES.

HOW CAN I WIN?

WHEN THE GIVEAWAY HAS ENDED, ALL COMMENTS FROM THIS ORIGINAL POST WILL BE PUT INTO RANDOM.org RANDOM GENERATOR AND THE WINNER(S) WILL BE CHOSEN.

WHAT WILL I WIN?

IN MOST BUNDLES, YOU WILL WIN ALL THREE BOOKS. SOMETIMES THERE WILL ALSO BE WINNERS OF AN INDIVIDUAL TITLE IN THE BUNDLE. SOMETIMES THERE WILL BE MORE THAN ONE WINNER OF ALL THREE BOOKS!